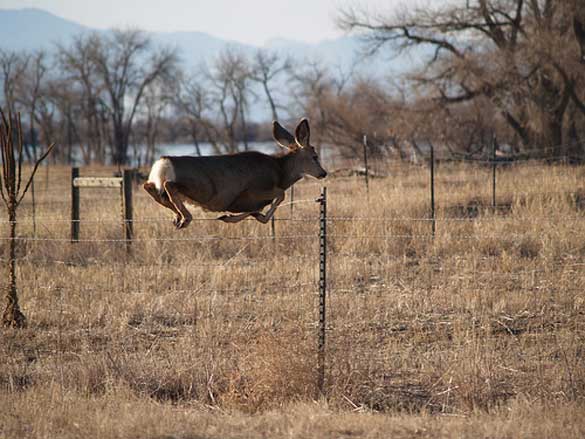 License: Creative Commons image source
Colorado Vacations
If you're considering a vacation in Colorado, you're not alone. Each year, Colorado ranks as one of the top vacation destinations in the nation. Whether you're traveling alone or as a couple, with friends or with family, you'll find a wide variety of exciting adventures that you'll remember for a lifetime.
Colorado: A Winter Sports Destination
If you know anything about winter sports, you already know that Colorado is one of the top ski destinations in the world. Whether you prefer the challenging peaks at Aspen, Vail and Telluride, or the world-class snowboarding half pipe runs at Copper Mountain, you'll find a ski resort that fits your skill level as well as your budget.
Winter vacations in Colorado can include more than just downhill skiing and snowboarding, however. How about a weekend of ski joring in Leadville, where you can watch skiers being pulled by horses in a mad dash down the main street? Or why not try a few days of ice fishing in Georgetown, Colorado, or a snowshoe trek along the mountain trails outside of Breckenridge?
If you're concerned about the weather, you needn't be, because even the higher elevations get a great deal of winter sun, which usually keeps the daytime temperatures more moderate than you would imagine. That's why, whenever it's daylight during a Colorado wintertime, you'll generally see lots of people outdoors.
Summertime in the Rockies
Colorado, however, isn't just for winter activities. Summer vacations in Colorado can include everything from white water rafting on the famed Colorado River to mountain climbing 14,000 feet above sea level. You can rock climb in Big Thompson Canyon, or go fishing or hiking in Rocky Mountain National Park.
Colorado family vacations are just that – fun for the whole family. For a once-in-a-lifetime experience for the kids, consider spending your summer vacation in Colorado on a dude ranch, where you'll spend the day horseback riding and going on authentic Western-style adventures. In the evening, you can gather around the campfire for good food and companionship as you watch the sun setting over the mountain ranges.
In addition to a taste of the Old West, today's dude ranches also offer all the modern conveniences. Some of the most popular dude ranches, for example, offer spa services, hot tubs and full-size pool facilities, as well as competition-level tennis courts. Best of all, many of these dude ranches are open all year round, so if you opt for a fall or winter vacation instead, you'll be able to enjoy activities such as ice hockey and ice skating, as well as snowmobiling and cross-country skiing.
Whether you're taking a two-week summer vacation, an overnight ski jaunt or a quick weekend getaway, you can have the trip of a lifetime if you come to Colorado. From exciting adventures and activities to breathtaking mountaintop views, you'll find everything you're looking for when you choose a Colorado vacation.
Susan Slobac is familiar with information on how to find great vacation spots for the whole family. Susan searches for The C Lazy U Guest Ranch & Resort online to receive information on great deals for Colorado vacations. Add Susan on Google Plus.