One of the best parts about being a dog owner is being able to take them on walks that you may not have had the ambition to go on otherwise. Not only do these walks keep both you and your furry friend in shape, but they also give you the chance to see new and exciting areas that you have never been to before. Rather than taking that same old boring walk around your neighborhood that you've been doing for so many years, get out and about throughout Cornwall, UK to experience places that you and your dog have never been to before. These top 5 dog walks in Cornwall are must-dos for any local dog owner.
1. Penzance Station to Marazion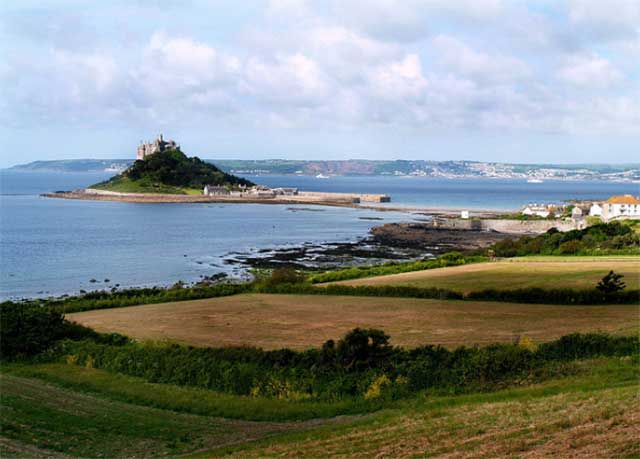 St Michael's Mount, Marazion – Photo Credit: Ken Hircock
– Take a walk from Penzance Station to Marazion in Cornwall with your canine. This top dog walk is easy to complete for those for are avid walkers or for those who spend most of their time on the couch. At just 2.1 miles or 3.4 km in length, this walk provides you with beautiful views across Mounts Bay to St Michael's Mount. Pass magnificent beaches and come to pubs where even dogs are welcome to join in on the food, laughter and good times.
2. St Just Dog Walk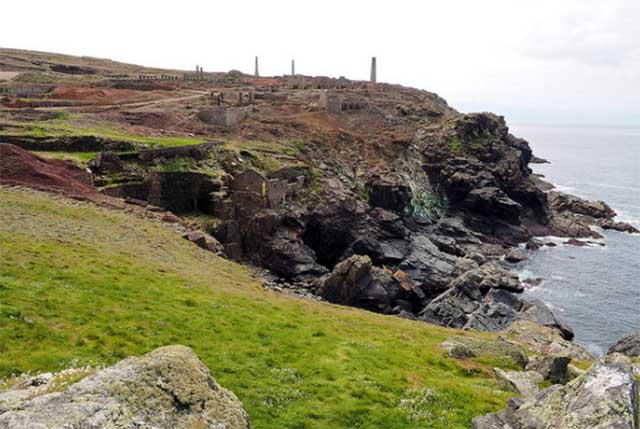 Levant Mine, Trewellard, Pendeen, St Just, Cornwall – Photo Credit: Simon Wilkinson
– This popular Cornwall dog walk starts and ends in St Just Market Square. Because this area was once a heavy mining spot, you will pass through historic areas, landmarks and mining sites. You will then make your way along the coast line, enjoying breathtaking water views followed by wildflowers growing in the meadow. The terrain of this walk is considered to be moderate with mostly paved tracks and lanes.
3. King Arthur and the Slate Coast
King Arthur's Cave – Photo Credit: Dave Pearson
– This 5-mile long dog walk follows an old donkey track. Starting at the village of Treknow, dogs and their owners will make their way to Trebarwith Strand. Take in views of the cove and allow your dogs to prance around in the sand, as this is a dog-friendly spot year-round.
4. Poldhu to Mullion Cove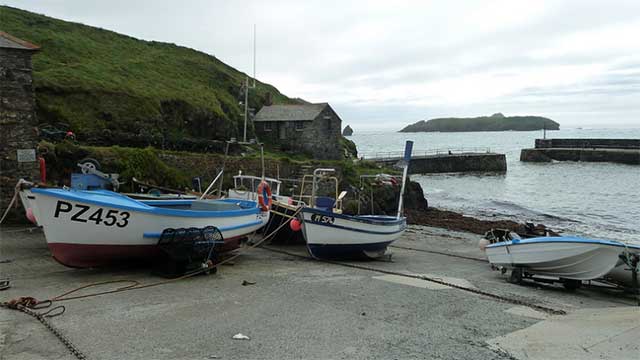 Mullion Cove Cornwall – Photo Credit: Woodytyke
– Mullion Cove is a must-see Cornwall spot for all dog owners. Dogs are free to roam around the sandy cove, as it is dog-friendly for the entire year. If you are on holiday in the area, you may even choose to stay at the convenient Mullion Cove Hotel, where dogs even receive their very own welcome packet.
5. Church Cove to Cadgwith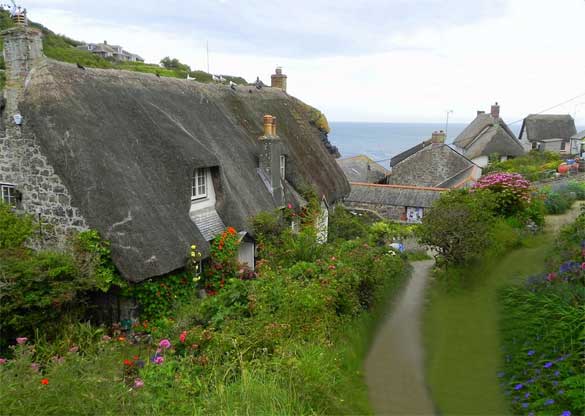 Cadgwith – Photo Credit: Andrew Yearsley
– Head out on this 4.3 mile (6.9 km) walk with your pup that offers a wide variety of things to see and do along the way. Children and adults will appreciate the beautiful rocks along the cove, the beach and the lifeboat station while dogs will enjoy the fresh air and cool breeze.
In addition to the top 5 Cornwall dog walks listed above, there are new paths and destinations to be found around every corner. There's no better way to spend time with your dog than on nice long walks.
Isaac writes for The Cornwall Hotel Collection, who have a hotel in Truro and a hotel in Falmouth, to learn more about their offering and for holiday accommodation in Cornwall visit The Cornwall Hotel Collection.
You may also love reading "Travelling to Normandy? Your Holiday Starts on the Train!"