Photo Credit Ledergerber
When planning a trip to Paris, you need to budget enough money to provide yourself with accommodation that will make you feel comfortable and safe in a clean environment. But because Paris is such a popular city, with tourists flocking there every day of the year, some hotels take advantage of the situation and end up charging more than they should for their rooms. This can make it quite difficult for travellers on a budget to book accommodation that they can afford. In fact, some travellers may end up deciding that they can't take that dream trip to Paris after all because it's too expensive.
That's why we have taken the time to look into the most affordable hotels in the city of Paris. The list we have compiled below is a short starting point for some of the places where you can stay if you're looking for a great room at an affordable rate.
Hotel Henri IV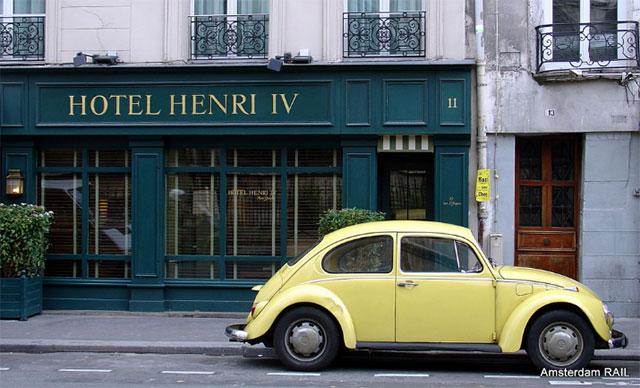 Image Source Flickr
If you're looking for a great budget hotel that's near all of the must-see sites in Paris, the Hotel Henri IV is definitely an option. The basic rooms give you what you need to be comfortable, but what's most appealing about this hotel is the fact that it's within walking distance to places including Notre Dame, the Latin Quarter, and the Louvre Museum. This hotel also has a historical charm to it, as it's located within a building that was constructed in the 17th century.
Hotel Esmeralda
Photo Credit Amy Rooimans
Hotel Esmeralda is located in the Latin Quarter, on the left bank of the Seine. Each of its 16 rooms is creatively and uniquely decorated, making it a one-of-a-kind place to stay while you're on holiday in Paris. Though the hotel has recently renovated its rooms, they're still charming, and they now combine a bit of a modern edge into the aesthetics and offerings. Book one of the many rooms in this hotel that provides you with stunning views of the river of Notre Dame for a truly unforgettable experience.
Hotel du Nord
Photo Credit Esben Bøg Jensen
Hotel du Nord is one of the most charming and affordable hotels in all of Paris. The exterior is adorned with ivy, and the interior features rooms that are equipped with everything you would need, including private baths, which are not found in all of the most affordable Parisian hotels. Travel in an eco-friendly style around the city with one of the free bikes provided by this establishment to its guests. It's also within walking distance to popular areas of the city, including Oberkampf, Marais, and Bastille. And yet another perk is that it's only about one minute away from the République Metro, which can get you quickly and easily to whatever Parisian sites you wish to experience.
Hotel Cluny Sorbonne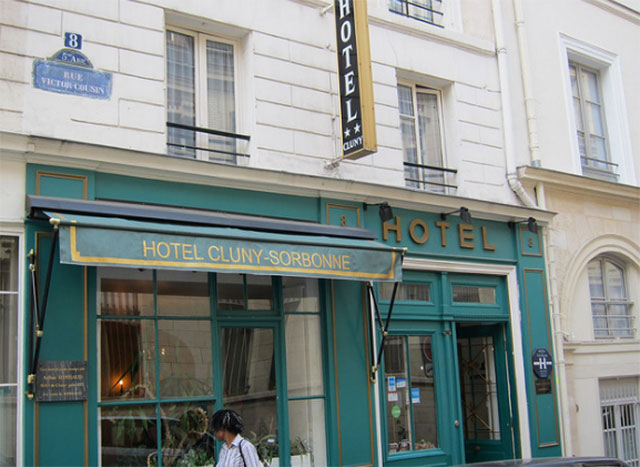 Photo Credit Donapix
This historic hotel hosted the poet Rimbaud back in 1872, but today its rooms feature private bathrooms, free Wi-Fi, and TV. All of the rooms are basic and simple, but some rooms have extraordinary rooftop views, so try to book early to nab them.
Tracy Hitchen enjoys to travel. When planning a trip to France, Tracy visits ww.dordognerental.com to get thet latest information on a variety of holiday homes in France.