If you are planning an extravagant holiday to Paris, where you stay will largely depend upon your budget and your expectations. If you want to be treated like royalty and feel like you are being pampered every day, booking one of the more expensive and lavish hotels in this beautiful and vibrant city is sure to fulfil your every need. But, again, be prepared to pay a hefty price tag to get all of the amenities that you desire and to be treated like a celebrity.
We searched for some of the most extravagant hotels in Paris so that we could show you how much they offer to their patrons. Read on to see a short list of just a few of the most expensive hotels in this French city that people from around the world flock to every day.
Four Seasons Hotel George V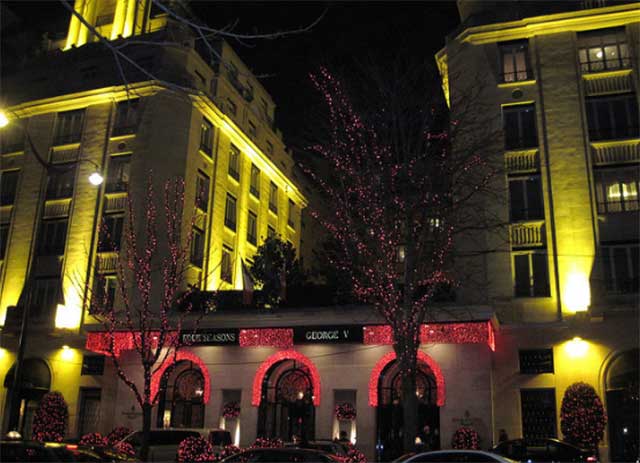 Photo Credit Sokleine
The Four Seasons Hotel George V is one of the world's most expensive hotels, so it is certainly one of the priciest in the city of Paris. One night in this luxury hotel will cost you about £2700, and its location is also grand, within short walking distance to Champs-Elysees. And it provides you with expansive views of the Eiffel Tower as well. Luxury suites at this hotel even come with private terraces, so you can take in all of the sights and sounds of this incredible city without even leaving your room. The Royal Suite, for example, is huge, at 244 square metres, and is considered the most luxurious accommodation you can get in the entire country. Suite features include a guest powder room, gorgeous antique furniture, and even a steam room. Stay here and you will never want to leave, but your budget will quickly dwindle if you tarry too long.
Park Hyatt Hotel
Photo Credit Wendy Dobing
Expect to spend about £10,000 for one night in this hotel's most expensive suite, known as the Imperial Suite. But the suite has everything that you could imagine and even more, including a steam shower and even a massage room all to yourself. Stay here and feel like a king or queen sitting in the lap of luxury. This particular suite also features a massive terrace, coming in at 59 square metres. From your private terrace, you can enjoy breathtaking panoramic views of the entire city of Paris and all of its myriad landmarks.
Hotel Intercontinental Paris Le Grand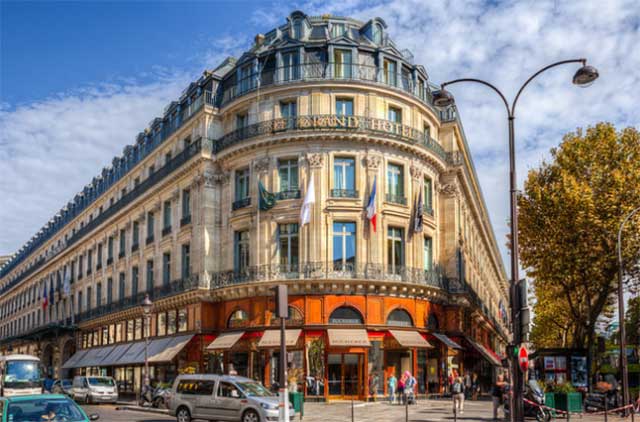 Photo Credit msc-ᕈhotoԀesign
The suites found throughout this incredibly luxurious hotel overlook some of the best Parisian landmarks, thanks to its central location within the city. This hotel has been offering luxury accommodation since 1862. With beautiful features and spectacular views of places like the Paris Opera House, people who stay here never forget the experience. It is even located close to the famous Louvre Museum, as well as plenty of shopping, theatres, and restaurants.  Each room is uniquely decorated, so if you can afford to stay here more than once, book a different suite every time to experience something different.
Amy Whitehead is a renowned author of all things travel and tourism. When planning a trip to France, Amy visits www.dordognerental.com to get the latest information on a range of holiday homes.