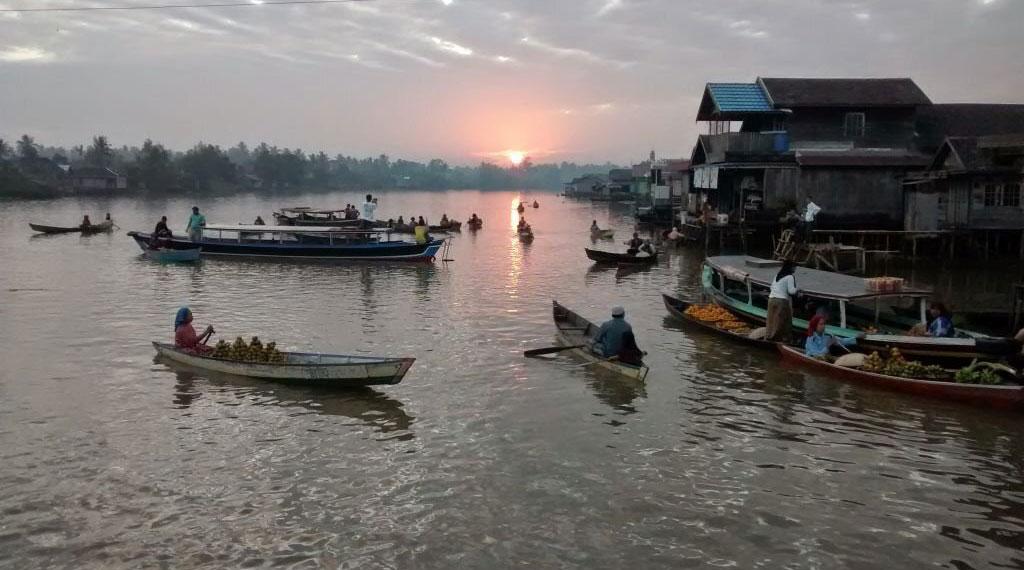 Banjarmasin Hotels Guide: Banjarmasin is more or less a 'river city'. It is also the capital city of South Kalimantan. Visitors traveling to Borneo Indonesia for the first time wouldn't want to miss this quiet river city. Banjarmasin may seem rather quiet and slow-paced on the surface but if you know where to look, there are many new experiences waiting for you.
The city is known for its floating markets but did you know that you could 'fish' your own breakfast from food sellers on boats? If your boatman gets close enough to the food seller's boats, they will hand over a stick with a hook at the end of it which you could use to fish up your breakfast which ranges from roasted bananas, local pastries to boiled eggs per se. As for alcohol, Banjarmasin does sell beer; you just have to know how to order; ask for 'American Tea' and your beer will come in a teapot! And are you ready to go on motorcycle rides through green forests and slippery rocks to visit one of the Banjarmasin waterfalls? There are even more interesting experiences waiting for you at the quaint river city.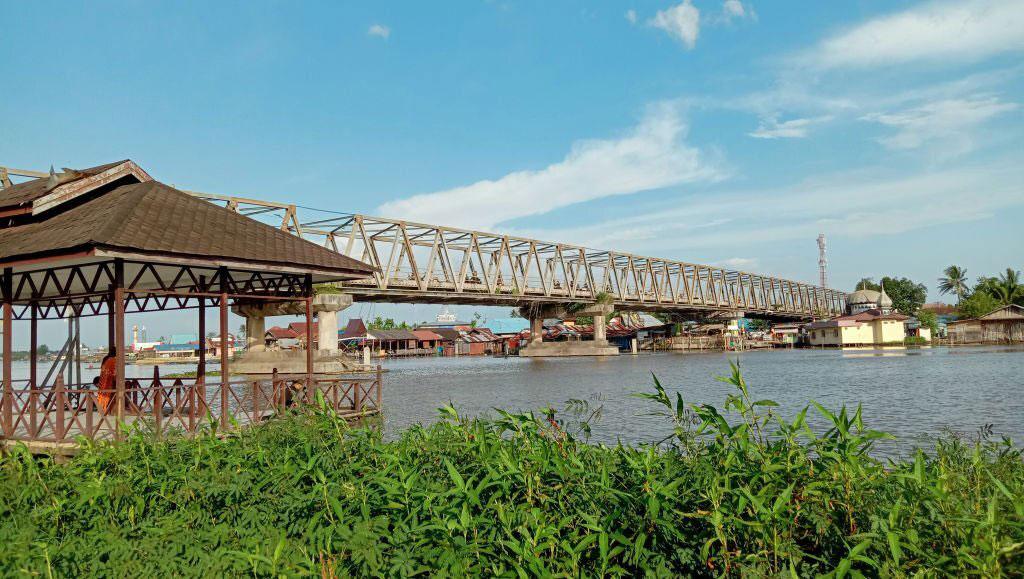 Now that you've decided to spend a few days exploring the city, the question is where you are going to stay in Banjarmasin. There are a few options. If we segment it into categories, you could choose from local hostels (a bit like bed and breakfast), river huts, local hotels, and international hotels.
The river huts offer a real local experience, and everything that comes with it (do be warned). This means a great experience lodging on the river but also bugs and no air-conditioning. This lodging option is suitable for those with more of an adventurous spirit. If you're on a budget, opt for local hostels and hotels. There are handfuls available such as Buiti Hotel which is near the city center and Hotel Palm. The comfort level is average or a little below average depending on what you're used to but the prices are not bad and could be as low as $12 USD per night.
For anyone who prefers to experience the local culture only during the day and lodge where it is comfortable with full-range facilities available, then go for one of the international hotels. There aren't too many options. Close to the city center is the famous Golden Tulip Galaxy Hotel; a favorite among business travelers, followed by Mercure Banjarmasin Hotel, Novotel Airport Hotel, and Swiss-Belhotel Borneo.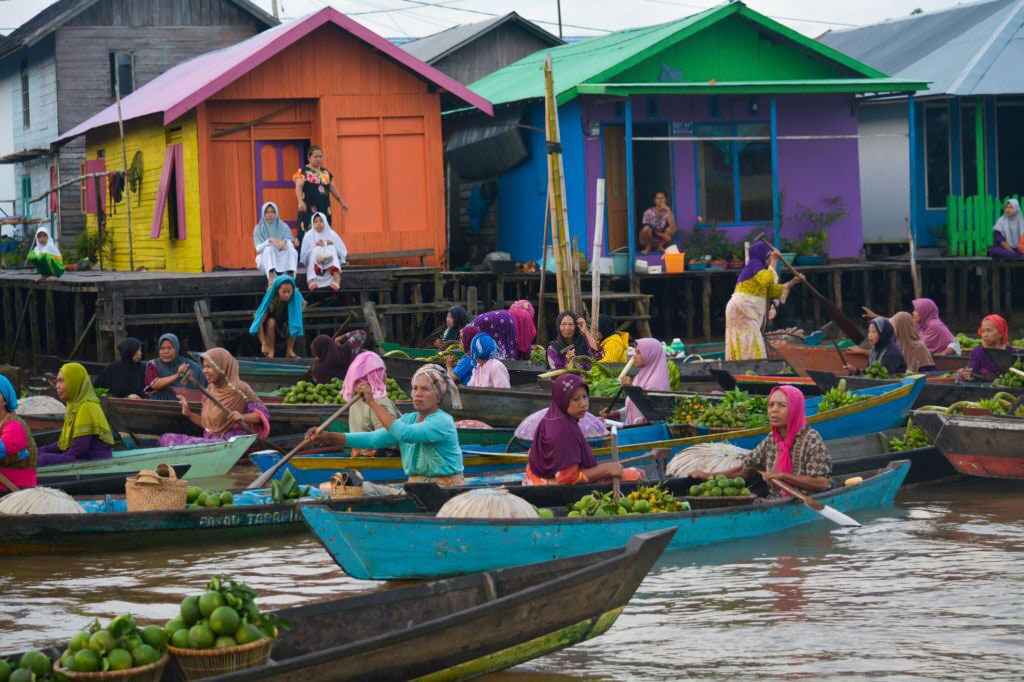 Regardless of where you chose to stay, when it comes to local dishes, you'll find that they are in abundance pretty much everywhere. Definitely try some "sotobanjar" which taste a bit like lemon soup and "ketupatkandangan" which is another soup, mainly prepared from coconut milk.
To wrap it up: Indonesia is generally an English-speaking country. However, you'll quickly learn that that Language isn't as widely used in Banjarmasin. This is a good reason to consider the international hotels if they're within your travel budget if you're the backpacking type of traveler and prefer some comfort. Many of the bigger hotels also offer tour desk and could help customize tours for you.
Hope you enjoyed reading "Banjarmasin Hotels Guide". Please do share your thought in the comment section below.