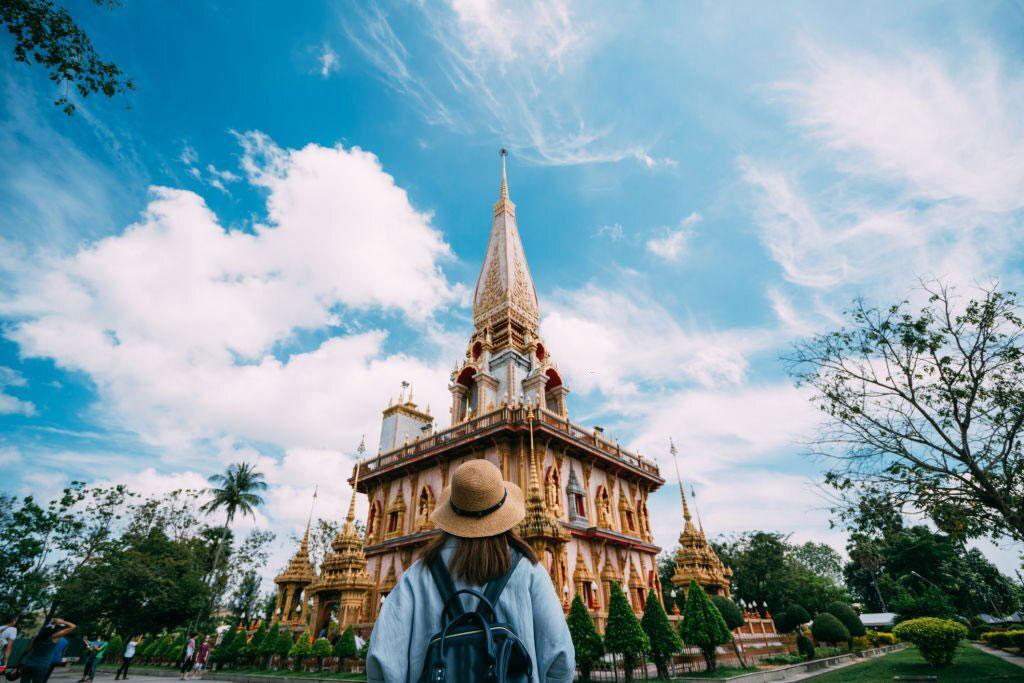 Traveling Like A Thai: If you're living in Thailand and would like to do something out of the ordinary, why not turn it up a notch and start traveling? There's 77 provinces to visit in Thailand and within those provinces, there's many notable locations that should be discovered. On this journey, I'd like to recount my most favorite places to visit in Thailand, from the North and down all the way to the South. If you're stuck for places to travel, here are some places I recommend you to visit! In this blog entry here, I'm blogging about 3 of the cities I recently visited (with a very, very flat wallet).
Pattaya
I traveled to Pattaya in a tour bus from Ekkamai Bus Station costing me only 120 baht. I packed very little and here I was, off to a city filled with ex-pats and tourists! My aim on this trip was to go to the non-tourist part of Pattaya on a budget.
One of the places I went by myself was(via carpooling with strangers) to Buddha Mountain. Etched in the mountain was a picture of the golden Buddha, shining under the sun. On the day I went, there weren't a lot of tourists so I was able to take some photos before the weather become unbearable. My recommendation is to come to this place sometime before noon or later in the afternoon. You don't want to be there under the scorching sun!
I guess I can add that admission is free. Though, before going to this landmark, make sure to bring your own food, drinks, anti-bacterial gel, wet wipes and toilet paper; you're going to need it.
Krabi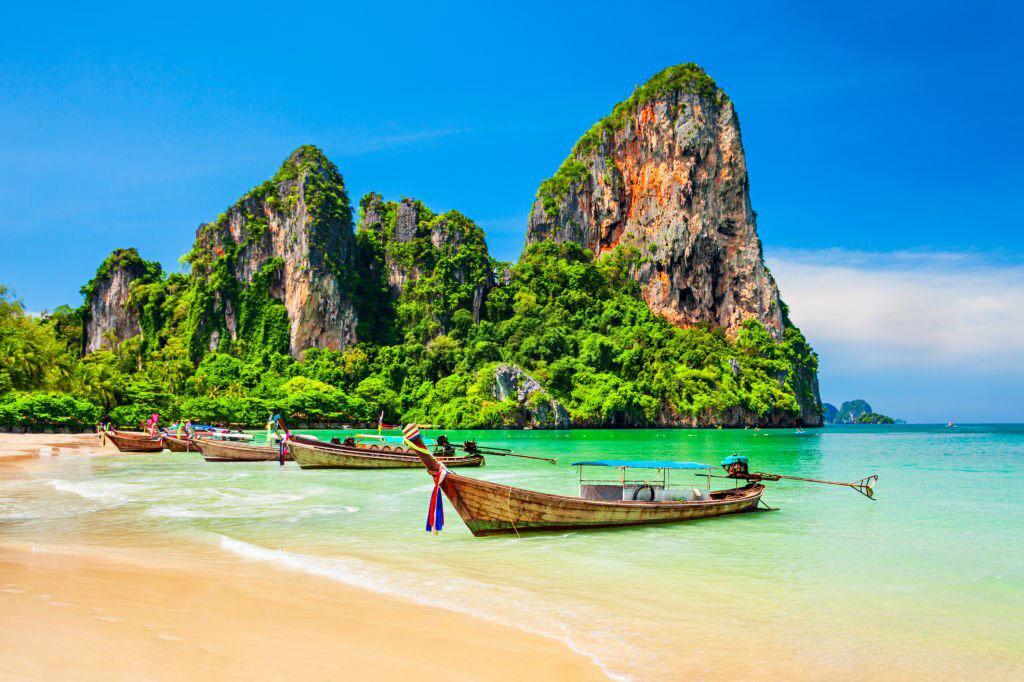 If you're planning on going to Krabi, always remember to book your flights early! I booked my flight via AirAsia a long time before peak season. I paid only 1200 baht roundtrip Krabi becomes a seriously expensive place if you're not too careful with your money. Sure, there's tons of Krabi tour packages around but think about it carefully: Which places are the best for you?
In Krabi, you can go to places like Hong Island (the package I bought was 1200 baht, which included island hopping), Nosey Parker's Elephant Camp (800 baht), Ao Nang Beach (20 baht bysongthaew), Seashell Cemetery (20 baht bysongthaew), Wat ThamSua (free!) and many other places! You don't need to go to the touristy areas in order to snap pretty photos! Honestly, you really don't need to go to Phi Phi Islands; by the end of the day, an island is an island. Sure, Krabi has beautiful beaches and crystal-clear water but, you can still go to other beaches elsewhere without the abundance of tourists.
To maximize your time in Krabi, talk with the hotel owners and ask what you should do there. Usually, they would recommend the best tour packages available or destinations you can go to own your own without a taxi.
Ayutthaya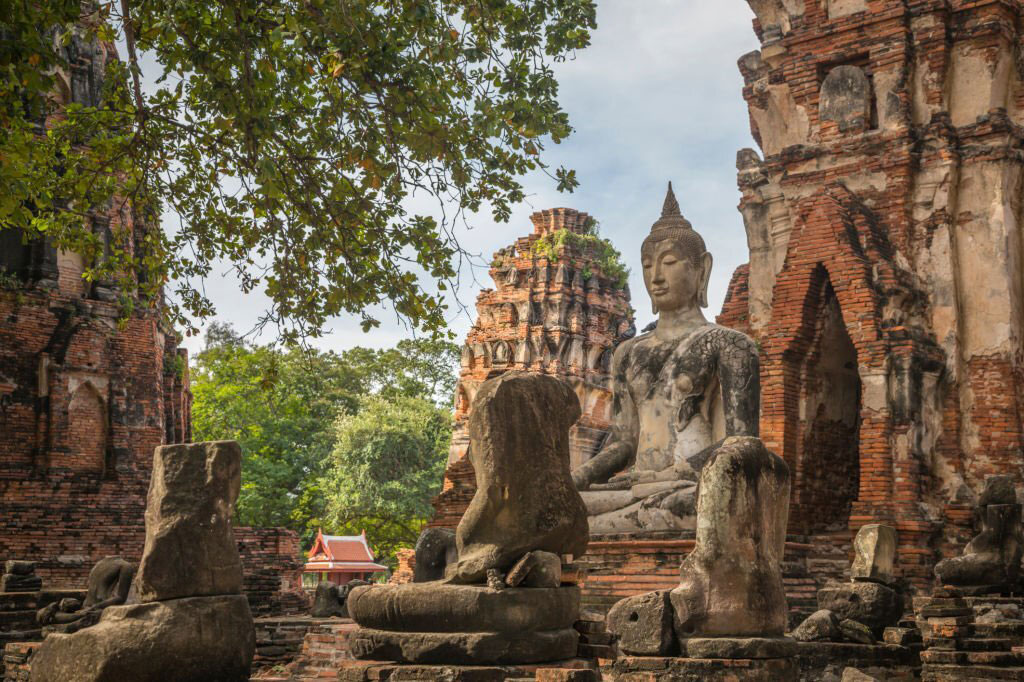 Don't just think Ayutthaya is a pile of ruins… Okay, may be it is but it's better to know the history of how this place became ruins, right? Ayutthaya has a lot of ruins so it's quite difficult to distinguish which temple's which. Luckily, with the help of Trip Advisor, I went to: Wat PhraMahthat, Ayutthaya Historical Park and WiharmPhraMongkhonbophit. I didn't take any form of tours or anything; I just drove to Ayutthaya from Bangkok. It's only an hour or so drive.
What's great about Ayutthaya is you can explore the ruins at your own place, without the help of tours. The first place I went to was the WiharmPhraMongkhonbophit, the main temple in the city where it was burned down in during the Burmese-Siamese War in 1767. The temple is huge and houses the largest Buddha idol in the city. Within the temple, lots of worshippers enter to pay their respects to Lord Buddha and provide offerings, as well as seek fortunes. Around the temple pillars were photographs and historical snippets dating back to 1767, explaining the destruction caused during the Burmese raid.
In the surrounding areas, were ruins. You can rent a bike for 40 baht per day and pedal your way through each ruin at your own pace. It's best if you head over to Ayutthaya yourself as words are unable to neither describe nor bring justice how beautiful the entire city is. You would need more than 3 days at least to fully explore and discover the city's hidden gems, lost in the ashes of time.
And there you have it, a mini 'Travel like a Thai' guide for those looking to travel on a budget (or with some flexibility). These are just a fraction of what Thailand has to offer and there's a whole lot more to be discovered. Whether you have the impulse to start your journey now or later, I would recommend you to book rooms at Mercure Siam as it's only a short distance and ride away from Suvarnabhumi International Airport.
Hope you enjoyed reading "Traveling Like A Thai: My Guide". Please do share your thought in the comment section below.