There are many sights to be seen in Majorca. Tourists flock to the area from all over the world. When they come they expect quality accommodations. There is so much to do and see that you will probably want to stay a week or two when you come to visit. The top 5 boutique hotels in Majorca are as follows:
The La Residencia Deia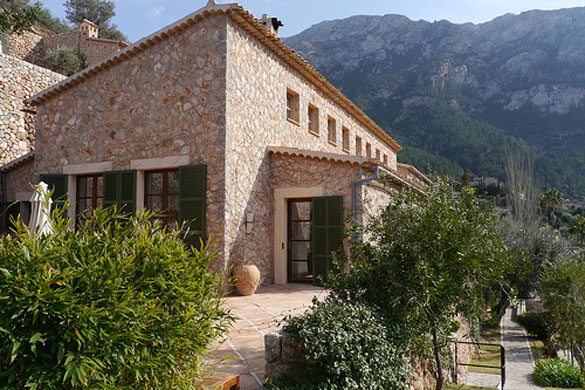 License: Creative Commons image source
This luxury hotel is surrounded by scenic mountains and magnificent landscapes. It is the perfect choice for visitors that want a quiet getaway with many attractions and activities nearby. It is located on the west coast, towards the northern part of Deia. The La Residencia Deia has a swimming cove that is just seconds away from the front door. It consists of two houses that have gardens, groves, and walkways that surround the hotel. This hotel is perfect for families. You can learn to paint, go hiking in the hills, or you can even hire the hotels donkey if you want a relaxing ride across the hills. The La Residencia Deia offers a truly unforgettable experience.
Cap Rocat Boutique

License: Creative Commons image source
The Cap Rocat Boutique hotel is actually a former military base. It is positioned in the Palma De Majorca, and it is surrounded by stunning scenery and hillsides. The hotel has recently been refurbished, but it still holds its traditional charm. The original structure is still present, and the décor is unique to the time period that the hotel was built in.
Mision de San Miquel Boutique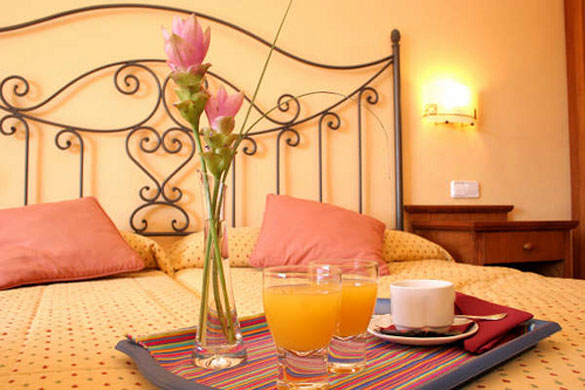 License: Creative Commons image source
If you want the perfect romantic getaway in Majorca, then the Mision de San Miquel Boutique is the place to be. The hotel setting and décor is quite romantic by anyone's standards, and couples love the serene atmosphere that the hotel provides. It features unique lighting, walls made out of glass that reflect off of the marble floors, a central courtyard, and other great features.
Hotel Can Cera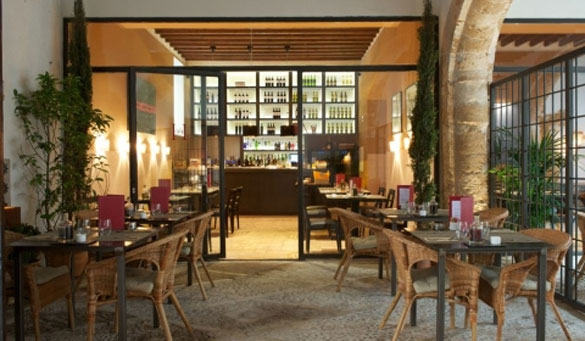 License: Creative Commons image source
Hotel Can Cera is located in the middle of the old quarter. This hotel is right in the middle of many different tourist hotspots, so it is perfect if you want to be within walking distance of great attractions, markets, shops, restaurants, and other things that Majorca has to offer. The hotel has 12 suites, numerous spas nearby, a lounge area, and many different types of restaurants that are just a short distance away.
Santa Clara Boutique Hotel & Spa

License: Creative Commons image source
The Santa Clara hotel is a 4 star hotel that is located in Palma. It is located within walking distance of major attractions, and it is only minutes away from the Arab Baths and the mesmerizing Gothic Cathedral. The hotel features high ceilings, thick rustic stone walls, and a look of timeless beauty that is simply unmatched. The décor has a lot of antiques and fine paintings, so it is perfect for those that like to be in traditional and historical surroundings.
Majorca is a prime holiday destination that offers plenty of activities and hospitality. Getting good accommodations is important if you want to make the most of your holiday experience. There are numerous tourist agencies that can help you to plan a memorable holiday on this beautiful island.
James Richings is a travel writer from the UK