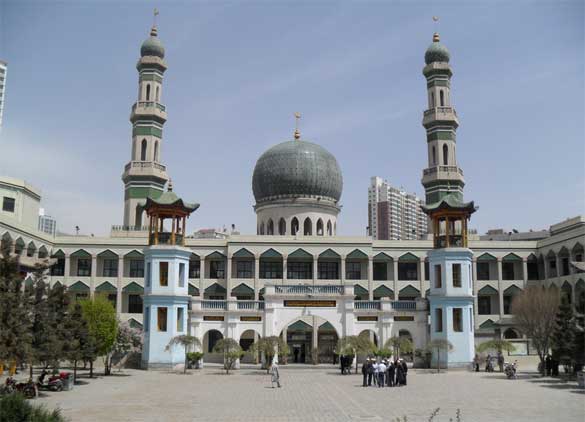 Dongguan Mosque – Photo Credit: Chelsea Sherwood
The Dongguan Mosque at Dongshaomen in Chengdong District, Xining, is a religious venue for Muslims and a holy Islamic site. As one of the four larg­est mosques in Northwest China, it is an educational center and the highest learning institution for Muslims in the northwest.
The mosque was built in the Ming Dynasty, more than 600 years ago. Its towers, walls and prayer halls display typical features of the Islamic architecture.
The mosque covers an area of 11,940 square meters. Its major structures include the main hall, the south building and the north building. The main prayer hall covers an area of 1,102 square meters. The 28,000-square-meter prayer square can hold more than 20,000 people.
Tens of thousands of Muslims gather at the mosque on Fridays and the three major Is­ lamic festivals.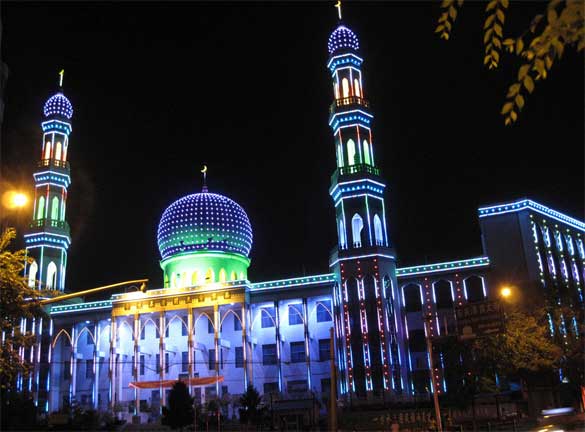 Photo Credit: Geoff Keen
Transport:TakeBus No.1, 2 or 23 to Dongguan Mosquefrom the city center.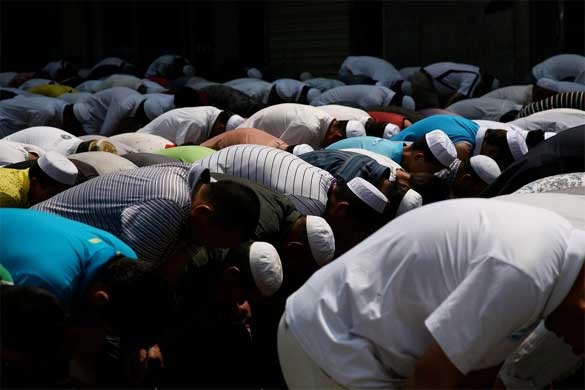 Photo Credit: East Asian Peoples