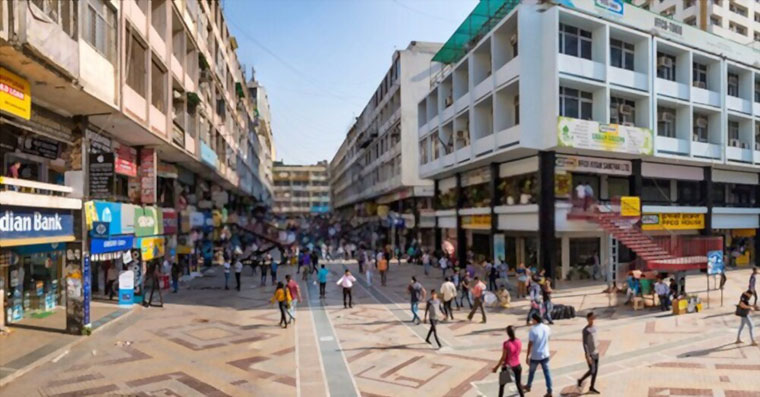 Shopping Hubs in Delhi: Luxury hotels that are in Delhi often cater to those who pack extra, and empty, luggage for the sole purpose of shopping the city blind. Delhi's status as one of the most prolific shopping capitals in the world is not widely disseminated but India's capital is nonetheless the perfect place to rejig that wardrobe, score choice jewellery and, indeed, find stellar souvenirs for the folks back home. Inhabitants of Delhi, more moneyed than ever, are avid consumers and the metropolis sprawls with designated retail districts that hum with commercial activity from dawn to dusk – and beyond.
With that, here's a list of first-rate hubs to kick off a Delhi shopping spree.
Ansal Plaza – Delhi's first mall is close to South Ex and has major brands like Adidas, Levi's, Marks & Spencer, Nike and Reebok.
Baba Kharak Singh Marg – The State Emporia Complex at Baba Kharak Singh Marg is a go-to target for handicrafts, textiles, fabrics, traditional duds, jewellery, arts and crafts and more.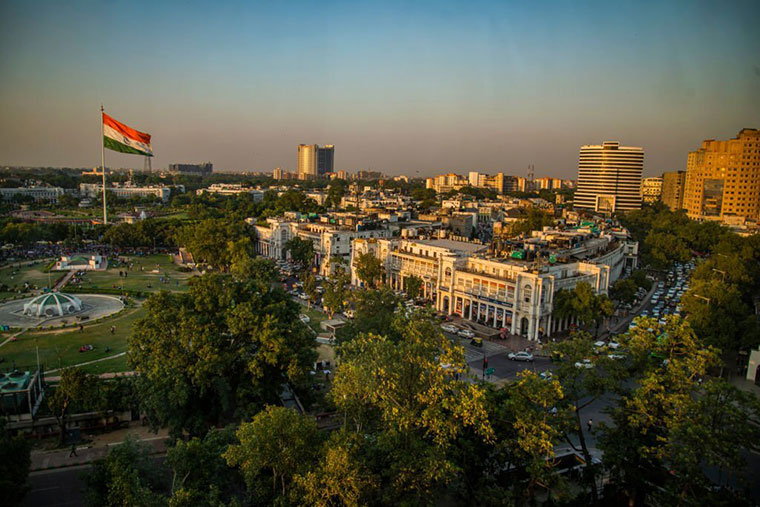 Connaught Place – The indefatigable pulse point of Delhi serves up a panoply of modern shops and designer brands but, happily, a parade of traditional boutiques too.
Dilli Haat – Open daily, Dilli Haat is the place for authentic crafts from every corner of India and magnificent food stalls.
Greater Kailash – The Greater Kailash market is split in two: GK-I and GK-II. Shoppers come to both for luxury showrooms and designer shops. Open every day of the week save Tuesday.
Hauz Khas – This "capital of ethnic chic" is upscale cum boho, Delhi style. Shops line narrow alleyways, reside in old homes and hawk authentic wares.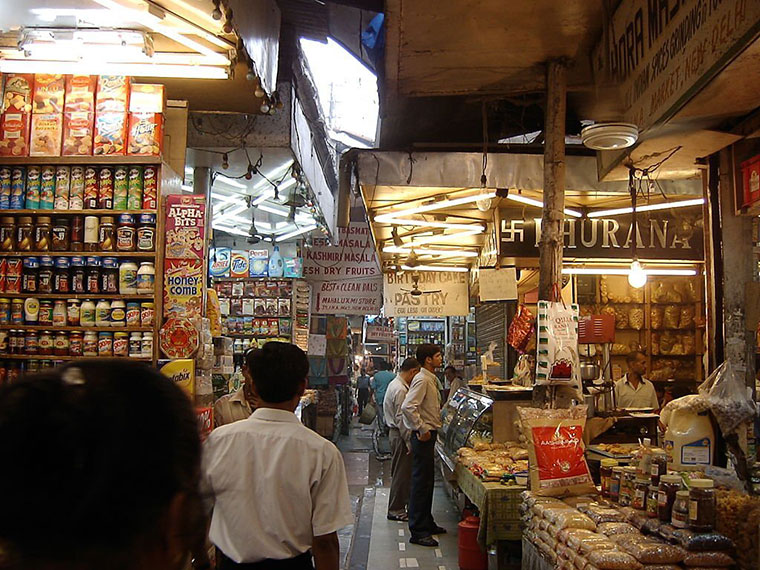 INA Market – The Indian National Army Market is arguably the most dynamic food bazaar in the country.
Lajpat Nagar – This area of Delhi specialises in saris, salwar kameezes, kurtas, kurtis, embroidery and mehndi.
Janpath – Flush with kitsch and tchotchkes galore, Janpath is also home to Central Cottage Emporium, a Ministry of Textiles outfit that acts as a showcase for craftsmen, weavers and folk artists.
Kamla Nagar – The place to observe youth subcultures in Delhi is Kamla Nagar. The busy market area has street food, street fashions and, indeed, college students. Nobody can quite say which came first, however.
Karol Bagh – Come to Karal Bagh for books on Arya Samaj Road and gold jewellery on Bank Street.
Khan Market – Delhi's expats and diplomats covet Khan Market's modern shops, restaurants and cafés.
Nehru Place – Nehru Place is IT central in Delhi and is therefore very strong in computers, electronics, books and games.
Old Delhi – Touristy Old Delhi is nonetheless a must-shop experience in India's capital. This is where to find the venerable spice and cloth bazaars of Chandni Chowk, books and stationary of Nai Sarak, jewellery of Chhatta Chowk and popular Daryaganj Book Market.
Paharganj – Chaotic Paharganj is the place to bargain on traditional goods like incense, religious sculptures, handicrafts, bags, clothes and sandals.
Palika Bazaar – Below Connaught Place, underground Palika Bazaar teems with tourists on the hunt for cheap textiles, jewellery, antiques and more.
Saket – This Delhi district is decidedly upmarket, with Select Citywalk mall a standout.
Sarojini Nagar – Sweet shops and traditional fashions populate Sarojini Nagar market. Merchants here expect shoppers to haggle.
South Extension – Affluent South Extension has Western brands galore and a wide array of Indian goods, from kurtas and safas to juttis and silk saris.
Tibetan Market – The Tibetan Market of Delhi's Little Tibet is rife with traditional goods from Lhasa and the like.
Vasant Kunj – The Basant Lok Complex and DLF Emporio, both in Vasant Kunj, are two of the most popular, upscale and state-of-the-art malls in Delhi. If you want to see what Armani and Louis Vuitton shops look like in India, this is the place for you.