You're only here for a week, and there's so much to see, do, taste, and experience! So where do you start when it comes to the glorious, beautiful harbour city known as Sydney? Sydney is such an amazing place both for tourists and locals that in some sense, it does the place ill justice to confine it to a single list.
With that being said, we've selected a few must-dos and must-sees for you if you only happen to have a week to spend in Sydney.
The harbour, the harbour, the harbour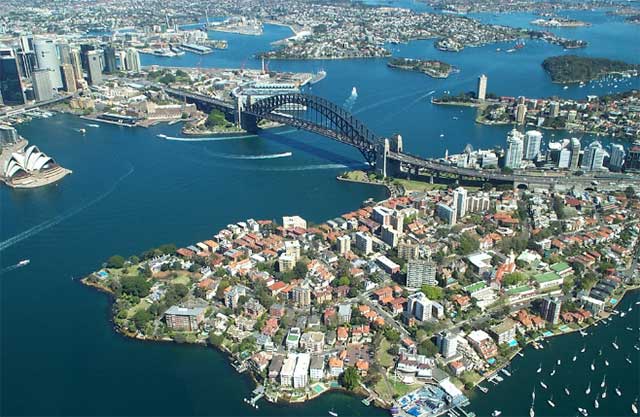 Sydney Harbour Bridge – Photo Credit: Spike Anderson
There's a reason for the countless stories, stacks of postcards, and photos from virtually every angle possible. It's a beautiful harbour and a beautiful bridge. If you're happy to spend, you can't go past sipping a glass of champagne at the Opera Bar facing the harbour. Even better, make a meal of it at award-winning restaurants such as Summit or Aria. If there's one meal where you can splurge, make sure you make it count.
Enjoy in style – the cash-savvy way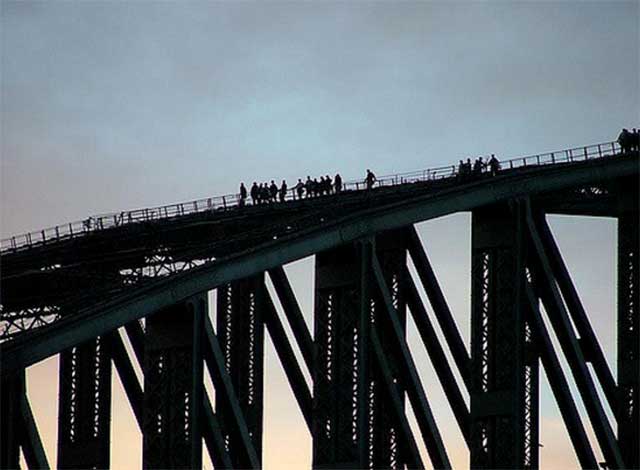 Photo Credit: Chris Betcher
Remember that the only view isn't from up above – where the costs of a BridgeClimb can be upwards of AUD$300. The Harbour Bridge has room for cars, pedestrians, cyclists, and the railway, in other words, offering many inexpensive ways for you to enjoy the fabulous view! Back on dry land, you can walk from the Rocks to the Opera House absolutely free of charge, with a larger-to-life Harbour Bridge on your left. If you're more of the stationary kind, take a blanket and pillow and enjoy a relaxing afternoon on the lush grass of the Royal Botanic Gardens overlooking the water.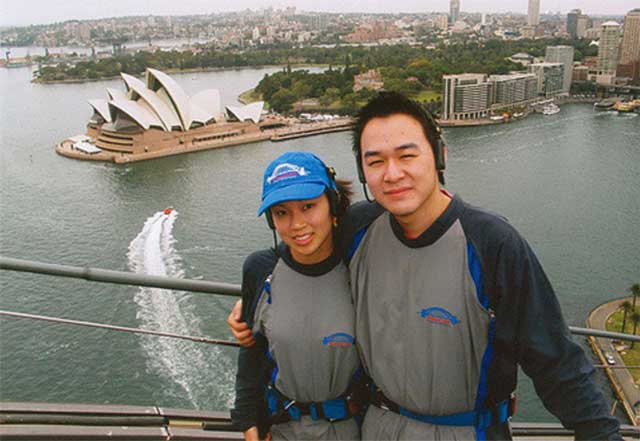 Photo Credit: stoffsbub
Take the ferry to Manly or bus to Bondi
If you're only here for a week, you simply must visit the famous beaches of Bondi (to the south) and Manly (to the north). These two beaches are distinctive and famous in their own right: Bondi as the place to be seen, exhibiting typical 'surf culture' (albeit today being more of a tourist haunt than local hangout), and Manly as a family and teenage-friendly favourite. Once you've sampled the surf and sand, you might want to consider journeying up and down the coastline by foot or bus – Bronte, Dee Why, Balmoral, and Coogee are just a few of the wonderful beaches you can visit!
Eat and drink aplenty
Sydney is renowned for its fresh seafood and increasingly for its multicultural variety of world cuisines. Get out of the city centre and visit hip Surry Hills, home of many up and coming chefs and their new ventures. Head to Petersham for Portuguese, Cabramatta for Vietnamese, or Haberfield for Italian. The opportunities are endless and with a bit of research and the courage to ask around, you might just stumble into a restaurant best kept secret!
Don't do everything we've just said
"But…you said must-dos and must-sees!" Here's a counter-revolutionary thought: don't tick off all the items on your travel to-do list. If it's raining on the last day in town when you planned to visit Bondi Beach, go shopping instead! The simple reason being: now there's an extra incentive to come back to this amazing city. You can never see it all, so don't be too dismayed. There's always next time!
Stella Holmes is a university student and freelance writer who is interested in all kinds of travel. You'll find her browsing anything from Surry Hills accommodation to places for cheap steaks in her spare time!