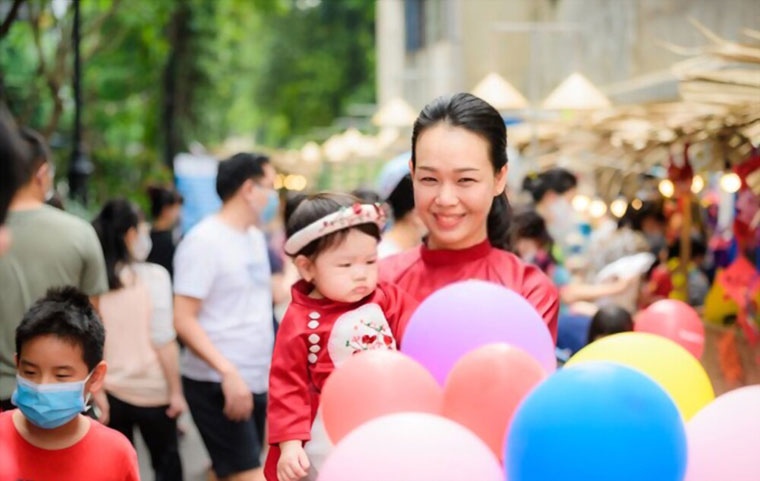 Vietnamese Women's Day: Fun random fact for your next dinner party: International Women's Day was originally a Socialist political event that spread outside of the Soviet bloc in the early 20th century; first into Eastern Europe and then beyond. Consider your next wine and cheese enlivened.
Now most of the Socialist rhetoric that accompanied the first Women's Day observances have long been stripped clean by the United Nations and, natch, ordinary people in general. But in one Socialist Republic they really get into the original spirit of the day, even now.
We're talking about Vietnam, of course. Very few countries celebrate both International Women's Day and a specific national day dedicated to women. But Vietnam does and, if that weren't enough, regards both as public holidays. You've got your International Women's Day on March 8 then, along with a lot of the rest of the world, and every October 20, you've got Vietnamese Women's Day. Nice.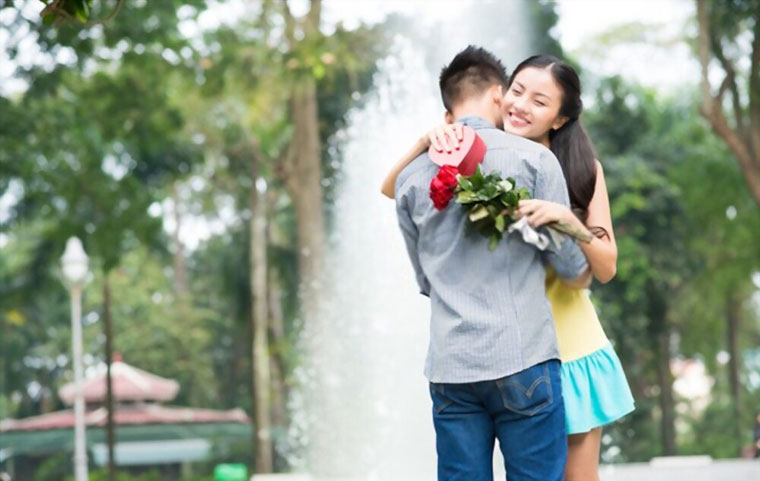 So what differentiates Vietnamese Women's Day from International Women's Day? Good question. The former homes in on specific accomplishments of Vietnamese women and is really a contained, national celebration. Florists and spas make windfall profits every October 20 and everyone from humble pho stalls to luxury Saigon hotels get in on the act.
In 2010, one of the highlights of Vietnamese Women's Day was an exhibition featuring portraits of "Heroic Mothers" by renowned artist Dang Ai Viet. The painter toured Vietnam extensively for the project and met personally with hundreds of women in dozens of villages, towns and cities. This kind of project illustrates just how intertwined filial piety, ancestor worship and Women's Day are in Vietnamese culture.
Vietnamese Women's Day is also marked by special ceremonies honouring bright young female minds. The L'Oréal-UNESCO Women in Science Awards, for one, grant scholarships to women studying in a variety of different fields, from medicine to engineering.
This is all well and good but if you happen to be in Saigon/Ho Chi Minh City on Vietnamese Women's Day, where should you go?
Here's some key info on Vietnam's biggest city.
First and foremost, it's a metropolis of 7.5 million people. Your tolerance for motorbike traffic will go a long way to determining whether your Saigon holiday is a success or not. It's an electric place, flush with serpentine alleyways, grand boulevards, pagodas and French colonial architecture. A city with many sides to explore, in other words.
Saigon Zoo and Botanical Gardens is one of the oldest zoos in the world and a popular spot for Vietnamese Women's Day activities.
Ong Bon Pagoda is a beautiful gilded temple and a venerable symbol of Saigon.
Ho Chi Minh City Hall, or the People's Committee, sometimes opens to the public on special holidays like Vietnamese Women's Day. Regardless, it remains a striking exemplar of French colonial design.
Jade Emperor Pagoda is a linchpin of Saigon's tourist circuit that gleams with Buddhist and Taoist decorative flourishes. It also holds important rites on Vietnamese Women's Day.
Saigon's Fine Arts Museum sports the nation's pre-eminent art collection and is a fine landmark in and of itself. The museum often puts on special exhibits every October 20 for Vietnamese Women's Day.
Sarah recently visited Vietnam and has come back with a new perspective of the country and it's attractions and holidays. She hopes to share this information to allo future travellers to the country to make the most of their holiday away.