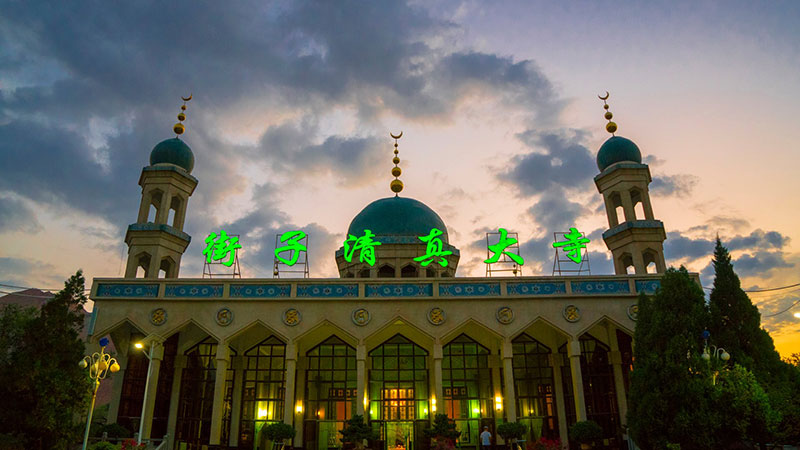 Jiezi Mosque: The mosque is located in Jiezi Town, Xunhua County, 161 kilometers from downtown Xining. It is the second-largest mosque in Qinghai Province. First built in 1370 when China was under the reign of Emperor Hongwu in the Ming Dynasty, the mosque was expanded three times, between 1840 and 1912, during the Qing Dynasty, and in 1931, respectively. The prayer hall takes up 1,089 square meters of the mosque's premises of 4,050 square meters. It can accommodate 1,200 people in service.
The mosque owns a rare copy of the Koran brought by the ancestors of the Salar people as they migrated eastward 700 years ago. This is one of the three handwritten copies of the Koran left in the world. Experts have verified that it was handwritten in the 8th century, over 1,300 years. This copy of the Koran is not only the heirloom of the Salar people but also a treasure for all the Moslems and the whole world.
Transport: Take a long-distance bus from Xining to Linxia or Hezuo, and then get off at Xunhua County.
Hope you enjoyed reading about "Jiezi Mosque the second largest mosque in Qinghai Province". Please do share your thought in the comment section below.