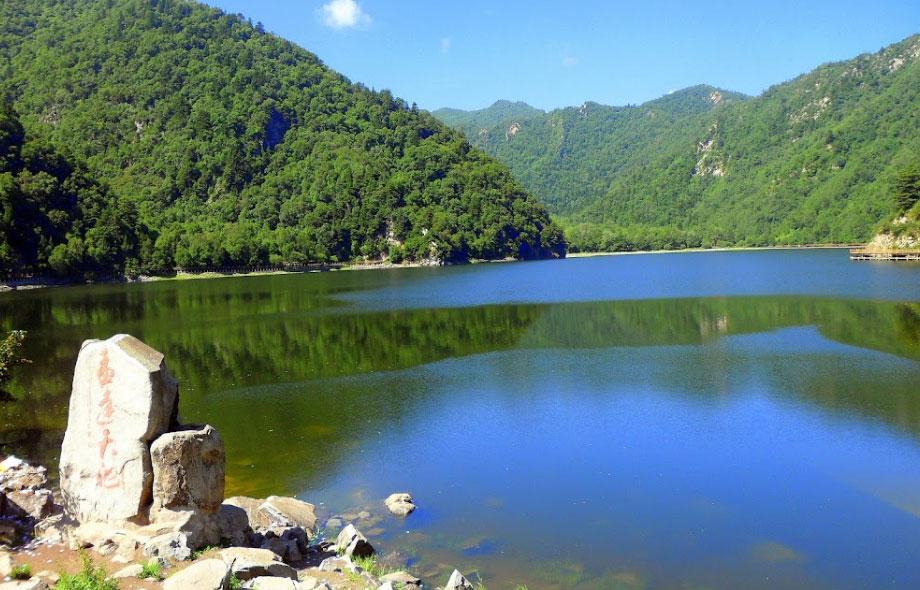 Mengda National Nature Reserve: The reserve, located 20 kilometers to the south of Jishi Town, Xunhua County, is a national AAAA tourist area and nature reserve. It covers an area of 172.9 square kilometers, and lies at an altitude between 1,780 and 3,365 meters. Within its boundaries there are high mountains, deep valleys, and tall trees in a dense virgin forest. Unique geographical conditions, a mild and humid climate and fertile soil have given rise to a rich variety of vegetation. Over 60 scenic spots scatter in the vast mountainous area with dense trees and clear water.
Transport: Take a three-hour bus ride from Xining to Xunhua, and then a one-hour ride to the reserve.
AAAAA Tourist Attractions of China
AAAAA (5A) is awarded to the most important and best-maintained tourist attractions in the People's Republic of China, given the highest level in the rating categories used by the Ministry of Culture and Tourism. As of 2020, there are 279 tourist attractions listed as 5A.
Tourist attractions were graded according to the criteria on a scale initially from A to AAAA with AAAAA or 5As added on later as the highest rating. A group of 66 tourist attractions was certified as the first set of AAAAA rated tourist attractions in 2007.
Hope you enjoyed reading about "Mengda National Nature Reserve". Please do share your thought in the comment section below.