Location: Bloomington, Indiana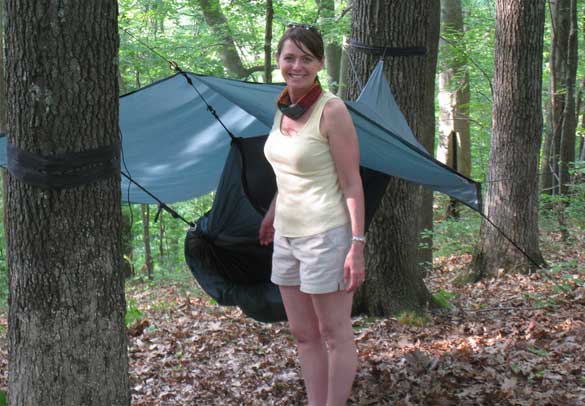 Image Source Flickr
A section of the Hoosier National Forest, the Hardin/Hardinge Ridge Recreation Area is made up of a wide expanse. Spread over 1,200 acres, this site offers campers varieties of activity. They include hiking or nature walks, boating, picnicking, and camping besides interactive and interpretive programs. Located on the shores of Monroe Reservoir, Hardin Ridge is currently operated under a concessionaire permit.
Beach
Located at the base of a shady and grassy hillside, this 300-foot beach provides you with an expanse of sun and sand. You can go swimming, and avail of the flush toilets too. Remember two things, though:
* Pets or glass containers are not allowed here; and
* There are no lifeguards on duty
Boating
You can go boating or also opt for the pedal boats (available on rent) in this largest lake in Indiana. The Monroe Reservoir is spread over an area of 10, 750-acre. There is also a loading dock. You can avail of the three-lane launch ramp round the year. It has a parking area of 75 vehicles and/or trailers.
Pibnicking
There are 40 picnic sites inside the recreation boundary. You can stay put in any of the three shelter houses; two of them have a panoramic view of the lake. The surrounding sprawling space provides ample opportunity for people longing to lounge or play sports under the open sky.
Camping Sites
There are altogether 203 camping sites. Of them, 36 are walk-in sites and six are shady campground loops that remain open during summer. Some of these loops stay closed during the other seasons. The walk-in sites as well the two sites of Eads and Southern Point do not have electric hookups. Such hookups are available at about 50 percent of the other sites. The facilities include showers, flush toilets, and centralized water systems.
Reservation
Most of the camping sites as well as the shelter houses for picnickers in the Hardin Ridge Recreation Area are offered on a first-come-first-serve basis. However some can be reserved by calling their toll free numbers.
Fees & Dates
The fee structure varies according to seasons. The dates and fees of the recreation region are subject to change. For instance, fees are generally reduced and at times even waived off during the off-season period. Nonetheless, each visitor must procure a daily parking permit. Each camping site permits a total number of eight campers and two vehicles. Each additional vehicle is charged an additional $5. This system also applies to two vehicles for double sites.
It is $5 per vehicle or $25 for buses. You can also go for annual vehicle permits at $35. As campers enter the area, it is mandatory that they display their camping permits.
Sites with double electricity are charged $38; those with electricity and water $25; those with electricity $22; and those non-electricity sites have minimal fees of $17.
Reservation fee is $10. Sanctioned firewood can be purchased at the rate of $5 a bundle.
Cabins cost $50 while picnic shelters come at half that price ($25).