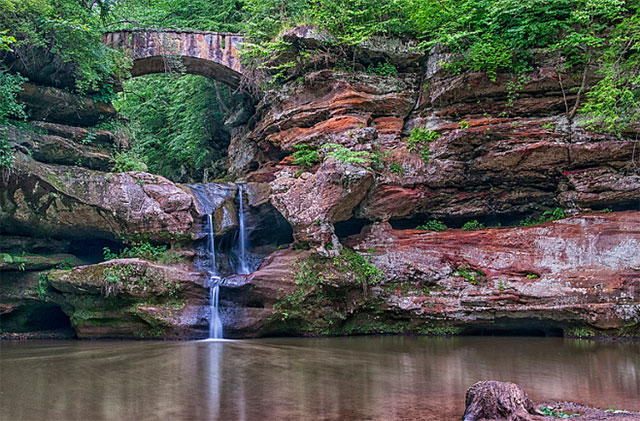 Spot: Hocking Hills State Park
Looking for a splash this vacation far from the madding crowd? Well, it is Hocking Hills State Park, Ohio. The exact place is Laurelville. There are not less than 90 area parks packed with lots of activities at the many interest points including the restaurants and shops.
There are multiple choices. Depending on the facilities you can go for the economical as well as the luxurious packages. Whichever option you opt for, know for sure, you and your partner would be definitely satisfied with the exhilarating experience there.
The site is amidst verdant nature. You would get total solitude. There are various trails where you can hike dotted by waterfalls. Besides ridge-top locations with modern facilities you would be enthralled by the hiking trails and many other attractions like the parks.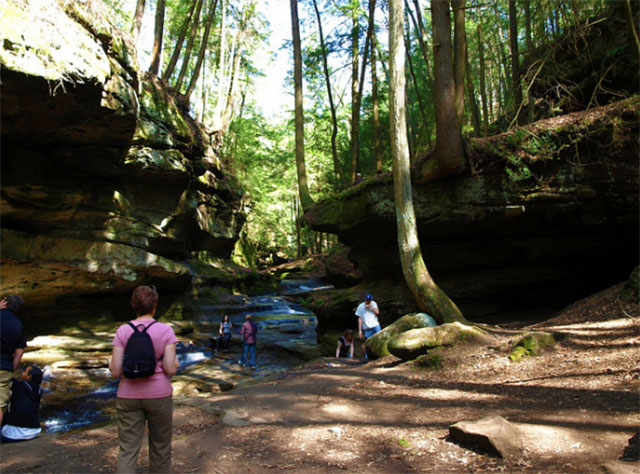 Ideal Time to visit Hocking Hills State Park
Visit Hocking Hills State Park, Laurelville (Ohio) during Spring – the best time. Some of the Parks offer conducted safaris to the world of nature. This is the time when you get longer day hours. The temperature is warmer. Autumn bids adieu as Spring makes nature brim with life. Wild flowers and buds rear their heads. Soothing voices of fauna and colorful flora entice you. Woodland birds sing hiding behind the green tinge. Melting snows translate into the roaring waterfalls in the parks nearby.
The Lodges
Enjoy your vacation in the many secure comfortable cabins – several in selected secluded spots. Several cabins have hot tubs on their decks overlooking the verdant surroundings.
Pets Regulation
House-trained and well-behaved pets are always welcome at most of the Hocking Hills parks.
There are numerous hiking trails, including several safe for pets, located throughout the state park. Some trails in Hocking Hills State Park include:
Old Man's Cave: 1 mile
Ash Cave Gorge: ¼ mile, wheelchair accessible
Ash Cave Rim: ½ mile
Cedar Falls: ½ mile
Rock House: 1 mile
Cantwell Cliffs: 1 mile
Conkle's Hollow: 1 mile
Conkle's Hollow Rim: 2½ miles
Buckeye Trail: Cedar Falls – Ash Cave: 3 miles, Old Man's Cave – Cedar Falls: 3 miles