Today's world is one of convenience and accessibility where international communication and travel is commonplace. Yet, whilst the majority of us are able to visit foreign corners of the world without hesitation, there are those who face a somewhat harder job.
Those with disabilities, particularly those with physical conditions which restrict movement and mobility, may find that travel plans are disrupted by their disability. Of course, for every story of restriction there is one of freedom and the following individuals have shown us that having a disability doesn't need to hold you back by travelling the world in their wheelchairs.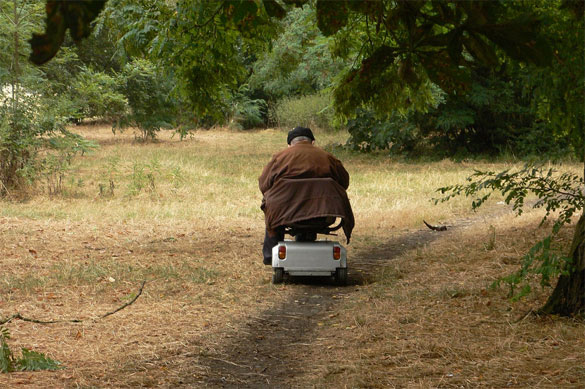 Photo Credit: Angus Stewart
Trevor Herdman: Spain
Setting his sights on a familiar destination for British holidays, Trevor Herdman's journey to the island of Lanzarote may not sound particularly special. What is unique is the fact that Trevor took his trip whilst in a wheelchair.
His post on the experience (found here) explains how even simple trips around home countries can be difficult for those who are wheelchair bound. Simple acts such as getting to the top floor of buildings or ascending the stairs at home can become problematic and routine trips to local shops can be difficult if there are insufficient facilities.
Trevor's decision to holiday abroad was therefore a bold one – but one which certainly paid off. After making the journey and overcoming the problems associated with boarding a flight, finding suitable transport in his destination and navigation around his accommodation he returned home and launched his own website designed specifically for disabled individuals looking for accommodation. The site (Abletogo) currently attracts more than 10,000 visitors each month with membership numbers exceeding 5,000.
Andy Campbell: World
If you're looking for an individual who proves that anyone can travel the world then Andy Campbell is definitely your man. Exploring the world by various modes of transport, Andy is determined to explore the world from his wheelchair – letting nothing stand in his way. This great YouTube clip summarising his adventure is as inspirational as it is spectacular.
Noel Webster: World
Whilst Adam Campbell's endeavour to travel the world in a wheelchair is spectacular – he is not entirely isolated in his quest. Noel Webster also took the world by storm from the comfort of his wheelchair – the difference? Noel was 84 years of age at the time.
In a touching story by his wife and travel companion Doreen, Noel's quest is explained from start to finish. With a major stroke leaving him reliant on a wheelchair in 1996, it would have been easy for any plans of holidaying to have been put on hold or abandoned entirely. Instead, the couple were boarding a flight to Los Angeles just 3 years later with Doreen writing the book Round the World in a Wheelchair (published 2010) on their experiences.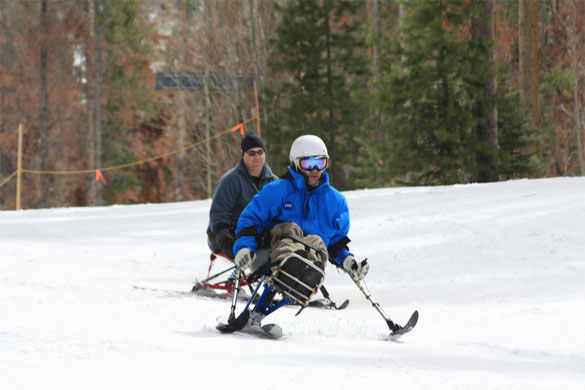 Photo Credit: Andrea Kennedy
Harvey Thulborn: California
At the other end of the age scale, 11 year old Harvey Thulborn is another inspirational individual with a thirst for travelling. Diagnosed with a complex muscle disorder at birth, Harvey has never known life outside a wheelchair and perhaps that is why he's never been held back. His mum Kylie has encouraged him to partake in as many sporting activities as possible – adapting exercises for him so that he can get involved – and the result is a story full of success and personal achievement.
According to a blog post on the family, Harvey and his family travelled from their home in Victoria to California last summer so that Harvey could show off his moves to the world's best wheelchair skaters. With such determination and perseverance in one so young, it is anyone's guess where Harvey's life will take him – but we're sure he won't let something as insignificant as travel difficulties get in his way.
As a nurse, Tracey loves reading and writing about people who don't let their disabilities stand in the way of their experiences.