There are plenty of reasons why a Garden Route game lodge, just like Gondwana Game Reserve, comes highly recommended. Apart from the great service and attractive accommodation options, it's all about location, animal diversity, scenery and the experience. If you have been deciding on the best game lodge to visit and spend your vacation at, here is a list of reasons why we recommend you visit a Garden Route game lodge.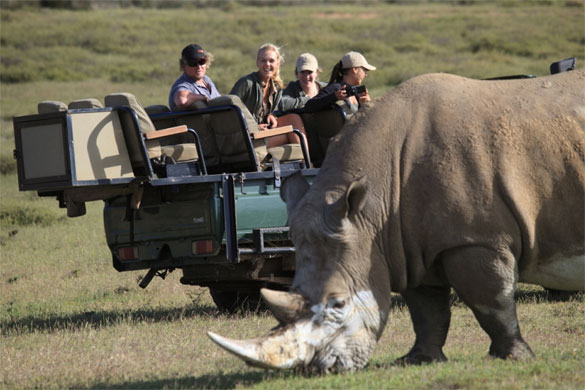 Photo Credit: Safari Partners
The Drive
Unlike travelling to remote game reserves, the journey to a Garden Route game lodge is less bumpy, as there are more tarred roads. Not only do you have a smoother ride to look forward to, but a very scenic one as well. This is because the Garden Route is set in the serene backdrops of a beautiful landscape sporting fynbos ecology along with an incredible coastline.
Award Winning Service
In 2012, Gondwana Game Reserve received acclaimed praise from the Sunday Times UK for being one of the hottest hotels in the world. It was the only hotel in Africa to receive this title, with much of it being due to its conservation efforts. The accommodation options were also said to be of the finest quality, offering the best view of the surrounding ecology and boasting world-class facilities.
The Weather
As a Garden Route game lodge, Gondwana has an excellent climate as a result of the warm air pressure that flows from the Indian Ocean. The area is also malaria free, making it very safe for adventure seekers who would like to tour every corner of this 11, 000 hectare expanse of landscape. The warm weather also means you don't need to wear heaps of clothing, which can make a walk or safari drive in the reserve less comfortable.
Proximity
For those who would like to experience the best of both worlds, Gondwana is close to beautiful golden beaches. Driving to Mossel Bay only takes about 28 minutes and, thereafter, you are free to lounge in the sun or partake in a variety of water sports.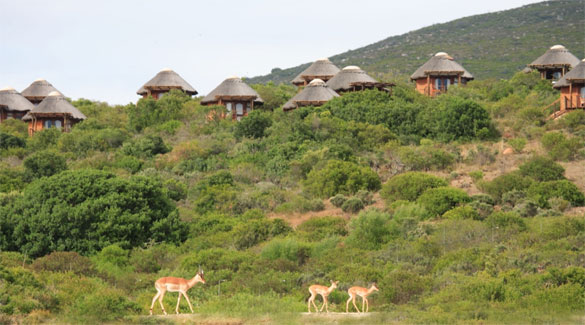 Photo Credit: Safari Partners
Nature and Wildlife
Home to fynbos, a form of vegetation that is endemic to the Western Cape, visitors can have a breath-taking experience of nature that is exclusive to areas such as a Garden route game lodge. This is not the only visually astounding feature that will arouse a visitor's senses, as Gondwana is also home to a variety of free roaming animals, including the much coveted big five. So, if you are wondering why you should take a trip to a Garden Route game lodge, you now have plenty of reasons to do so.
James wrote this article after doing research for a Garden Route Game Lodge