Alabama's Gulf Shores make for an ideal vacation and the long, sunny days, natural beauty, and abundance of fun activities make it one of the most desirable getaway locations in America. Here are some of the top things to do when taking a trip to the Gulf Shore.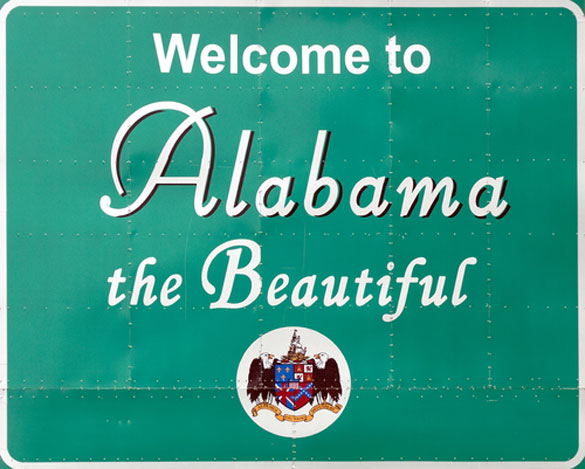 License: Image author owned
1. Battleship Memorial Park
This Mobile landmark is a great place to explore military history. From combat aircrafts to the stately USS Alabama and the magnificent submarine DRUM, visitors can spend hours learning about World War II and beyond. Visitors can wander the decks of the Alabama and tour the submarine, along with many other remarkable crafts.
2. Waterville USA
This water park is the perfect remedy for hot summer days and attractions are designed for guests of all ages, providing everything from mild to wild thrills. There's the Fun Depot, an area set aside just for tots, complete with rides and pools. Swimmers with a yearning for relaxation will love the Crystal Waters Lazy River, which is a third of a mile long and flows gently past tropical landscaping. Other attractions, like the Jet Stream, take guests on a thrilling adventure while the Flowrider lets everyone hang ten in a surf pool.
3. Weeks Bay National Estuarine Research Reserve
At the reserve, visitors get an up-close look at Alabama's natural beauty. This research and education institution includes interactive exhibits that are as informative as they are entertaining, with nature trails, an interpretive center with specimens, and picnic areas. Perhaps best of all are the boardwalk trails that allow people to wander among the almost 7,000 acres of protected habitat. This quiet retreat brings a whole new appreciation for the Alabama shore.
4. The Wharf at Orange Beach
For the traveler who craves non-stop action, the Wharf is the ideal destination, offering shopping, dining, movies and entertainment, all within easy reach. At the Amphitheater, patrons take in live concerts from world class performers and there's also a marina with dining options that include seafood, southern, Cajun, American, and Italian cuisines.
5. Dolphin Cruises
These fun and affordable excursions allow visitors to observe dolphin behavior up close in their native habitat. Most cruises last about 90 minutes and cost about as much as a movie ticket and passengers get to see dolphins swim, jump, and play alongside the vessels. Many tour companies provide cruise and meal packages for an especially memorable trip.
Alabama vacation rentals provide the kind of relaxing accommodation that's ideal for such an active vacation. With convenient locations, spacious layouts and full kitchens, rentals are the affordable and luxurious choice for a Gulf Shore vacation.
Jillian Johnson is a professional content marketing writer and blogger with a particular interest in writing about travel. To read more writing by Jillian, follow her @MissWritey.