The perfect holiday tour is not always an easy task, especially if you have high expectations and what you truly want is an ideal escape from your daily routine. Nonetheless, 2013 is a promising year in regards to party tours. Most holiday tours nowadays are quite dull and people often return from their trips more tired and bored than they were when they left.
The good news for people who like to party all night long is that now they have the opportunity to enjoy a more unusual holiday tour for 2013 – Pilgrimage Clubbing Tours brings holiday travel tours to new heights. Just consider the possibilities: New places, amazing people, great music and the most enticing parties in the best clubs you can think of!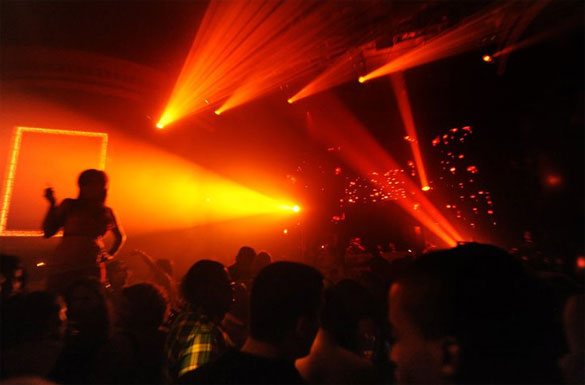 Photo Credit: Miami by Night
VIP Nightclub Tours
When a holiday tour is all about partying, Pilgrimage Clubbing Tours is one's Wizard of Oz. The company specializes in clubbing holidays and organizes entertainment travel to the best party destinations around the globe. Party tours are now a tangible reality, as new places and cultures are ready to be explored in a different manner than the all too dull classical tourist vacation.
Your perception about the perfect holiday will definitely change forever once you decide to embark on an epic party adventure that will bring you spiraling into the magical realms of endless parties. Do not even think that you will have to wait in line in order to get into an exclusive club. When your party holiday is organized by Pilgrimage, you can rest in the truth that VIP treatment is included for each clubbing experience.
The Best Imaginable Party Destinations
A holiday party is something that might happen once or twice while your away from home. On the other hand, a party holiday tour stands for permanent fun – night and day! Just imagine spending a fortnight partying in the most exquisite clubs of the United States.
Las Vegas, New York City, Miami and Los Angeles promise to deliver unique party experiences. Moreover, all internal flights are included in the tour package offered by Pilgrimage Clubbing Tours, as are limousine transfers and exquisite accommodation. Let your senses fly loose in America's finest clubs and enjoy the experience of a lifetime.
In addition to that, there is a magical place that Pilgrimage refers to as the "Clubbing Kingdom" and, indeed it is: Spain! The very best clubs in Madrid, Barcelona and the world's most renowned party island – Ibiza – will make sure that your 2013 holiday tour is something you will keep in mind for many years to come.
Pilgrimage's party tours in Spain are meant for people who want to have the best possible time – day and night. Is the sun already shining? Let it shine bright, as daily party activities, such as beach, pool and boat parties will keep you in a perpetual state of bliss.
To sum it all up, Pilgrimage Clubbing Tours makes party tours the ideal way to spend your 2013 holidays. Do not settle for the usual tourist trip when you can enjoy amazing experiences in America's and Spain's finest clubs.
Lisa works for Pilgrimage Clubbing Tours, a travel operator specialising in party tours in the USA and Spain.