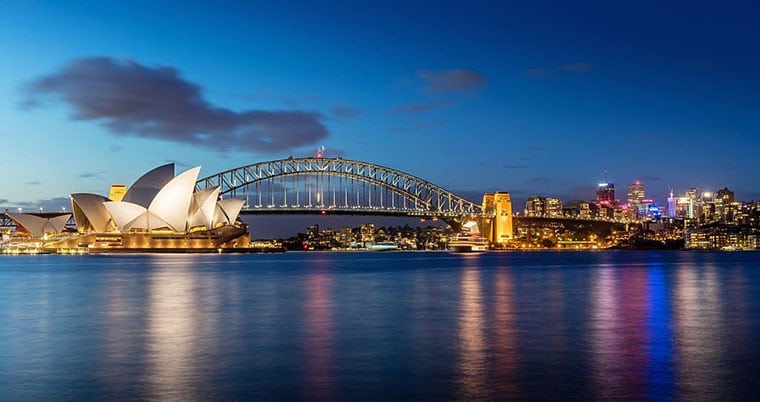 Emigrating to Australia: You've decided to leave the UK behind and make a life for yourself in Australia. You're not alone. According to the latest statistics, there are now 1.19 million British expatriates now making their home in this fascinating continent. So now it's your turn, you've made the hard decision to leave family and friends behind. It's an exciting time but it's not all going to be plain sailing.
Sorting Out Your Paper Work
Before you can make Australia your home you'll need to apply for a Visa. This can be a long drawn-out process without any guarantees, therefore it's important to make your application sooner rather than later. You have the choice of applying by post or online, the latter being the most convenient as you're able to track the process of your application via the Internet. You will need a scanner to make copies of any supporting documents which can then be uploaded and included in with your application.
There are many different types of visas to apply for such as a working visa and residency visa. The residency visa is difficult to obtain. That doesn't mean it's impossible but you will need to read the set rules for the visa you're applying for and ensure you're:
Within the age limit
Are able to speak English to the set level
Are healthy and don't have a criminal record
Score the amount of points required
It will be of use to you if you are able to show you have a skill that is in shortage in Australia and hold qualifications that are recognised.
Money Money Money!
You're going to need a decent amount of money behind you in order to make the move. You may require a set level of savings before you leave the UK depending on the visa you're using. If you plan on retiring in Australia it's vital that you're aware that UK state pensions are not transferable and there are often restrictions in place for personal pension funds.
Set up a bank account in Australia before you leave but keep your UK accounts up and running, just cancel any direct debits you have! By applying beforehand you'll be able to deal with any issues in plenty of tune before your arrival.
Take Out Health Insurance in Australia
You might be covered temporarily by Medicare which is basically the Australian version of the NHS here in the UK. You are highly recommended to look into the cover by contacting the Australian Embassy, especially if you have any health issues. Eventually you will need health insurance but it's a good idea to get this set up as soon as you arrive.
Moving Your Whole Life
You'll want to take over a lot of your belongings to set up your new home. It's better to be quite strict with yourself when it comes to deciding what to take. Travel light on the flight; pack as if you were going on holiday to avoid the excessive baggage fees at the check in. Shipping to Australia is more economical and you'll be able to send all the must have belongings in one go. Everything you leave behind can be stored with friends and family or sold for some extra funding for your new adventure.
Catherine is a travel and culture blogger based in the UK. She is currently compiling writing for her own travel blog to launch in early 2014. Hope you find the above article "Emigrating To Australia" helpful.