Caravan Vacations UK: Brighton is a hub of culture, the arts, and British summertime all year round – regardless of the weather! It is most famous in recent years for the "Pride" festival, greatly supported by the large gay community, and was dubbed one of the top 10 most popular holiday destinations in the world by 'Pink Paper'. With beautifully quirky and kitsch cafes, boutiques, hotels, spas, and stunning architecture on your doorstep.
Caravanning
Even if your caravan vacation is nothing more than a tasting tour, your trip to Brighton will be filled with fabulous finds. With all these fun activities to enjoy, you need a relaxing place to park yourself after a long day:
Blackberry Wood – Situated only 25 minutes from the Brighton seafront, this campground provides you with a relaxing and beautiful place to stay while you explore surrounding areas. A tent-pitch only site, if you fancy something unusual there is a refurbished London Bus and even a Royal Navy Helicopter known as the 'Helicopter'. It provides hot showers, wood or coal for campfires and much more to ensure that your stay in Brighton is the best it can be.
The Campsite owner is friendly and accommodating, providing maps with walking paths and recommended pubs marked.
Streat Lane, Streat
Nr Ditchling, Sussex BN6 8RS
01273 890 035
Blacklands Farm –This campsite is suitable for caravanners, motorhomes, campers, and even glampers (who desire to have both nature and electric on tap)! Surrounded by meadows and lakes stocked for fishing with a play area in the center for peace of mind, the campsite owners can also provide you with a list of local attractions nearby. As well as being near the National Park, there is wonderful cycling and walking route known as the South Downs link, running from Guilford to Shoreham beach.
The nearest town is Henfield, a 2mile walk or cycle. The campsite has its own shop, however, for more choice, Henfield is worth the trip. There is also a post office, restaurants and pubs. Brighton is a 12mile cycle away or a short 20-minute drive.
Wheatsheaf Road, Henfield
Brighton, West Sussex BN5 9AT
01273 493528
The Caravan Club – By far the closest and largest campsite in the Brighton area, just 2miles from the UK holiday capital, it is easier to cycle or walk into town as parking in the city can be a pain. There is a Promenade for easy walking access, or for those who would rather not walk it is just a short bus journey away from the campsite. For the family, there is a large recreational area next to the site where children can play to their hearts' content.
The nearest place on your journey into Brighton for a drink or bite to eat is Mac's Greasy Spoon, a modest little cafe just around the corner before you reach the promenade.
East Brighton Park, Brighton
East Sussex BN2 5TS
The Secret Campsite – Best rated 'tent-only' campsite by people who have stayed there. 5miles north of Lewes, this picturesque little campground is surrounded by woodland and the nearest farm shop is just a 5-minute walk away. Campfires are encouraged, for a taste of real camping! Children can roam free and there are many walks and cycle routes from the site into the South Downs National Park.
There are many wonderful pubs to visit as well as the town of Lewes, with its own Castle and on-site museum. One of the popular seasons to visit is Autumn:
"Oktoberfest is a celebration of food and drink in the Lewes area, with various events hosted at locations including pubs, restaurants, cafes, and campsites in and around the town of Lewes in East Sussex. Last year's festival was opened by TV celebrity Olly Smith, and we hosted a Campfire feast at The Secret Campsite in late September."
Brickyard Farm, Town Littleworth
Barcombe, Lewes
East Sussex BN8 4TD
The beautiful Brighton: Things to see and do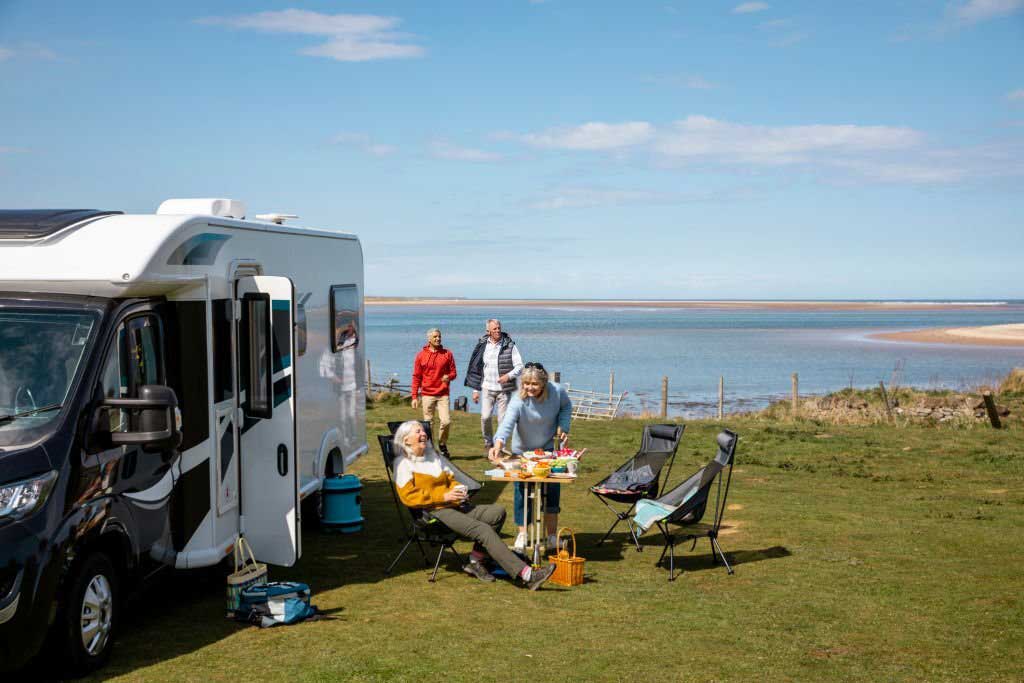 Open top bus tours – Possibly the best way to combine getting to all the must-see places during the day and hearing all the tourism information whilst you do so. The tickets are valid for 24 hours and the bus runs on a 'hop on – hop off' basis, allowing you to visit some of the wondrous sights and attractions on your venture.
Tours commence from the Pier at bus station (N), stopping at all the main points of interest including the Sea life Centre, Brighton Station, Shopping areas including North Laine and the Lanes, the Royal Pavilion and Brighton Marina. Timetables, tour dates and maps can be printed from the website and tickets can be purchased from the Visitors Centre or at the bus itself.
Brighton Sea Life Centre – This is a must-see for anyone who is even vaguely interested in what magic is hidden beneath the water's surface. With online discounts on some tickets at almost 50%, it is also cheaper than ever to book this into your itinerary. There is nothing more captivating than being inches from some of the most magnificent, elegant or even strange looking creatures of the deep. 2013 will also welcome the 'Turtle Fest', from the 13th May – 2nd June. "Hear special turtle talks and join in a range of turtle-related fun events for all the family." The 14th October – 3rd November will be shedding light on the mysterious lives of the predators of the sea in 'Shark Weeks'. For such a mighty creature, some of us know very little about them, these weeks will remove some of the stigma "With talks, feeding demos, kid's activities and lots more." Sharks will become your new best friends.
The Royal Pavilion – One of the most majestic and stunning buildings you will ever see in the UK, Designed by John Nash, gives this building an exotic mystery – as though you had stepped over oceans to visit the Raj. Encapsulated in gardens, designed too by Nash, which have a relaxed winding pattern and beautifully designed seasonal blooming: From flowering almond trees, quince, snowdrops, wild daffodils and winter hellebores in early spring, through to lilacs, tulips, lilies and peonies and then to 15 different rose varieties, hollyhocks, foxgloves and sweet Williams in summer, then in early autumn we experience strawberry trees, hydrangeas, fuchsia, chrysanthemums, asters and sunflowers. These are but few of the glorious plants that bloom throughout the seasons.
The interior is a world away from the rest of Brighton, with furnishings and stunning paintwork inspired by the majesty of ancient China and India combined, with inspiration from 'Mughal' and 'Islamic' architecture. Once the Royal Pavilion was sold into civic ownership by Brighton and Hove, it began the surge of tourism with over 400,000 people visiting each year.
The Pottery Cafe – Perfect for a cold, rainy day…or even to end a wonderfully sunny and eventful visit. Preserve treasured moments and memories of your stay with beautifully hand-painted pottery. Perfect for all; families, couples, hen do's and group events alike!
Many events and festivals will be taking place over the coming months that are well worth planning your visit around. There is an occasion for everyone, the most popular being the Chocolate Festival, Brighton's Food Festival, the Brighton Festival 2013, the Comedy Festival and even the London-Brighton Classic Car Run.
For more detailed information on all that there is to see and do in Brighton, visit the Visit Brighton page.
Sandra Hamilton writes for lifesure for their static caravan insurance. Sandra has had many years experience of blogging on a wide range of topics including park homes, static caravans, and motor homes. Hope you love reading "Caravan Vacations UK: Brighton Stop". Share your view in the comment section below.