Although the attractions of an English seaside holiday fell out of favour with the arrival of package tours, since the recession, the traditional British holiday has enjoyed a renaissance.
Cornwall and Dorset might be many people's first choice of a UK holiday destination, but the truth is that the North East coast is a beautiful part of Britain offering a heritage coastline, historic buildings, and a diverse array of attractions.  And as Britain's first ever seaside resort, Scarborough is all about having a great seaside holiday. So read on, for a brief guide to the 5 best attractions in and around Scarborough.
Scarborough Sea Life and Marine Sanctuary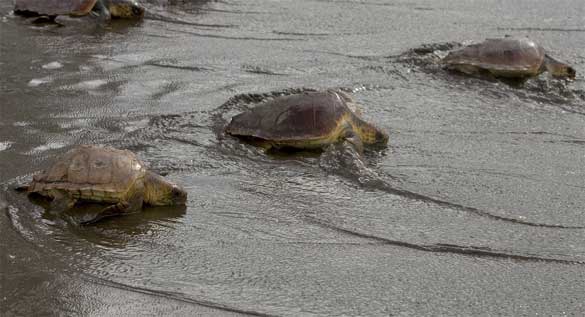 Photo Credit: SEA LIFE®
As a sanctuary for rare and endangered marine life and mammals, the Scarborough Sea Life Sanctuary is one of the top marine attractions in the UK. Observe little known creatures such as giant Japanese spider crabs, lionfish, moray eels and clownfish, as well as better known marine life such as basking sharks, jellyfish and seahorses. The sanctuary is also home to rescued grey seals, loggerhead turtles, and Asian Sea Otters. In addition there are over 30 displays, an impressive underwater tunnel, and a touch-pool to get up close and personal with the animals and fish.
Scarborough Castle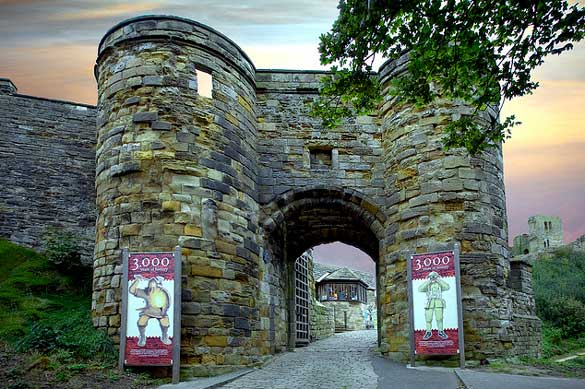 Photo Credit: Alan
Sitting atop a cliff, surrounded by the sea on three sides, Scarborough Castle is an imposing medieval fortress with a 2,500 year old history. Built as a royal stronghold, the castle has seen its fair share of bloody battles over the centuries, and remains one of the most impressive historic settlements in the North. Recently developed by English Heritage into a tourist attraction, the castle also houses The Master Gunner's house, a beautiful 18th century building now converted into a small museum.
Whitby Abbey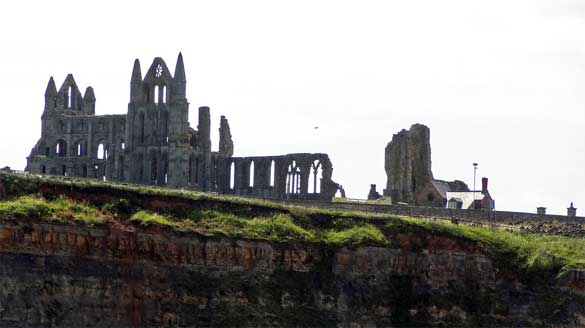 Photo Credit: Jim Brodie Flickr
Named as Britain's most romantic ruin, Whitby Abbey is a dramatic gothic ruin set high on a cliff around 15 miles from Scarborough. It provided the idea for Bram Stoker's gothic masterpiece, 'Dracula', and it's not hard to see how he drew such ghoulish inspiration from the abbey. Now managed by English Heritage, the visitor centre explains the life of the monks who once lived there, and provides stunning views across the market town of Whitby.
Military Adventure Park
Ever fancied driving a tank? Well now you can. The Military Adventure Park in the heart of Scarborough caters for all ages, and provides one of the few rare tank driving opportunities in Britain! Pilot a half-ton tank around a specially designed off road track, hone your shooting on an M16 paintball range, or test your military mettle on an assault course.
Staying in Scarborough

Photo Credit: weshallmeetonthebe…
Whether you're staying for a holiday, or just passing through, there are no shortage of excellent guest houses and hotels in Scarborough. Many provide arresting sea views from cliff top locations, or are set in areas of outstanding natural beauty. There is a good choice, ranging from grand luxury and boutique hotels, to accredited B&B's and budget seaside family accommodation.
Rob Rudd loves to write about a wide range of subjects from gardening to travel.