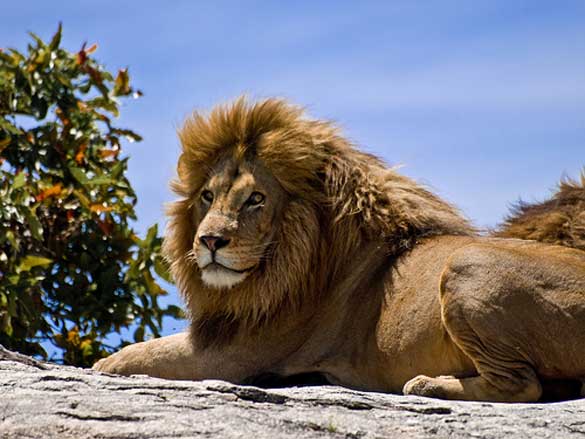 License: Creative Commons image source
A Round The World (RTW) trip presents the opportunity for travellers to truly explore our planet. Destinations that are too far flung for a weekend getaway or typical summer vacation are well within reach for those embarking on a round the world adventure. From ancient ruins to breath taking natural wonders, a successful trip around the world should highlight an assorted mix of the globe's best spots. When planning for a RTW trip, be sure to include these essential destinations:
Machu Picchu, Peru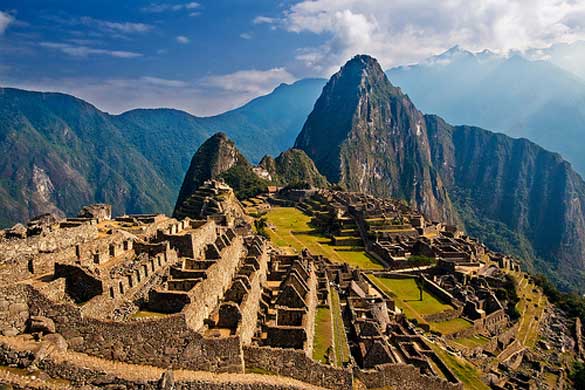 License: Creative Commons image source
Located in the mountains of Peru, Machu Picchu is the country's most important pre-Columbian site, and is sometimes referred to as the "City of the Incas". It was constructed in the 1400s and remained largely unknown to the outside world until just over 100 years ago. At nearly 8,000 feet above sea level, Machu Picchu is perched high enough to mingle with the clouds and yield stunning views of the surrounding mountains. The site itself contains the ruins of a magnificent Inca city and is in the process of being restored to better display its former glory.
Mount Everest, Nepal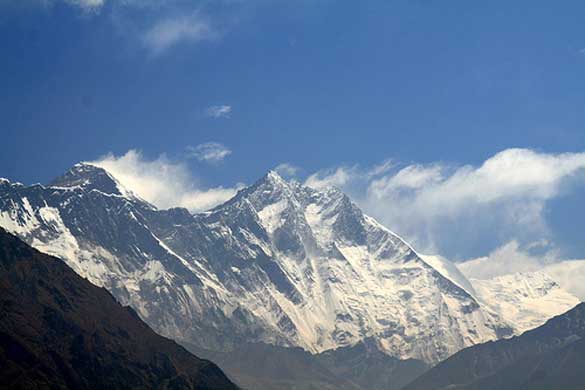 License: Creative Commons image source
Few people are fit (and brave) enough to scale this mighty mountain, but treks to the base camp or just around the mountain are possible if you're in good physical shape. The safest way to reach base camp is with a tour group. Most are based in Kathmandu. After a flight to Lukla, the trek takes approximately 10 days, weather permitting. Along the way, you'll have Everest in full view and also trek through magnificent rhododendron forests and other breath taking natural landscapes.
Beijing, China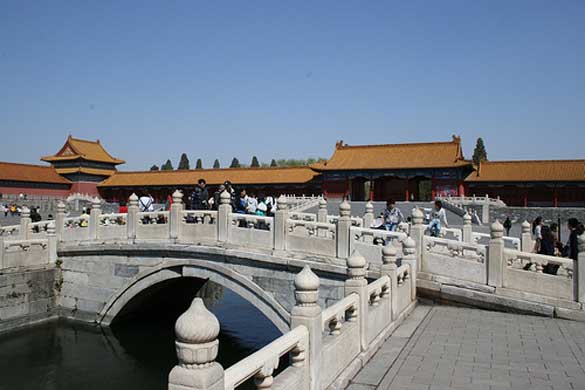 License: Creative Commons image source
The capital of the most populous country in the world is definitely a place worth visiting. China is in the midst of an industrial revolution that will undoubtedly be looked upon in retrospect as a momentous occasion in world history. This amazing city features everything from futuristic skyscrapers to the 500+ year old Forbidden City, as well as Tiananmen Square and portions of the Great Wall of China.
The Great Barrier Reef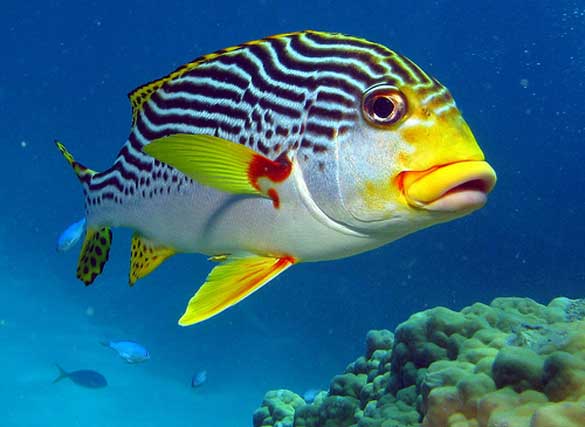 License: Creative Commons image source
A wonder of the natural world, the Great Barrier Reef is a haven for over 6,000 species of flora and fauna. Scuba diving in this amazing underwater habitat is an experience of a lifetime and gives you the opportunity to view the reef's majesty first hand. There are countless tours that can take you to view the reef, with the tropical Australian city of Cairns acting as a popular home base for both reef tourists and tour companies. To get closer to the action, choose to stay at the Whitsunday Islands, which are a stone's throw away from the reef.
Moscow, Russia

License: Creative Commons image source
Home to more billionaires than anywhere else on Earth, Moscow is an intriguing capital city with striking architecture and a very unique personality. The colourful onion domes of St. Basil's Cathedral and the Red Square are both highlights, but there are plenty of other things to explore in this extraordinary city. Even if you're not up to mingling with Russia's new rich, there's a long list of cultural attractions, accessible nightclubs and trendy cafes here to enjoy.
Bora Bora, French Polynesia

License: Creative Commons image source
A true pearl of the Pacific, Bora Bora is a remote volcanic atoll and true island paradise. Protected by a circular reef, the atoll features a warm, crystal blue lagoon that laps up against an unspoilt green landscape. At over 2,000 miles away from Hawaii, Bora Bora and the rest of French Polynesia could not feel more isolated from the rest of the world. Despite that fact, flights from major cities like Los Angeles and Osaka operate on a regular basis to the area.
The Great Pyramid of Giza, Egypt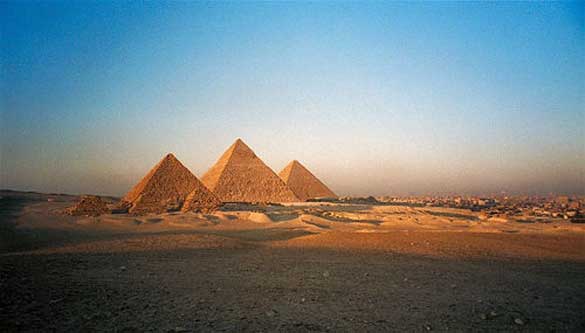 License: Creative Commons image source
Sitting on the outskirts of Cairo, the Great Pyramid of Giza stands as a testament to the ancient Egyptian civilization. Construction began on the immense structure over 4,500 years ago, and it is the only wonder of the ancient world to remain intact. The entire Giza complex contains several lesser pyramids as well as the Sphinx and several cemeteries. The Great Pyramid is a bucket list destination that everyone should endeavour to see at least once in their lifetime.
This post is brought to you by keen traveller Paul McKenzie. Paul enjoys travelling and eating out, he works at Round The World Experts, the UK's one stop shop for round the world flights.