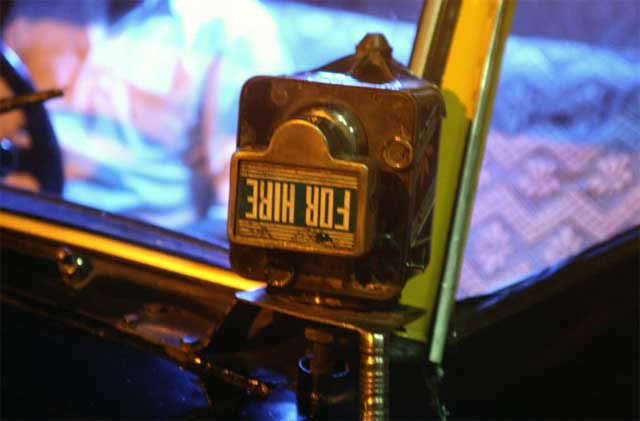 Photo Credit Rohit Markande
Taxis Abroad: A Quick Step By Step Guide
It is always fun to experience a foreign country, with wonderful things to see and do, and a different culture to be part of for a short time. However, when in a new place, come things can be a little confusing. In this regard, using taxis is up there, though they are a necessity for many people. Here is a quick step by step guide to using them safely.
Research: As well as reading travel guides, it is worth reading up on how taxis work in your chosen destination. This varies considerably in each country and, further than this, from city to city in each country. Look for how they should be hired; is it a question of flagging down or pre-booking?
Airport registered taxis: Most major airports will these days use controlled services for their passenger's onward travel. This is not always the most affordable, but should ensure things get off to a good start. Look for information about booking or directions to the rank as appropriate.
Hotel recommendations: Most hotels will be able to recommend a taxi to use, and could charge directly to your room to make things easier. However, all will be able to supply contact details in order they can be booked ahead of time instead off waiting outside and flagging one down.
Flagging Down a Cab
Flagging taxis down: Getting a car directly from the street is good fun, but extra caution is needed, so having an idea of how much the trip should cost beforehand is good. Many will use a meter for the price, but even when this is the case, it is good to negotiate a price before hand; most will be open to this.
When getting into the car, sitting in the back of the vehicle, directly behind the driver is usually the best option, allowing you a certain amount of control and comfort. Most drivers are fine of course, but some will regrettably be interested in stealing from unsuspecting tourists. Staying alert is important for this reason, whilst two door cars should be avoided at all costs!
Thanking and tipping: Talking to your driver is always a good thing if possible, whilst thanking them for their service at the end of the trip is also good. A tip is good should the service warrant it, whilst asking for a business card if you are particularly happy with them will be a great way to book them again.
The main thing to remember wherever you may be traveling is that lots of taxi drivers all over the world often try to exploit travellers who are in unfamiliar territory, and often are unfamiliar with the local currency and pricing. If you do a little research before you go then you should have a guideline price for your destination. Just remember to negotiate the price before the journey, rather than when you have been delivered to your destination.
In our experience, even though many taxi drivers in foreign countries may try to exploit unwary travellers, if you are prepared then they will negotiate a sensible rate with you.
Mark Allen is the owner of the airport taxi company. With years of experience running a quality taxi service to and from Hertfordshire and UK Airports. He has heard many horror stories about travellers using taxis abroad so offers these travelling tips to help you save money and get the best taxi deals whereever you may be traveling.