Photo Credit: Worldwide Finance
Are you going on holiday this year – if so where are you going?  Let's hope that it is somewhere warm and sunny as the long term weather forecast for Britain is not looking very good (as per usual); it seems that we are in for yet another cold and wet summer. However, when you are planning your holiday one thing that you should also look at is exchange rates for whether it is because of quantitative easing or some other cause sterling has been having a rough passage on international currency markets over the last year and is between four and five percent down on both the Euro and the US dollar.
Four or five percent might not sound like a lot, but it affects both your overseas holiday costs as well as how much your spending money is worth. As many countries set their exchange rates on the US dollar or the Euro, a strong dollar means that Caribbean countries, as well as regions such as the Indian Ocean and South East Asia, are significantly more expensive, and a strong Euro has a similar effect on many East European countries.
If your household budgets are already suffering due to the poor state of the UK economy, then the last thing you want is for the price of your holiday to go up too. However there are some ways of reducing the pain and one of these is to select destinations with favourable exchange rates.
South Africa is one of them. The exchange rate of the South African rand is sixteen percent lower than just a year ago, which means that your pound is 16% more favourable. The Japanese yen is also ten percent cheaper than last year as is the Argentine peso. A holiday in Egypt will cost on average six and a half percentage less than it did in 2012.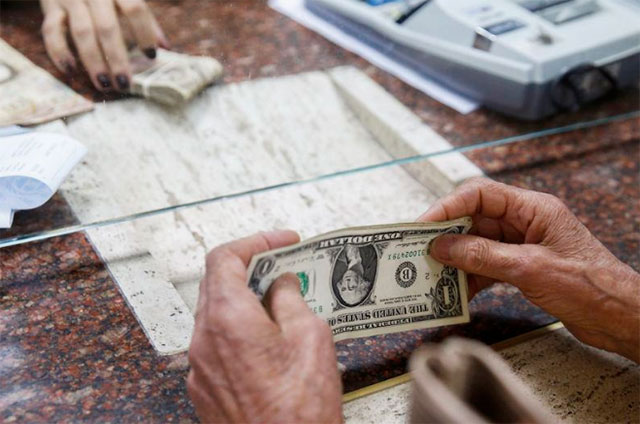 Photo Credit : Worldwide Finance
There are also some places to avoid, and in particular Scandinavian destinations. Already a very expensive place, Sweden is now much more so and is around 10% more expensive than in 2012. Norway is not quite so bad, but it is up by around 4%. Iceland, a popular holiday destination, is 5% more expensive. Although the Thai baht is more expensive now, the country remains a very cheap place to visit.
Although exchange rates are important, there are many other ways to reduce your holiday costs too. For instance many people collect credit card Avios points through the year and then exchange them for cheap flights come the holiday season. There are many online reward schemes that you can join in order to reduce the cost of your holiday, for instance you can take part in online surveys and get paid in Avios for doing so.
By choosing your destination with care, and tasking advantage of the many offers that are around, you can still enjoy a holiday abroad without breaking the bank. So what are you waiting for – start collection Avios points on your everyday purchases today!
This is a guest post by Claire Chat a new Londoner, travel passionate and animal lover. She blogs about Pets and Travelling in Europe. If you want Claire to write you specific content, you can find email her here or contact her on Twitter (Claire_Chat).