Introduction
Are you heading down to Port Canaveral? It's a wonderful location with plenty to do in the area. After you learn about the local attractions and events, surely, you are going to want to visit Port Canaveral. Not to mention, Cape Canaveral is an excellent destination for travelers with kids or family; there is something to do for everyone.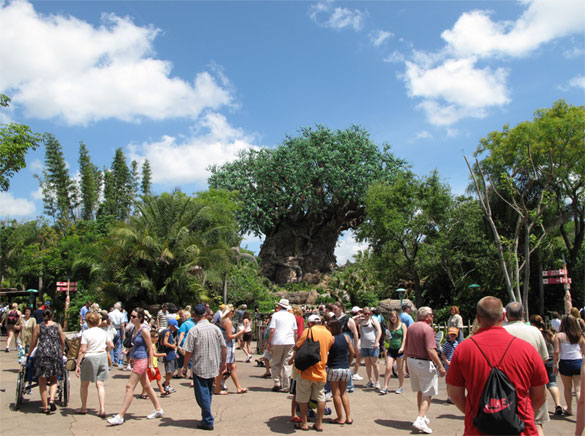 Photo Credit: EverEvolvingPrimate
Kennedy Space Center
Ever watched a movie about a space shuttle launch? Kennedy Space Center is located minutes from Port Canaveral. Tourists and travelers from around the world come to see the launch site, even take a tour. At Kennedy Space center, you will get to experience various simulators and events. The simulators are based off of the exact ones that were used to train astronauts, like the people who went to the moon. In other words, you will get your own personal dose of what it is like to be an astronaut. The kids can enjoy playing with the simulators, massive wildlife preserve and tour of the launch facilities. Of course, the facilities will not be active during touring and visitation, so your children are safe in our hands. Bring the family to this historic space center. You can't beat fun education.
Luxury Life
Perhaps, you aren't into the whole space center and science themes; in that case, you have access to wonderful commercial outlets at the Port Canaveral shopping district, which has anything you could want. Luxury cruise liners might be floating cities, which often depart from the area carrying passengers to exotic places. A fantastic way to spend all of that hard-earned vacation time.
Thrilling Activities
You might not be the science enthusiast nor lead the life of luxury; however, don't think Port Canaveral has nothing to offer you. In fact, Port Canaveral is full of things to do when it comes to extreme sports. Ron Jon Surf Shop is a destination for high quality surf boards. You may be a first timer or a seasoned professional; it doesn't matter. Ron Jon Surf Shop will get the starter on their feet. For seasoned surfers, there is no shortage of waves around Port Canaveral. After all, Florida is one of the top surfer destinations in the world.
Conclusion
As you can see, Port Canaveral has an assortment of interesting activities, which can apply to anyone. Bring your family, kick your feet up and relax in the beautiful port city. You will be bringing back the story of a lifetime.
This post was written by Thomas Jay, blogger for Sunshine Limousine & Service Inc.; an industry leading Orlando limousine service.