Many people travel to Denver to hit the slopes during various vacation periods throughout the year. There are many resorts in the Rocky Mountains, with some famous resorts including Vail, Breckenridge and Winter Park. There are, however, some other ski resorts that are insanely popular among locals, yet are not well known to the rest of the United States.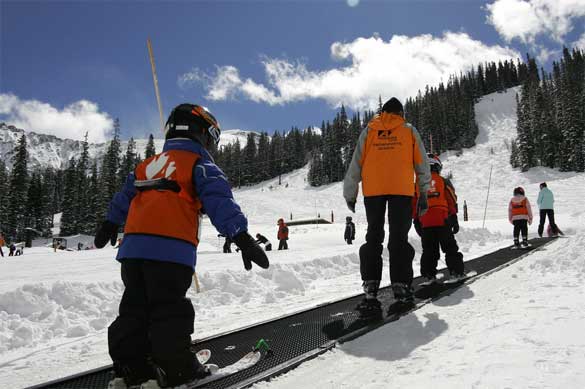 Photo Credit: Visit Colorado
Arapahoe Basin – This popular resort is known for having the longest season in the area. Being around 13,000 feet, Arapahoe Basin can maintain snow long, so their lifts are open from October to June. There is also some great terrain, with the Montezuma Bowl offering some of the most intense runs in the region. It is also only around an hour from Denver, so the commute is not as bad as other resorts deeper in the mountains.
Wolf Creek – Many claim to have never heard of Wolf Creek, but they should. This is the mountain in the snow report that has 80 inches more than everyone else. It is located a lot farther from Denver than other resorts, but there is no ski traffic and hardly any lift lines. Year after year it gets a lot more snow, because of its southern location. It seems to be located in some special path that catches all of the snowfall in the region.
Crested Butte – With over 1,000 skiable acres, this off the beaten path has a lot to offer visitors. It is farther away from Denver than other resorts, but offers less lift lines and less traffic. Patrons enjoy first class amenities and great terrain whether they are experts or just learning.
Eldora Mountain Resort – Another resort off the typical resort path is Eldora. Located around 20 miles west of Boulder, it is very close to Denver and still offers a lot to visitors. Prices at this resort are also less than most of the big name resorts. Eldora prides itself on offering an alternative to locals or visitors who want to avoid the I-70 madness and want to get home at a decent time after spending a day at the mountain.
Ski Cooper – Located south of I-70, Ski Cooper has some of the lowest lift ticket prices in the state of Colorado. Cooper is not a small hill either; it is a full sized resort with tons of trails and has a lot to offer visitors. It is one of the best kept secrets in the region.
These are just a few resorts that are not that well known in Colorado. They have a lot to offer, and are great alternatives for those who want to avoid the I-70 traffic and want a more secluded experience.
Kamiel Moore writes for we buy ugly houses Denver, a real estate franchise in Colorado.