The New England coast is famous for its beach side resort towns and quaint villages.  Depending on what you and your significant other are looking for, there is something for everyone.  You can relax in a luxury hotel in Watch Hill, check into an intimate bed and breakfast on Plum Island, or check out Cape Cod vacation rentals for a little privacy on the beachfront.
Cape Cod, Massachusetts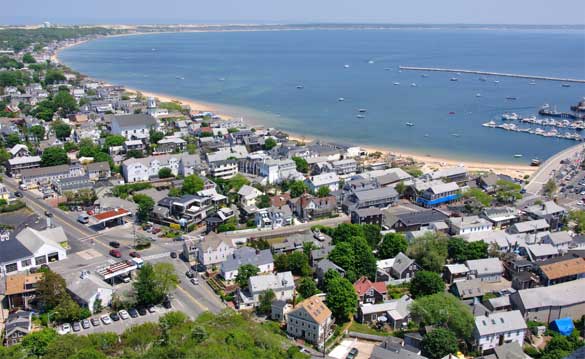 Provincetown, Cape Cod – Photo by Jeff Howick
Provincetown, on the very tip of the Cape Cod peninsula, is a picturesque town famously known for its gay-friendly community. Provincetown actually boasts of having one the highest concentrations of same-sex couple households of any zip code in the country. John Waters also apparently owns a summer residence here.  Maybe you can be his neighbor for a week if you score one of the many great Cape Cod vacation rentals in the area.
Provincetown is home to Fantasia Fair, the longest running annual transgender conference in the world.  The week-long conference and social affair has been going on every October since 1975.  There are daily workshops, speakers, and other events celebrating gender diversity. For couples, there is also a major focus on strengthening transgender relationships.  You even get a discount if you and your partner register together!
Watch Hill, Rhode Island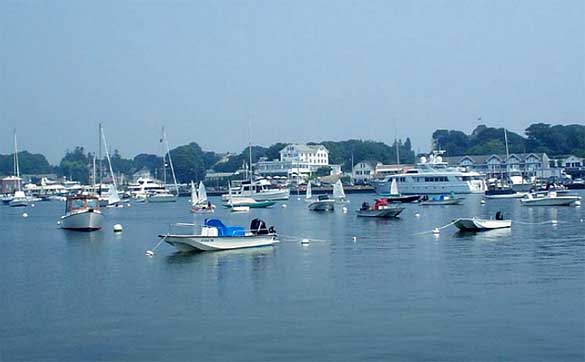 Photo by Midge Frazel
Avoid the crowds and commercialism of Newport and visit Rhode Island's lesser known beach getaway.  Watch Hill is a small coastal village located in the heart of a picturesque peninsula.  It's just a 2 hour drive from Boston or a 3 hour drive from New York City, but it brings you completely out of all the hustle and bustle.  You can lounge on it's beautiful beaches or watch the boats at the harbor.  Some of the town's main attractions are its rows of 19th century mansions, the old Historic District, and the oldest continually operated carousel in the country – The Flying Horse Carousel.  The fine dining and luxury oceanfront hotels are a recipe for a relaxing getaway.
Newburyport, Massachusetts and Plum Island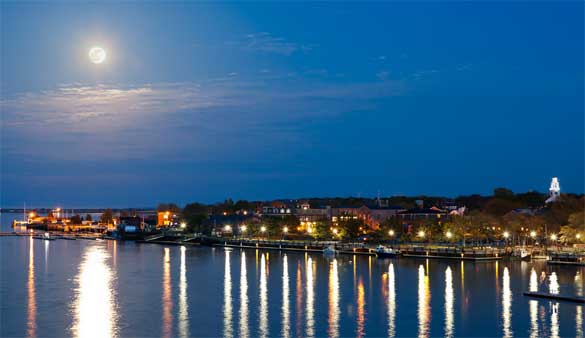 Photo by Stanton Champion
Take your significant other to this scenic and historic waterfront town during one of their festivals for a lively vacation.
Spring Fest kicks off the summer every Memorial Day Weekend and fills the downtown Market Square with live music, art, crafts, and plenty of great food.
The annual Yankee Homecoming hosts over 200 events throughout this eight-day, town-wide festival.  Began in 1957 to spurn economic growth and hometown pride, Yankee Homecoming traditionally invites natives to return home for a week of frivolity.  There are concerts every night, parades, races, all kinds of tournaments, a night of fireworks, a huge Brewfest for beer lovers, and much more.  The festival usually happens between the last few days of July and the first few days of August.
If you want a little more peace and quiet, you can zip over to Plum Island just outside the town to enjoy their expansive sand dunes, famous bird watching, and quaint bed and breakfasts.
Obviously, New England has a wide range of options for a romantic getaway.  You can get away from it all in a small little seaside village, jump into the festivities of a historic seaport, or bask in the comfort of being surrounded by friendly people (and maybe get a glimpse of John Waters).  These are just a few of the many options available for couples looking to spend some time together away from it all.
John Shelton is an avid traveler and enjoys writing about his latest destination adventures.