Having the chance to visit Cornwall is always a pleasure. Whether you are visiting with your entire family, your partner or just on your own, there is no end to the number of fun activities you can try, attractions you can visit and charming scenic spots you will want to explore. In order to make the most of your trip, be sure to bring along the following items on your holiday to Cornwall.
Cornwall Council's headquarters in Truro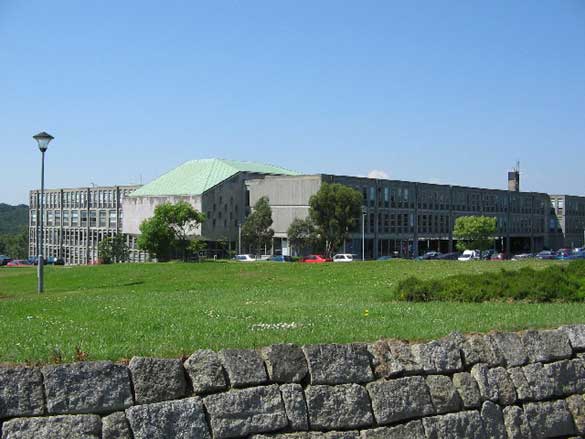 Image Source Wikipedia
A Camera to Capture the Scenery
This might seem obvious, but a number of travelers forget to bring along their camera when visiting Cornwall. This part of England has a reputation for being particularly scenic, and it is certainly well-deserved. From the beautiful beaches and coastal cliffs to the charming high streets and attractions like the Eden Project, a camera is a necessity. If you are unsure about bringing along your camera when there is a chance of rain, there is a way to keep your camera safe and still get pictures of the day. Simply keep your camera in a disposable zippered plastic storage bag. It will prevent any moisture from getting into the camera if some unexpected rain pops up while you are outside.
Comfortable Shoes For Long Walks
One of the top reasons to visit Cornwall is for the chance to get outdoors and enjoy some beautiful walks in the stunning scenery. From coastal paths to woodland adventures, Cornwall really does have it all. There are walks suitable for beginners who just want to spend an hour or two on their feet, and there are also much more challenging walks where you can really push your physical limits and see a lot of the area in one day. Either way, you will have a much better time if you have a pair of comfortable walking shoes as well as some socks that won't give you blisters.
Swimming Gear and Towels
Cornwall has a remarkable coastline, and there are dozens of beaches where you can relax on the sand or even head for a quick dip into the refreshing sea. If the sun pops out, you will definitely want to be prepared with swimming outfits and towels. Even if you don't plan on jumping into the water, having a towel is perfect for an impromptu picnic on the sand or a place to watch the sun set over the horizon in the evening.
Sunglasses and Waterproof Jackets
The climate in Cornwall is generally warmer than in much of England, but it can still be unpredictable at times. To be prepared for rain or shine, bring along both sunglasses and a waterproof jacket. There is plenty of sun throughout the year in Cornwall, which means that either sunglasses or a fitted cap or visor is suggested. Similarly, a waterproof jacket can be handy for the occasional rain-shower.
When packing for a holiday to Cornwall, don't forget about your hobbies. If your kids love making sandcastles, bring along a bucket and a spade. If you plan to relax and read during your holiday, bring along a few of your favorite novels and make the most of the trip.
Abi has one passion and that is travelling the world. Abi recommends Aspects Holidays for anyone looking to stay in Cornwall.