Dear travelers, have you already chosen your perfect summer holiday for this season?
Croatia could be your right choice, because not only does it offer a variety of possibilities you can explore on your vacation, but also because despite of its growing popularity, the country does not give away the feeling of being too crowded with tourists.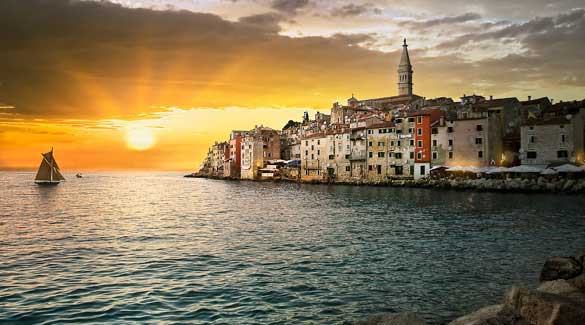 So here are 10 tips for your perfect summer holiday in Croatia!
Tip no1. Experience the hidden treasures
While being in Croatia do yourself a favor and explore the hidden treasures Croatia has to offer! Croatia's developing tourism has not disturbed the quiet peace of local fishing villages, abandoned secret beaches or small town squares, all of which can give you a much more authentic experience of Croatia's Mediterranean heritage.
Tip no2. Try the local food and wine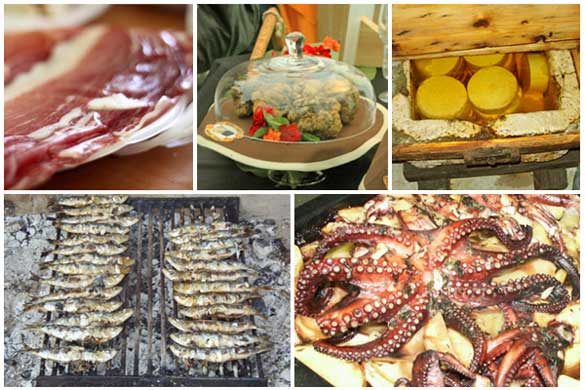 Image Source
One of the things Croatia has in abundance is great local food. You should not pass on the quite diverse Croatian cuisine. Remember the local names for the most delicious home made food such as sarma, čobanac, purica s mlincima, ćevapi, burek, kulen or pršut as you might want to try some of these meals while following them with a dessert of štrukli, kremšnite, gibanice or štrudle. Croatia also boasts an old wine making tradition, try some of the local wines!
Tip no3. Have a taste of something different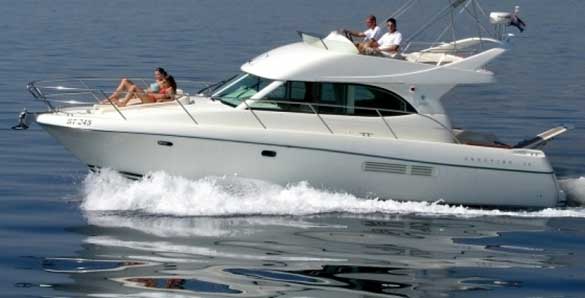 Image Source
While staying in Croatia you might want to add a little flavor of action to your holiday! Choose between a large number of outdoor activities and growing number of summer festivals which combine good music with the casual proximity of the beach.
On the other hand, if you wish to experience a different type of holiday which is not necessarily action-packed while being in Croatia, renting a charter boat might be the right thing for you. Explore Croatia's stunning coastline, it is indeed a paradise for sailing!
Tip no4. Do your share of sightseeing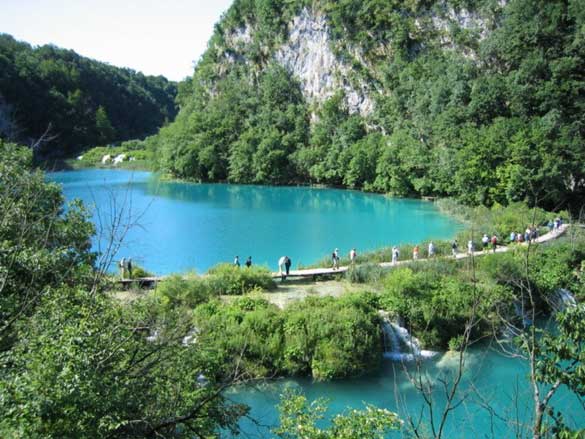 Paths between the Plitvice Lakes National Park. Image SourceWikipedia
No matter what you decide to do on your holiday, you should definitely try to visit the famous sights as they are indeed remarkable for their beauty. Visit the places such as Dubrovnik's City Walls, Pula's Amphitheater, Plitvice Lakes National Park, Diocletian's Palace in Split or the beautiful islands of Hvar and Korčula.
Tip no5. Don't complicate your schedule
This brings us to our next tip: do not try to see everything at once. Trying to cram too many things in your one or two week vacation might result in a stressed out, disorganized holiday. Although Croatia is a small country it is not that easy to get from one part to the other, and hopping from one island to another can particularly get complicated. Focus on the things you prefer the most!
Tip no6. Don't forget the local laws and regulations
We should also advise you to get acquainted with the local laws and regulations as it can be of an extreme help while staying in a foreign country. Check what kind of regulations Croatia holds on tobacco and alcohol use and purchase as well as the traffic regulations.
Tip no7. Don't skip your research

Local fisherman.
It goes without saying that it is recommended to research your destination before traveling, however we advise you to ask your friends who have traveled in Croatia about the country and its people, this way you'll be well prepared for any kind of situation which might spoil your perfect holiday.
Tip no8. Don't miss the opportunity to learn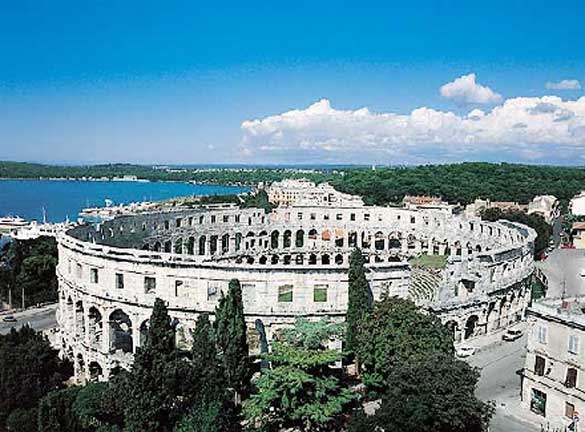 Arena of Pula. Image Source
Croatia has an impressive tumultuous history of which you can learn a lot by visiting the local museums, galleries and monuments while being there. Do not miss out on the great stories of Croatian historical battles for their own independence and language.
Tip no9. Don't neglect the continental part of Croatia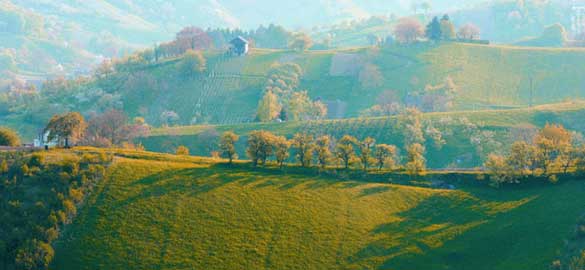 Croatian Zagorje. Image Source
Don't make the mistake of neglecting the continental part of Croatia as it is indeed unique in its beauty and history, and with the growing local tourism it has much to offer. Visit the capital of Zagreb, hills of Zagorje or the green forests of Slavonia, you will indeed experience a different Croatia.
Tip no10. My flip flops?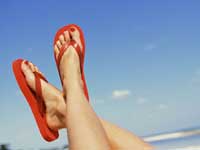 Just flip flops! Image Source

Croatia has rocky beaches so be sure to bring your beach shoes!