Manila the capital of Philippines is an ideal place for those with a love for metropolitans. The Filipino capital has all the making of a big city: high-speed, frenetic pace, large restaurants and bars that remain open 24 hours a day. If this is not enough the city is an interesting mix of culture that includes Spanish, Chinese and American cultures. This cultural diversity is quite evident in its festivals, way of life and delicacies. So tourists boarding flights to Manila should rest assured that they are going to a place that offers a great experience. This one of the most important cities in this region is a place where common Filipino go for education, employment, shopping and make it big into a city.
The write up acquaints you what are the places you must see while you are the places you must see while you are on a trip to Manila.
Intramuros
Intramuros or walled city is the historic part of the city and a place from where Spanish rulers ruled the country. The walled complex was built by the Spaniards in the 16th century and houses several historic buildings including the renowned Manila Cathedral. In addition to these, the city houses a large number of churches and museums which are in ruins.
Fort McKinley
Fort McKinley formerly referred as Fort Bonifacio is situated in Metro Manila. This is the former camp of American Army William McKinley, the 25th U.S. President. On your visit to this place you should visit the Libingan ng mga Bayani   which commemorate the Filipino soldiers killed in Bataan, Corregidor and other battlefields during World War II.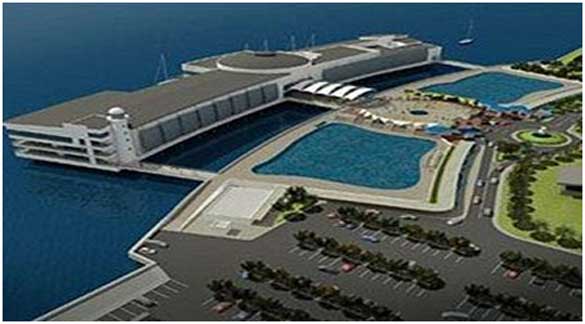 Photo: Wikipedia
Manila Ocean Park
Besides its untamed traffic and large population the city of Manila is also home to several tourists attractions that add to the tourism appeal of this country and Manila Ocean Park is one among them. Those with a love for marine life should visit this park.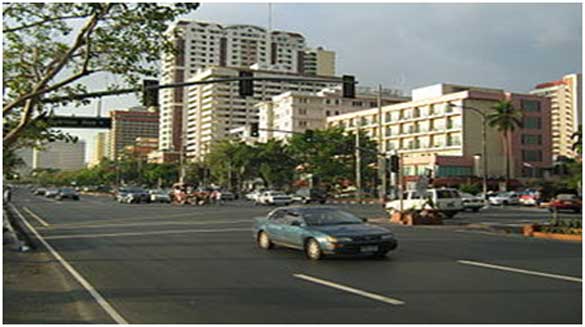 Photo: Wikipedia
Roxas Boulevard
Also referred as Dewey Boulevard, Roxas Boulevard is situated in Metro Manila. Parallel to this road is Roxas Boulevard which is well known for its spectacular sunset. Cultural Center of the Philippines, the embassy of the United States of America, and the Manila Yacht Club along Roxas Boulevard are situated on this road.
Malate, Manila City
Malate, this locality in Manila was once haven for the artist during 80s. The destination is not as stunning as it was during its heydays, but it is still a major entertainment destination in Filipino capital.
Timog Avenue, Quezon City
Situated in Quezon City, Timog Avenue houses a large number restaurants and bars where tourists and rich and wealth of the city keep flocking to this place. The area also houses country's two biggest television networks. Timog is often referred as Scout Area as it is the place where 22 Boy Scouts died in a plane crash.
Shopping malls
Believe it or not the capital of Philippines has largest per capita malls in the world. Some of the major malls in the country are Trinoma (Ayala), Megamall (SM), Robinsons Galleria (JG Summit Holdings), Glorietta (Ayala), and Greenbelt (Ayala).  These malls in the city are frequented by inhabitants for shopping and some time to evade scorching heat during summers.
So next time you visit the city of Manila don't thinks of its large crowd and snarling traffic instead go and explore major tourists attractions of Manila.