If you're lucky enough to find yourself on the great continent of South America make sure you check out these 10 beach hotspots.
1) Rio de Janeiro, Brazil
Rio de Janeiro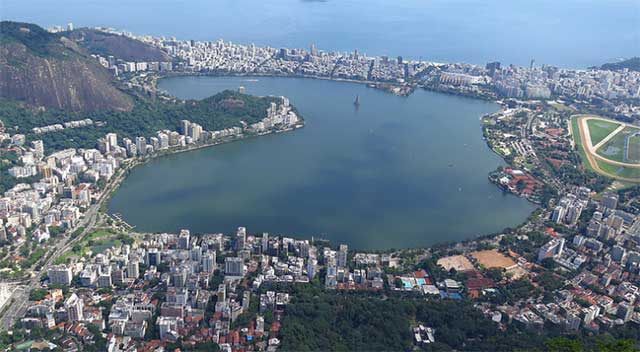 Image Source Flickr uploaded by Arka 76
With mesmerizing and iconic beaches like Ipanema, Arpoador and Leblon, Rio de Janeiro is like the Disney World of Latin American beaches. Pristine sand, gorgeous green-blue water and a world renowned culture of beach nightlife, dining and shopping cement Rio de Janeiro as the ultimate beach destination which just happens to be located in South America's second largest city. What more needs to be said!
2) Florianopolis, Santa Catarina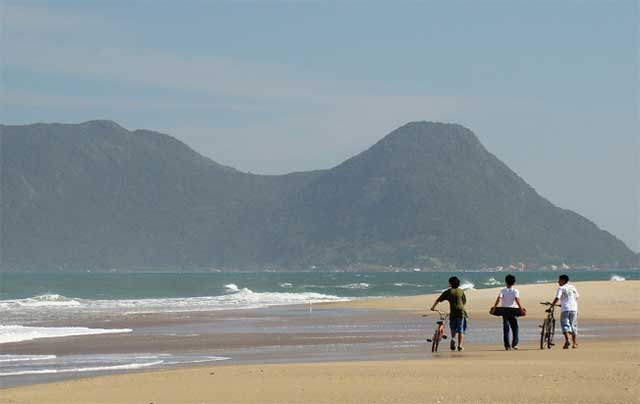 Campeche Beach, Florianopolis, Santa Catarina uploaded in flickr by IngeKühn
Easy access to 42 beaches makes Florianopolis the ideal retreat for those who can never settle on just one gorgeous strip of sand. Florianopolis straddles mainland Brazil and the island of Santa Catarina. Praia Mole, or Mole beach as it's commonly called, is arguably the most beautiful of the beaches located just off the bustling city of Lagoa da Concecao. Joaquina provides the best surfing. Check out Ingleses and Jurerebeaches for some of the less tourist-traveled destinations as well. Why not, you've got 42 of some of the world's best beaches right at your fingertips!
3) San Andres Island, Columbia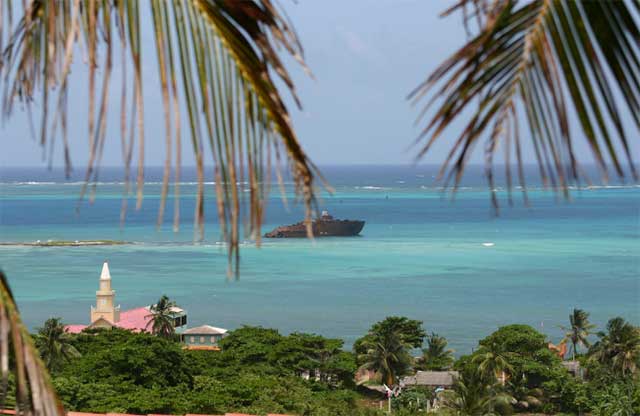 San Andres, Colombia uploaded by Kenny Rivera
San Andres has been known to scuba divers for a long time due to the surrounding coral formations, but with the 450 miles of Sprat Bight Beach, beachgoers have started to pick up the island tune. Not only does the island have a beautiful culture of swimming, scuba diving and water sports, it has several other islands off the coast to enjoy as well. Accessed via a ten-minute boat ride, Johnny Cay lies just northwest of the town of San Andres and gives visitors all the serenity of a deserted island with all the amenities of a beach resort. You can explore the coconut groves, eat some fried fish and coconut rice, or simply explore the island. Haynes Cay is a calm, sandy beach where beachgoers can surf, snorkel or simply relax.
4) Paratay, Brazil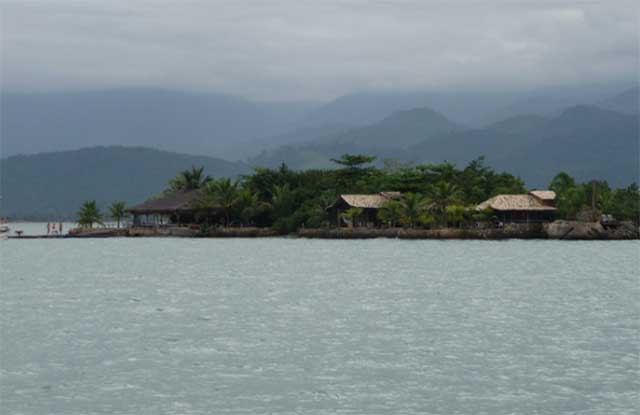 Islands around Paratay – Photo Credit Jo
Paratay Bay is the perfect beach for those who prefer to explore beaches by way of boating. Rent a boat and bounce from beach to beach. Sun on the deck and jump into the water to snorkel the wealth of the world below. History buffs can tour the town with a local expert and learn about the history and culture of the former UNESCO village and the lore of the giant, sleeping snake that protects its citizens.
5) Placencia, Belize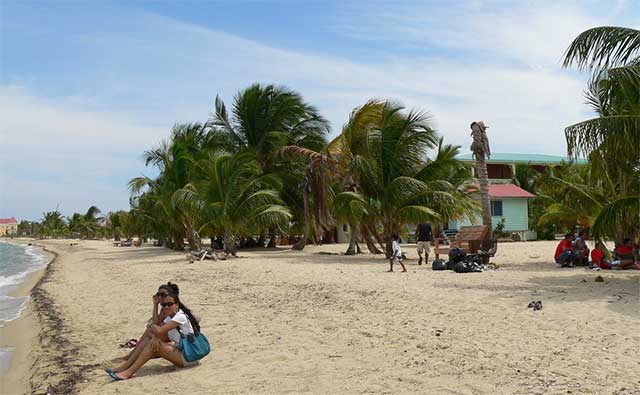 Placencia Beach photo credit Fiona Macfarlane
Placencia lies in the south of Belize at the tip of a sixteen-mile long peninsula in a town of 500. Placencia's beaches are often called the best sand beaches offered by mainland Belize. This is the spot for relaxation and putting your feet up; only here you can put your feet up in a hammock under the coconut trees and read "Robinson Crusoe" with a fresh drink at your side. Need a little excitement though? Well it just so happens that offshore exists the second largest barrier reef in the known world.
6) Tulum, Mexico Yucutan Peninsula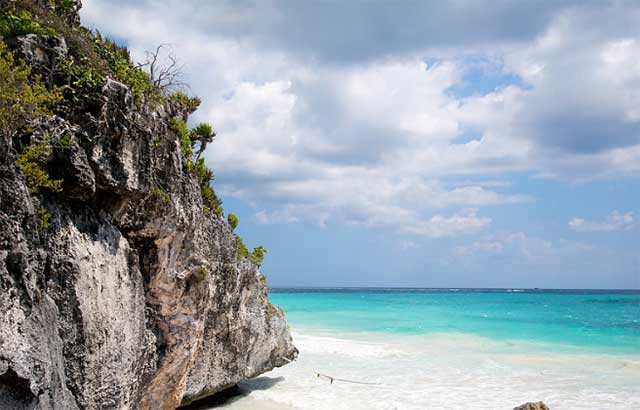 Tulum Beach uploaded by Roy Abuel
Part of the Mayan Riviera, Tulum is not your Cancun Spring Break explosion of madness and tourism. This Caribbean treat is relatively undiscovered and contains no real night life. What it does have are Mayan ruins only 1-mile from the beach and water so pure you'd swear it came in from the fountain of youth. Enjoy the serenity of a nice cove, or get a full-body tan with a few of their nude beaches as you walk up and down the coastline.
7) Roatan, Honduras


Photo Credit Dunia Osorio
Roatan's beaches in Honduras are an exceptional value not only for their beauty and wealth of aquatic adventure opportunity, but because it offers these things for much less money than most other Caribbean getaways. Check out the iguana conservatory in French Harbour or the Carambola Gardens in Sandy Bay. The barrier reef bordering the island offers an amazing bounty of underwater specimens to be examined whether you're snorkeling, kayaking or viewing through a glass-bottom boat. You might even encounter the massive and elusive whale shark!
8) San Juan del Sur, Nicaragua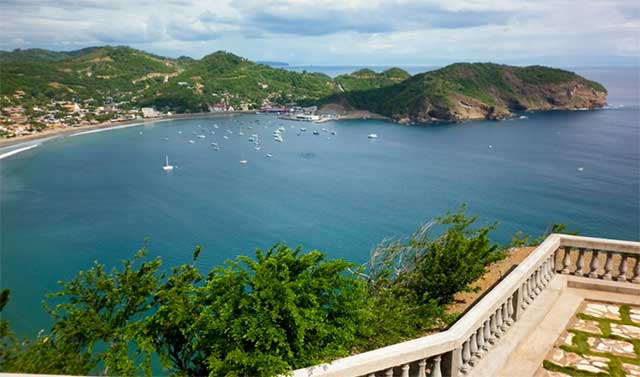 Photo Credit Sam Gibson uploaded in Flickr
The fishing town of San Juan del Sur is for those in search of a more subdued vacation destination than those looking to hit the clubs after a day of hitting the sand. San Juan del Sur is a perfect spot to explore the Pacific waters and its inhabitants, whether by snorkel or fishing rod.
9) Playa Hermosa and Manzanillo, Costa Rica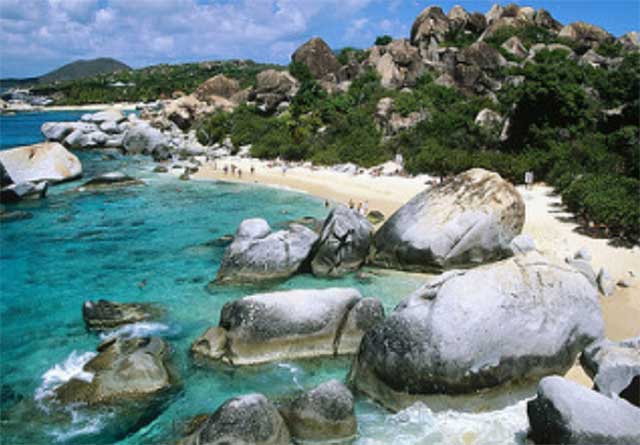 Photo Credit Kiverlyn
Playa Hermosa, located off the beach town of Jaco, is one of the biggest surfing destinations in the world. Though the waves make swimming a bit difficult, any level of surfer can enjoy the water. Playa Manzanillo is a great family beach destination with its yearly Sand Castle Contest and abundance of exotic wildlife including tropical fish, monkeys, sea turtles and the yearly whale migration.
10) Natal, Brazil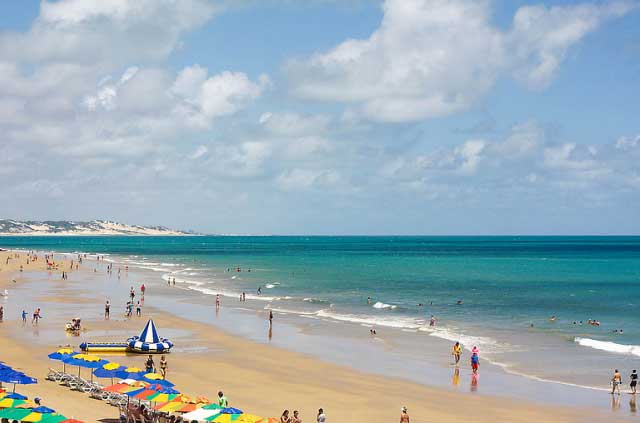 Photo Credit Margareth Koizumi
Known for its massive sand dune, Natal is a great beach town in the state of Rio Grande do Norte. A very walkable beachfront, this capital city offers several different gorgeous beaches and exquisite seafood as you stroll along the coast. If the town were a little safer at night, this would in the top three!
Adam Franklin is a well-respected freelance journalist with years of experience covering the travel industry. When he's not writing, you can find him reviewing business suites in Scottsdale or training for his upcoming triathlon.