Relocating with Your Baby Grand
So you've decided to relocate overseas and can't bear to part with your baby grand or concert grand piano. Fortunately for you, modern shipping methods have made it possible to ship items of almost any size or weight anywhere around the world – including pianos, household furniture and goods, motor vehicles and boats, electrical appliances, computers, fine art & antiques, and more.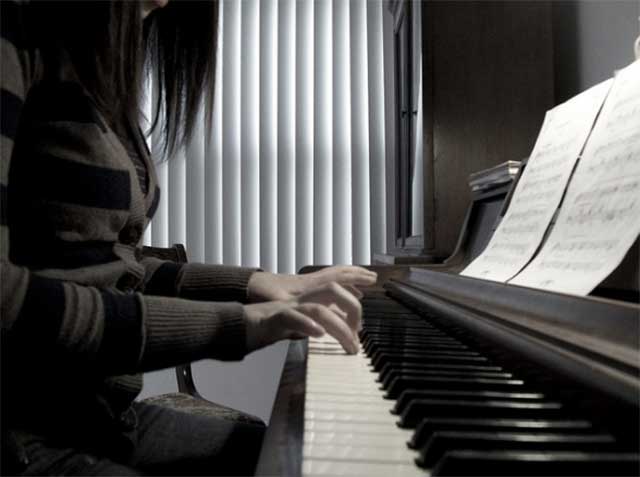 Image source Flickr by sylvia kay.
But when it comes to moving long distances with a piano, special knowledge and know-how is required to wrap, pack, load, transport, and protect a piano en route. In fact, transporting a piano is an art form in its own right.
It Takes Expert Know-How to Transport a Piano
Relocating with a piano is a technical and not-so-simple task. Despite their weight and size (spinets and consoles weigh about 300-500 lbs, full-size upright pianos weigh between 700-1,000 lbs, grands range from 500-1,000 lbs, while a concert grand can weigh in at as much as 1,300 lbs), pianos are actually fragile cargo which can easily sustain damage and which must be handled with extreme care. Furthermore, acoustic pianos are made from various types of wood, each requiring a different means of protection and care, while all pianos must be protected from humidity en route.
An even more critical consideration in transporting a piano, however, is special knowledge of the dynamics of balance and inertia involved. From their asymmetric shape to their inner mechanics, uneven part distribution, and outer cabinet, it takes the right equipment, knowing when and where to apply force, and experience to move a piano safely and soundly.
Preparing a Piano for Shipping
Note: Do not attempt to transport a piano on your own: Hire a global shipping company or a piano moving specialist to do the job for you!
Typically, pianos are wrapped in airtight plastic to prevent exposure to excess humidity during transit. Next, your piano will be covered with blankets and strapped to a special skid known as a piano board. The piano board is then placed on a dolly with wheels so that it can be rolled to its destination. In buildings where no freight elevator is available, rather than move a piano up or down a staircase, movers almost always prefer to rig or hoist it with a crane to an upper-story window.
Grand pianos are dismantled or stripped down during a move so that they can fit through doorways more easily. After turning the grand on its side, the lid and pedal lyre are removed, then the leg at the straight side of the piano, and finally the remaining two legs. The piano is then covered with blankets and strapped to the board.
International Movers and Shippers
When it comes to shipping a piano overseas, it pays to hire the best in the industry, ensuring that your prized possession or family heirloom is in good hands and that it will reach its final destination in its original condition. From professional customized packing to protective storage materials to custom crating, global shipping companies have the knowledge and know-how it takes to guarantee the timely and safe arrival of your valued item. Ask for a free shipping quote and be sure to take advantage of today's technology by using online tracking to determine the whereabouts of your piano every step of the way.
General Piano Care Tips
Have your piano tuned and touched up at least twice a year
Keep pianos away from air conditioning and heating systems (including radiators, fireplaces, and electric heaters)
Protect your piano from direct sunlight (which can cause tuning problems and fade or damage the finish) with curtains or blinds
Keep the room housing the piano at a steady temperature and at 40%-45% humidity level (consider investing in a hygrometer to check this)
To prevent condensation from damaging the finish and to prevent irreversible inner damage, keep all liquids away from your piano (including drinks, flower vases, and plants)
To clean a piano, feather-dust it, wipe with a damp, soft cloth in the direction of the grain, and wipe with a dry cloth (do not use furniture polish); wipe the piano keys in a similar manner
Einat Mazafi is the owner of NY International Shipping, an International Shipping and moving company based in New York. She is also a specialist in providing the best relocation solutions to clients worldwide.