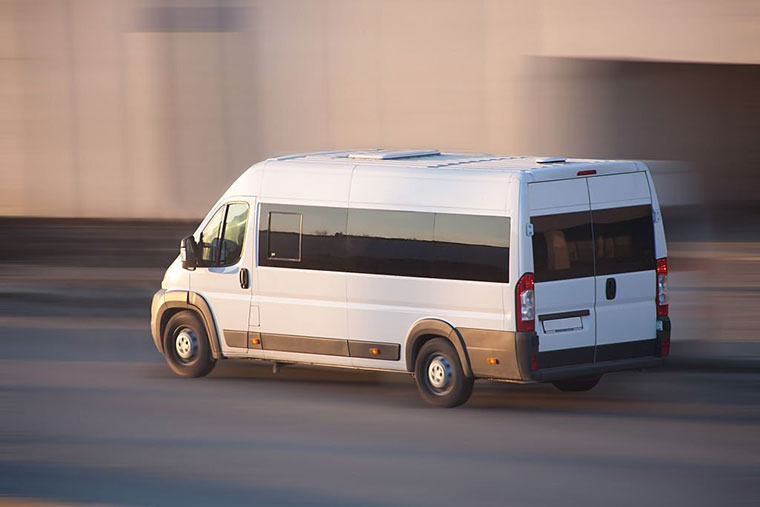 Tips For Hiring A Minibus: Whether it's for a hen party, an airport transfer or a school trip, mini bus hire is a popular choice for getting a small crowd from A to B. There are many minibus hire companies to choose from but not all offer the same level of service. Before you make your booking, ensure that both the company and the driver follow the highest health and safety standards. The following checklist will help you with your decision:
Door-to-Door Service
At the very least, the minibus hire company should offer a full door-to-door service. They should be willing to collect everyone from either one designated location or from a series of pre-defined locations and drop you to the door of whichever airport, venue or other destination you are travelling to.
Luggage Capacity
Most minibus hire companies account for luggage if they are quoting you for an airport transfer but double check before you book. If necessary, find out if the bus can hold any additional luggage such as cellos, skiis and other oversize items. Even if your group is just travelling to a music festival, most people will have tents which count as luggage.
Greeting Service
If you are arranging a mini bus to collect a group at the airport and take them to their hotel, you should ask the hire company if the driver will wait for them at the airport with a personalised name card. This is important because it saves the group from having to track down their bus when they arrive.
Day and Night
A well-established mini bus hire company will be available day and night. Hen and stag parties usually involve nighttime excursions so make sure that the bus is available at the required times.
Health and Safety
Find out if the company complies with all health and safety protocols. Here are a few questions to ask:
When was the vehicle last serviced?
Does the bus pass the national vehicle inspection test?
Does the bus have seat belts?
Is the driver fully licensed?
What is the legislation regarding the number of hours that a driver can work?
Accessibility
If you require a wheelchair accessible vehicle, some minibus hire companies can supply a bus fitted with a chair lift and a driver who is specially trained on how to operate it.
Comfort
If you are getting a quick airport transfer you might not care too much about the comfort of the seats but if you are hiring a mini bus for a day trip then the comfort of the seats will matter. Check that the vehicle is relatively new and that the floor and seat fabric is clean.
Price
You can get some information from websites but when hiring a mini bus it is always best to call the company and discuss your options with a person. Get quotes from a number of different companies and ask about hidden charges such as taxes, tolls, luggage surcharges, cleaning fees and extra mileage.
This article was written by Jenna Crotty who recommends for minibus hire. Hope you love reading her article "Tips For Hiring A Minibus For Your Event".