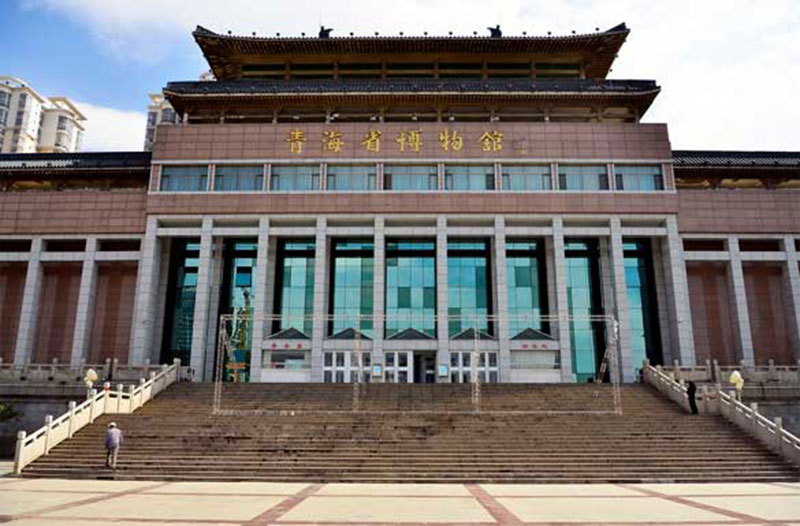 The Qinghai Provincial Museum at the Xinning Square in Chengxi District, Xining, is a national AAAA tourist attraction. The museum covers an area of 22,800 square meters. It has nine exhibition halls with a total area of 9,146 square meters.
Major exhibits are displayed in three exhibition sections the Exhibition of Pre-history Civilization in Qinghai, the Exhibition of Ethnic Cultural Heritage in Qinghai, and the Exhibition of Buddhist Art. The museum was nominated for China's Top 10 Exhibitions in 2001-2002.
Since its founding, the museum has been committed to the collection and research of the province's history, ethnicity, folk customs and religion. Today, it houses more than 47,000 pieces of various cultural relics, demonstrating Qinghai's development in different historical periods.
Transport: Take Bus No.2, 9, 13 or 16 to the Xinning Square.
Qinghai Province
Qinghai, also known as Kokonor, is a landlocked province in the northwest of the People's Republic of China. It is the fourth largest province of China by area and has the third-smallest population. Its capital and largest city is Xining.
The Chinese name "Qinghai" is after Qinghai Lake, the largest lake in China. The lake is known as Tso ngon in Tibetan, and as Kokonor Lake in English, derived from the Mongol Oirat name for Qinghai Lake.
Hope you enjoyed reading about "The Qinghai Provincial Museum at the Xinning Square". Please do share your thought in the comment section below.