A wedding day is a very important day for everyone involved. There is always a huge sense of anticipation that hangs over a day like this.
The guests at a wedding normally only sees the end product of all the hard work leading up to the big day, and forget that there are some individuals who are involved in every little detail leading up to the day. Those people usually include the mother of the bride and groom and also their fathers. Nonetheless, it takes a lot of hard work and a lot of attention to detail to make the day a memorable one. However, there is one element of a wedding that has all the potential in the world to steal the show from all the hard work that has been done, and that is the wedding dress. We will be looking at how you can go about choosing that breathtaking wedding dress.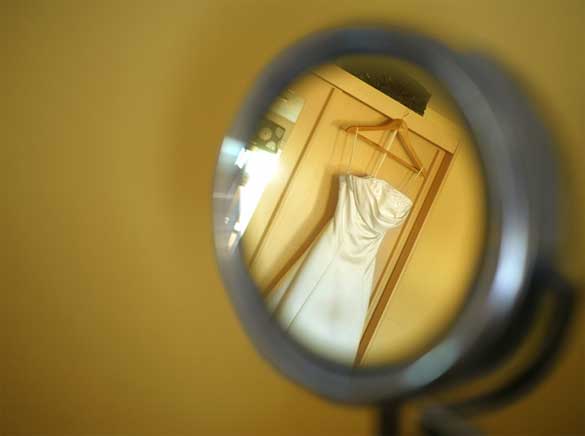 Image source Flickr by YouDidntDidYou
Planning
As with most things in life you need to plan and budget for your dress. Decide on the general direction you will be going in regarding the dress and narrow the field down according to those specifics. This includes the price you are willing to pay and so forth. If you don't have a clue what you really want, your shopping experience can become a horrible one instead of a pleasant and exciting one. Planning has the ability to ease the stress and pressure when you most need it. So, it's important for you to know what you will be looking for while still providing room for experimenting with something different.
Theme and venue
The theme is a big indicator of what color you should be looking for. Most traditional wedding dresses in Ireland are either white or ivory but no one said that you are confined by those two colors. A lot of brides are breaking out of that traditional mold and going for different colors, even black. It is important to remember that you would like to match the theme with your dress, so going with dark or very extravagant colors can make for a very dark and extravagant theme. If this is what you want, then go for it.
Figure and skin tone
These two elements should be primary considerations when choosing a dress. You have to choose a dress that flatters your figure as well as the tone of your skin. If you have very wide hips for instance, it would be advisable not to wear the skintight dress that accentuates your hips (this is of course if don't want to accentuate them). Skin tone is another consideration when it comes to choosing a dress. Obviously, you can't go wrong with white or ivory, but when you go for colors, you have to be careful.
Consider others' opinions
Getting an opinion from a friend or family member may be just what you need to either buy the dress or leave it on the shelf. It is good to consider the opinions of people who love you and who would not let you walk out in front of a crowd looking like something out of a horror movie. In the end you still choose what you want but you would have more opinions to draw from and make your decision.
There are a wide variety of bridal websites available but only a select few offer truly noteworthy content.