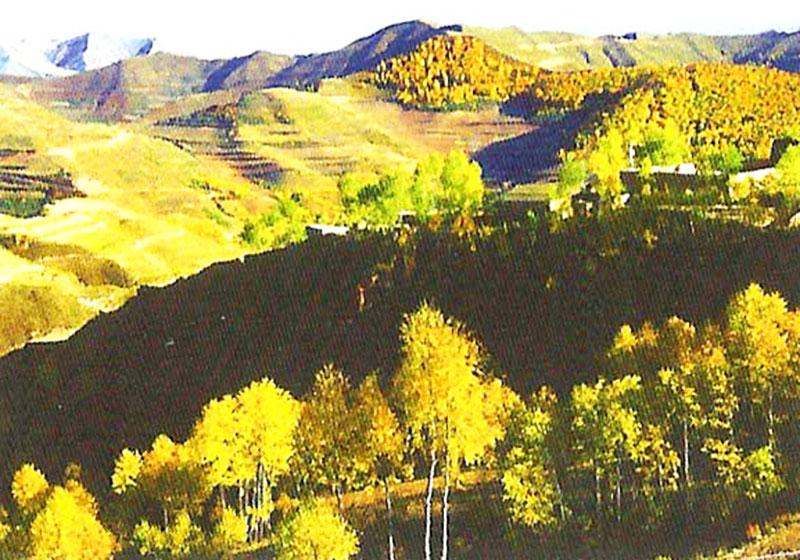 The Qunjia National Forest Park is lo­cated in Huangzhong County, 90 kilometers from the urban area of Xining. In the Tibetan language, Qunjia means "the place where a white phoenix stopped for a rest." The forest park boasts a large variety of animal and plant species and rare primitive forests. It is the source of the Qunjia River, a tributary of the Yellow River. Natural and ecological views of the snow-capped mountains, canyons, rocky peaks, and grassland in the park change in four seasons.
Qunjia Township, Qinghai
Qunjia Township is a township in Huangzhong District, Xining, Qinghai, China. In 2010, Qunjia Township had a total population of 2,151: 1,074 males and 1,077 females: 471 aged under 14, 1,529 aged between 15 and 65 and 151 aged over 65.
Huangzhong District
Huangzhong District is a district of Xining, Qinghai Province, China. It is located about 80 km (50 mi) east of Qinghai Lake and about 10 km southwest of downtown Xining. In 2020 the district had a population of 463,900, of which 153,000 belong to minorities. The Kumbum Monastery is located in the district.
Transport: Take a bus to Huangzhong at the Xining Long-distance Bus Station, 200 meters from the Xining Railway Station.
Hope you enjoyed reading about "Qunjia National Forest Park". Please do share your thought in the comment section below.