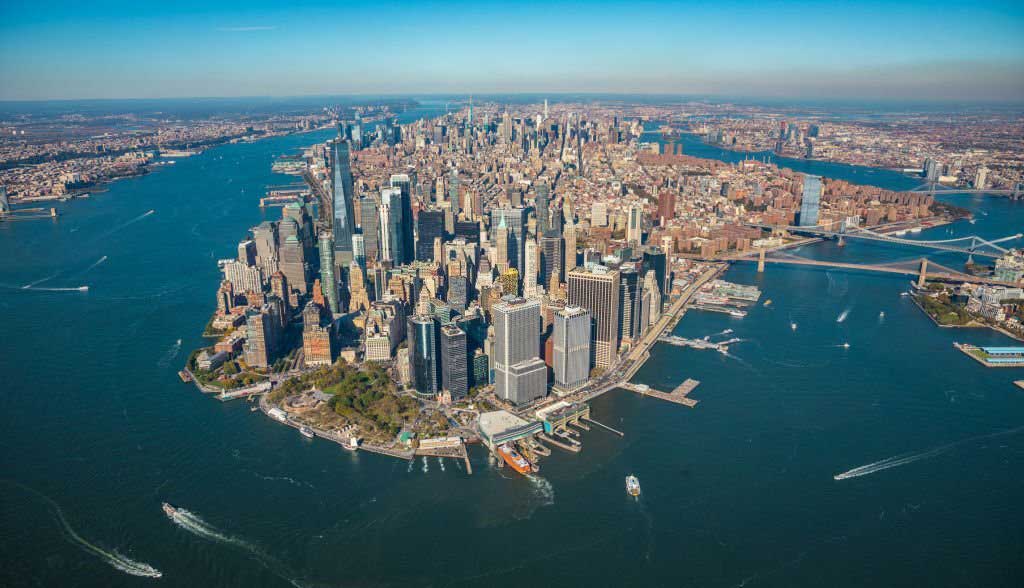 Month-Long Trip to New York City: There's a good reason why New York City is fondly called "the city that never sleeps". With lights and people constantly moving around, you are sure to have a great time should you wish to visit the city.
However, as with every trip, you need to make sure you're properly prepared, especially for your accommodation. Without proper planning, you can easily end up with one of the worst trips of your life.
To help you get the most out of your trip and ensure you'll have a great stay in New York City, here are some helpful tips you can actually use.
Choose your season
When it comes to choosing the best time to book your trip to New York, there's actually no specific time. Some offers are cheaper during the summer while there are offers that are cheaper during the winter. So, the right time to book will depend on the purpose of your trip.
If you are looking for outdoor activities, go in the summer. Some concerts and musical performances are more affordable during this time. Some shows are even offered for free. To get better hotel deals, winter is the best time to visit. You can get great discounts between the months of January and April due to the post-holiday lull. If you are looking for great gourmet deals or if you're simply a food enthusiast, the best time to visit would be around August.
Hotel prices increase greatly during the last week of December so skip those dates if you're traveling on a tight budget. Thanksgiving week, as well as late spring and fall, tend to attract more tourists and this can force hotel prices to soar.
Determine where you want to go
New York City has many interesting places for tourists to visit. With so many options, you can easily end up spending a huge part of your budget traveling to your destination and back to where you are staying.
If you are going to book your accommodation, find places that are near your sites of interest, especially if your stay will be short. In case you'll be staying longer, choose the accommodation that's near subway lines so you can easily travel throughout the city.
Check for amenities
Amenities aren't always essential but if you want convenience, consider asking for them right before you book your stay. Some hotels have gym, pool and conference facilities but they aren't common in New York City. Most hotels in the area offer laundry services and centers with computer and printer services.
Take note that hotel amenities don't always come cheap. Some services can cost more than local laundromats with drop-off services. However, although they cost more, they are still a more convenient choice, especially with how hard it is to locate local laundromats.
Read local guide books
One of your most reliable sources of information includes the personal experiences of people. Before you book accommodation, make sure to check your local guidebooks. The ratings and reviews hotels get will give you an idea of how good they are in terms of price, accommodation, and services.
Offer house sitting services
This isn't a common tip but, if you are planning on traveling and staying in New York City with a tight budget, this can be one of your best options. There are single and family homeowners who are looking for people who can look after their homes and pets while they are away. You can check online sites that can help you find people looking for house sitters.
Be realistic
Hotels in the area can be expensive. For the price, a lot of them can actually provide quality service.
If you choose to stay in a hotel that charges way too low, be realistic in the kind of service you'll get. Chances are it's going to be noisy and there won't be too many amenities for you to enjoy. If that's the case, pack a pair of earplugs so you'll be able to rest properly. Make sure to do your research on the area as well. This way, you'll have a good idea on where to go for certain services.
Pack a portable home security like Tattletale, too. Since you'll never know when burglars can take advantage of your belongings, it's a good idea to be one step ahead and be prepared. Security systems these days, particularly the portable ones, aren't that difficult to set up and maintain. Some of them can be installed within minutes.
Another good option is to stay at a hostel. There are actually a lot of hostels in New York City if you just look around. Although most of them are reviewed badly, there are still a couple of good ones you can book in. Again, always check your local guide for reviews.
Author's Bio:
Specializing in writing home security review, Rose Cabrera is highly passionate about sharing helpful tips and tricks in keeping families, homes and properties safe. Hope you love reading "Tips in Choosing Your Accommodation for a Month-Long Trip to New York City". Share your view in the comment section below.