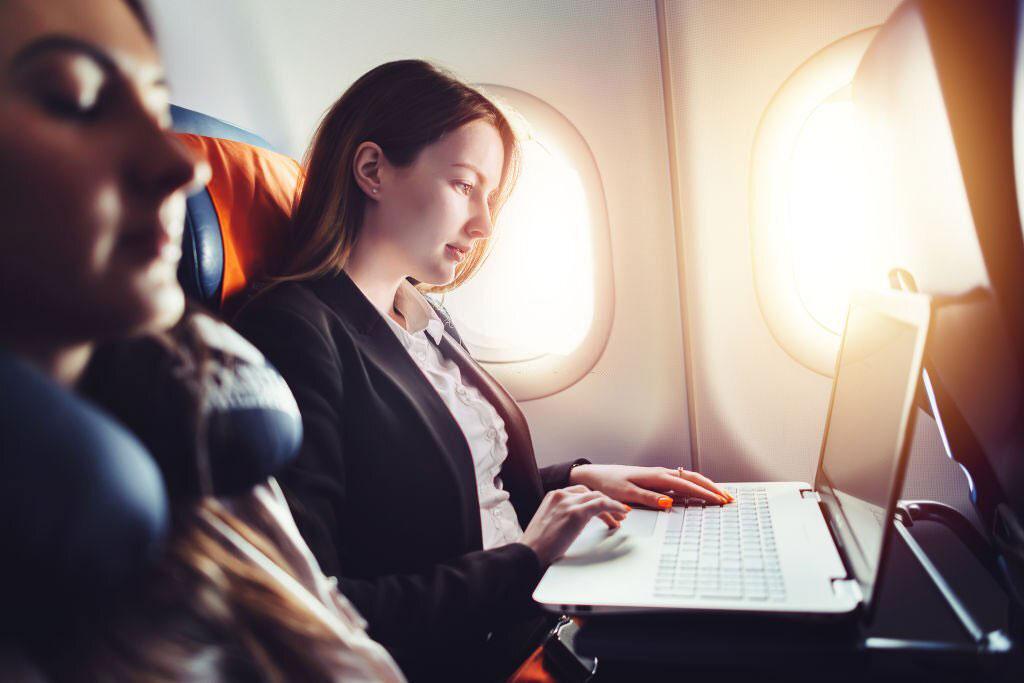 Going on a business trip can be stressful simply because business travel is not like going on vacation. Your time becomes more valuable when you're on a business trip and costs become almost unimportant.
If you've been out of the business travel game for a while, or you're just trying to get into it, then you should continue reading this article.
Plan ahead
Knowing your company policies can save you a lot of time and, quite possibly, your money. Some companies have a travel policy. That policy usually covers absolutely everything – from where you can spend the night to how much money you can spend and where you can spend it. Inform yourself by talking to the HR department before even thinking about packing your suitcases.
Those companies that don't have a travel policy will usually cover all your expenses when they send you on a business trip, but companies like that are as rare as a steak in a fancy vegan restaurant in Paris.
There's a big chance that your company has a preferred hotel chain, airline and many other things, but some exceptions can always be made if your trip is sure to be profitable.
In short – follow your company policies to the letter.
Pack your bags
Always keep in mind how many business meetings you'll need to attend when you get to your destination and pack accordingly. Even if you're going to some sunny place with lots of beaches that doesn't mean that you'll get to enjoy them so packing a swim suit might be unnecessary. Check your schedule and see how much time you'll have for yourself.
Inform yourself about the dress code for business meetings and formal or informal dinners and pack the things you need, not the things you think you might need.
Keep yourself organized
Write everything down because you'll probably be under a lot of pressure on your business trip. Finding meeting locations, restaurants and staying in contact with your employers and potential clients at the same time can be exhausting.
To avoid any unnecessary stress and pressure write down everything and install all apps that can make your trip go more smoothly.
Transportation
Keeping meticulous track of your expenses and saving all receipts can be a challenging task. Instead of wasting money on taxis and buses, hiring a professional chauffeur to drive you around might be just what you need. Book a reliable chauffeur service in Sydney or any other city before you land and make your business trip an enjoyable experience.
Taxis, buses and rented cars are all great means of transportation if you're on vacation. Professional chauffeurs are what you need when you're on a business trip. You need to impress your clients and you need to make sure that you'll get to the meetings in time, and that's only possible by hiring a chauffeur.
Pay attention to local customs
The biggest mistake you can make is not to pay attention to local customs, because some of them can be surprising to say the least. We're all humans, but we're not all the same. All cultures are different, and there's nothing wrong about that.
Make sure to learn everything about the country you're visiting if you don't want to accidentally insult your potential partners and destroy a chance of doing business with them.
Recharge whenever you can
Waiting for your flight, sitting on the plane and waiting for the bus are perfect moments to recharge your body. They're boring, sure, but since you'll probably be on a tight schedule, you should use them to relax. Let your mind wander and don't think about your job during these moments. Clear your mind whenever you can. Close your eyes and relax.
Keep all your receipts and don't lie on your expense report. Never take advantage of your company and never use the company's money for your personal enjoyment – that will only get you fired.