Paris, France is a truly beautiful city like no other in the world, and with so much to do and see there, you will be sure to keep busy during your holiday. But while you are there, you want to be sure you set some time aside for some fun shopping, as Paris is certainly known for its great shopping districts, and you will definitely want to bring home some unique French souvenirs to show off to your friends. In Paris shops, you can find exquisite jewellery, lovely antiques, delicious foods, and the most fabulous fashion and accessories.
Below are some of the best places to go shopping while you are staying in Paris, whether you are looking for one-of-a-kind accessories, designer shoes, or fashionable French clothing.
Les Oiseaux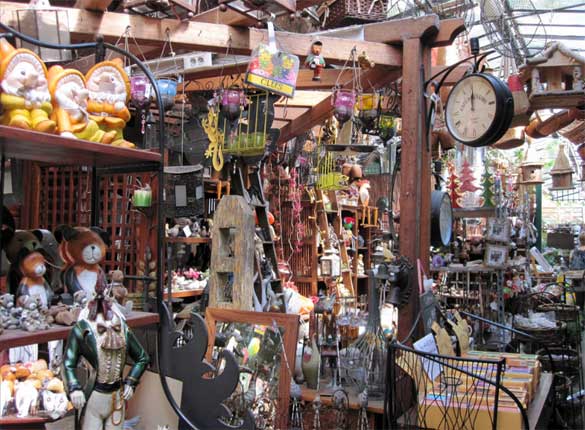 Photo Credit: Val… Man…
For fashion accessories that will keep your friends talking, visit Les Oiseaux on Rue Oberkampf. Here, you will find everything from porcelain brooches to wooden necklaces, and plenty of other assorted, unique pieces that you will not find anywhere else, like a dress that is composed of handkerchiefs that have been sown together. While you will find some designer pieces in this shop, you will mostly be amazed by all of the original pieces sold here.
La Débrouille Cie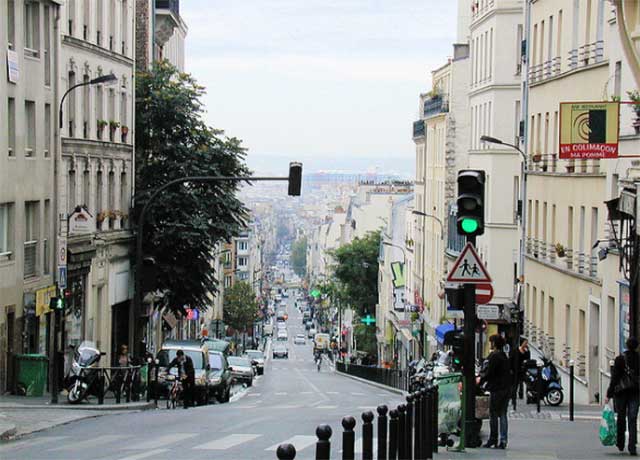 Ménilmontant – Photo Credit: richard dubois
Located on Rue De Ménilmontant, stop into this store while in Paris to find goods that are created from recycled materials, thus keeping these items out of the trash and out of landfills. If you are a socially conscious or eco-minded shopper, La Débrouille Cie will most certainly appeal to your ideals. Everything from toys to jewellery and accessories, all created from recycled materials, such as jars, cans, and newspapers, can be found here. And what you will get is a one-of-a-kind piece no matter what you buy because nothing in this store is mass-produced.
Haili
Rue Daguerre – Photo Credit: dafaure
If you are craving some designer fashions while shopping in the streets of Paris, be sure to stop in at Haili, which is found on Rue Daguerre. Patricia Wang is a former stylist who chooses only the best creations from a variety of European designers and then puts them together to show shoppers the endless possibilities that can come from having keen fashion sense. Patricia is also extremely approachable and is always ready and willing to help shoppers who are seeking a specific look or are shopping for gift ideas for their friends and loved ones.
Comme des Chaussures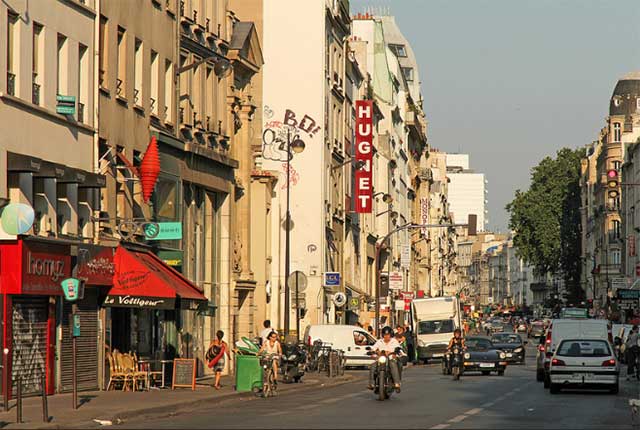 Rue Du Faubourg Saint Antoine – Photo Credit: Perry Tak
If you are looking for the best shoes that Paris and European designers have to offer, visit Comme des Chaussures on Rue Du Faubourg Saint Antoine. This shop has been around since 1988, and here, you can find comfortable yet stylish shoes created by a variety of well-known designer brands like Chie Mihara, Pantanetti, and Camper, to name just three. Do not expect to find bargain prices here, though, so come with your wallet prepared to shell out some cash. But the good thing is that you are getting high quality shoes that should last for several years.
Jade Bardsley is a expert in all things travel and tourism. When advising her clients, she often recommends they visit dordognerental.com to check out the latest information on holiday homes in France.
You may also love reading "Winter Blues: Fun Getaways to Forget the Frost"