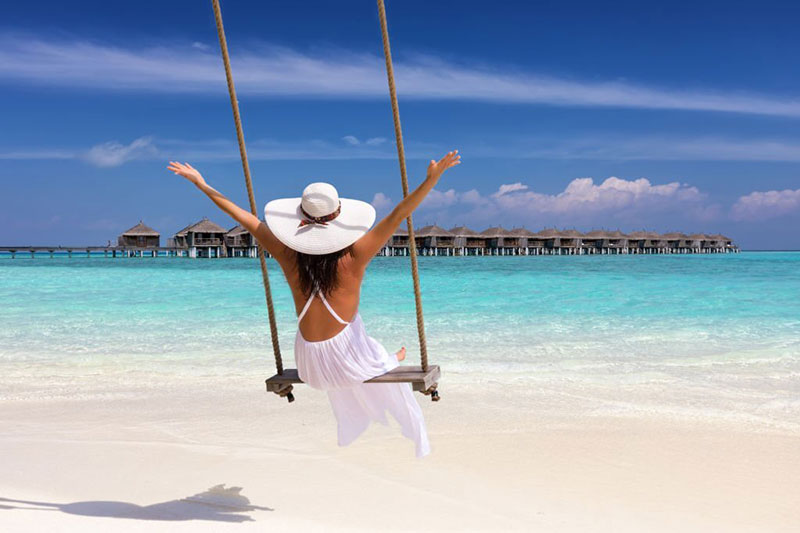 Pamper Yourself With A Luxury Vacation: Vacations are an opportunity for people to escape the stresses of everyday life, clear their mind, and relax.  Ideally, vacations are spent a good distance away from home. The concept behind this is that any stress-inducing idea that crosses your mind can quickly be pushed away with the understanding that it will just have to wait until your vacation is over. Better still, a real vacation allows you to pamper yourself in a luxurious setting so that you can melt away the stress and enjoy new experiences while you're away.
All too often, planning out a vacation and dealing with all the amenities while you're away can be as stressful as the experiences you're looking to escape from. Instead of this, consult with a travel agent and book a room at a resort that employs a quality concierge. In doing so, you'll maximize the quality relaxation you enjoy on your trip. One of the best places you can go for such a vacation is in France.
Paris, France
Paris is one of the most well maintained cities in the world. City cleaners keep the city pristine, which in turn makes it very pleasant to stroll down the streets. There are plenty of hotels to choose from in the center of the city, and you don't need to worry about renting a car for your stay. There are plenty of things to do and places to eat within walking distance, and there's also public transportation readily available.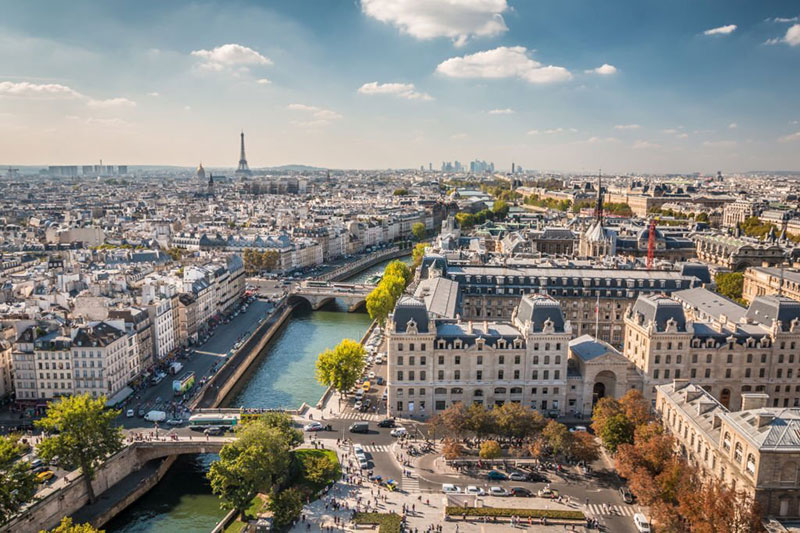 Entertainment
During your stay, there's a plethora of museums covering a variety of disciplines. From art to history, you can spend a whole week absorbing the culture housed in the museums and historical sites in and around the city.  All the walking around is sure to leave you hungry, so be sure to take advantage of the delicious fare that's all around Paris.
Dining
Start the day with a baguette or a delicious treat from one of the local bakeries. Also, there's an open-air market once a week by the train station. This is the perfect opportunity to try such wonderful products as the figs and grapes of the region, farm-fresh cheese, or some pâté.  For lunch, you can enjoy the lighter fare at one of the many outdoor cafes. Then, for dinner, be sure to explore the wonderful meals prepared at the five-star restaurants around the city.
What's Nearby?
When you've had your fill of France, take advantage of the surrounding countries. One fantastic combination is to travel to England from France. London has many historical sites and museums, just like France. You can save money and time by purchasing a combination pass. Explore the castles in the area, and see the sites from atop a double-decker bus. Depending on your mood, there are comfortable local pubs as well as stylish, upscale restaurants.
When you take your European vacation, make some preparations, but don't overdo it. There are so many sights to see if you aren't fully prepared, you need only walk out your hotel door each morning to find plenty to do and see.  What's important is that you are relaxed during the trip. Rather than deal with an overcrowded airport, treat yourself right with a private plane charter.  This way there won't be any issues with aisle seats or crying babies. You'll be able to enjoy your vacation from the moment you get on the jet to depart the U.S. to the time you return home.
Ashely is a recent college graduate that likes to share traveling tips and ideas. To see more, check out her Twitter @ashelymarie1985. Share your view on "Pamper Yourself With A Luxury Vacation" in the comment section below.