Langkawi 5 Golden Tips: Langkawi – is one of the few destinations on the planet where nature has preserved its original form. This mysterious Malaysian island is well-known not only for its ancient legends, but also for its stunning scenery. Just imagine: splendid mist covered mountains, sparkling waterfalls, limestone caves and mangrove forests combining with beautiful beaches and emerald seawater. Looks fantastic, doesn't it?
So, if you've long dreamed of several astonishing days on Langkawi, don't delay your travel and start packing your bags. Of course, you should also follow the following helpful instructions to avoid any problems during your trip.
What items to have with you when traveling on Langkawi?
Whenever you go on Langkawi, you should prepare things that will be suitable for summer vacation. So, light clothing of natural materials is the most preferable choice. If you plan to climb the mountains, long-sleeved jacket is required, because the temperature sometimes drops to 10 ° C there. Don't forget that short but heavy rains can cover Langkawi at any time of the year, so we recommend you to bring a raincoat or an umbrella, which is also useful for protection from the burning Malaysian sun. And in case you decide to hike in the mangrove forests – grab comfortable shoes, trousers and a shirt to protect yourself against insects and poisonous plants.
Besides clothes you will need the sunglasses, headwear, at least 2 bathing suits, the sunscreen, insect repellent and first aid kit.
How to choose budget accommodation on Langkawi?
Actually, the Langkawi Island has a wide range of hotels to suit any taste and "pocket", from budget guesthouses for backpackers to luxurious world-class resorts. The total number of hotels is about 30 and 17 of them offer five-star service. Lots of the hotels represent a traditional Malay village, where you can stay in comfortable rooms or wooden bungalows.
The largest concentration of hotels on Langkawi is in the capital of the island – Kuah. There you'll find a budget double air-conditioned room just for 50-70 RM per night. Unfortunately, all these hotels are urban, and there are no beaches near them. So, they are recommended mostly for business trips but not for tourism.
Another places on Langkawi where you can find cheap hotels – are PantaiCenang and Pantai Tengah, situated in the southwestern part of the island. Accommodation is a bit more expensive than in Kuah there, but is also much more suitable and convenient for a nice beach vacation.
Where can you eat for cheap on Langkawi?
Being on Langkawi, you may notice that everything is a little bit more expensive there than in other Asian countries. It works the same with food: the average prices at the common café reach 30-40 RM – is too high for a budget traveler. But no worries! Now we'll introduce you some interesting and money saving Langkawi's eateries:
The Delta Motel Restaurant
Located on the territory of Delta Motel, the restaurant offers two menus: with European and local cuisines. Ask the waiter to give you both menus. The common dinner for 2 persons will cost you about 15-17 RM and includes fried rice, eggs, beef and tea. By the way, the restaurant Delta motel is situated right on the beach, so you can admire the sea while waiting for your order.
Address: JelanPanteiChenang
GPS: 6.287747, 99.727792
The Indian Restaurant Almaz
Almaz is a very popular eatery among locals, and not in vain. It offers an amazing Indian food for very attractive rates: 17-20 RM is enough to have a tasty dinner for two persons.
Address: 115 KampungLubokBuaya
GPS: 6.296823, 99.722844
What type of transport to use on Langkawi?
As a rule, on Langkawi tourists prefer to rent cars or motorbikes. This is a really convenient option, especially considering the fact that the public transport on the island is provided by only 2 buses that connect Kuah, PantaiCenang and PantaiPasir and have no regular schedule.
Well, choosing between a rental car and a motorbike, the car is more preferable and comfortable option. Langkawi – is a non-traffic island, so the roads are usually half-empty. In addition, the price is very affordable: 50-70 RM/day. Car rental locations are concentrated near Langkawi Jetty, but you can also book online a rental vehicle at Langkawi Airport.
What are the "must see" sights on Langkawi?
It's hard to highlight the most beautiful places on Langkawi, because all of them are really worthy and beautiful, but nevertheless, we'll tell you about the best ones:
The Sky Bridge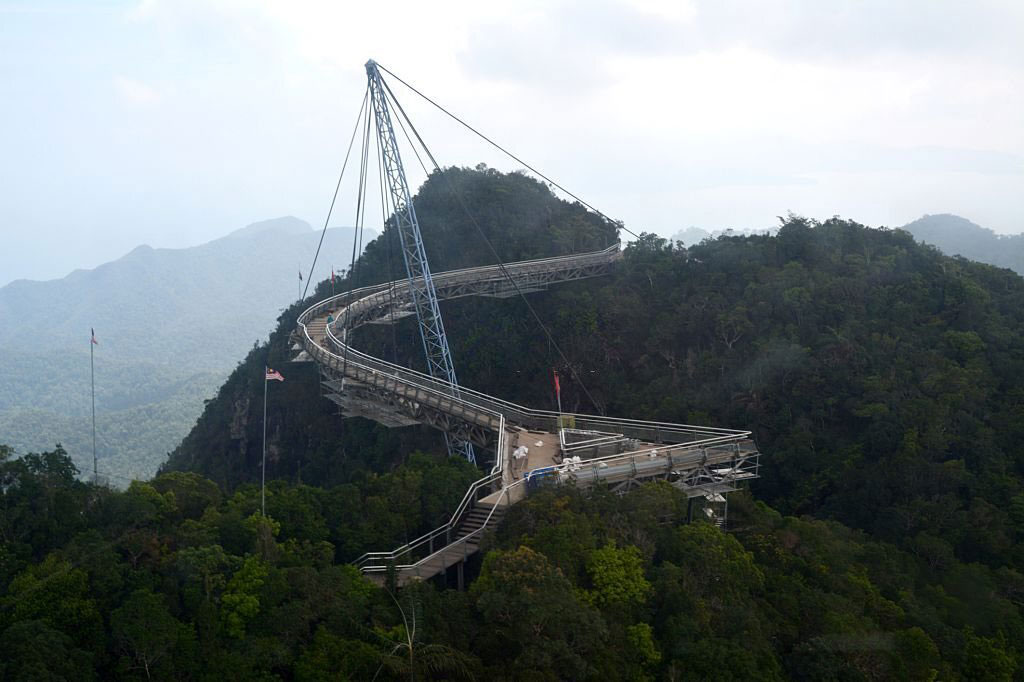 Langkawi's cable bridge, located at the height of 711 meters gives you a chance to see astonishing aerial views of the island. By the way, the Thai coastline is also visible when the weather is not cloudy.
Address: TelagaHarbour Park
GPS: 6.370645, 99.670914
The Underwater World Aquarium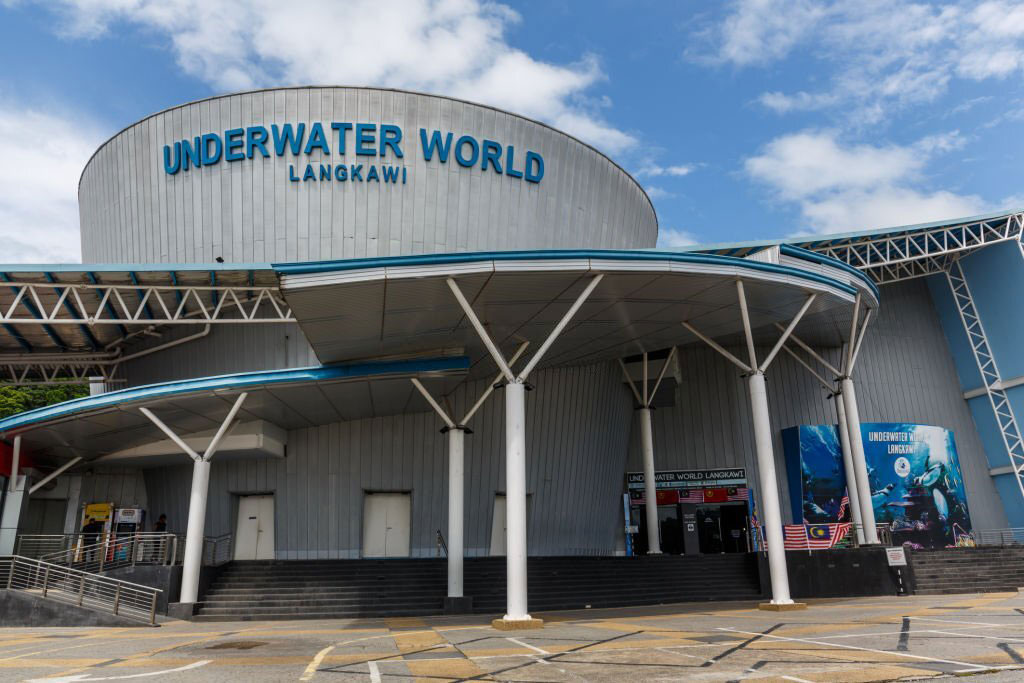 This spot will let you to get acquainted with the unique underwater life of the Andaman Sea walking through the glass tunnel. The variety of the sea creatures in the aquarium is really impressing – more than 4,000 species including huge sharks and octopuses.
Address: JelanPanteiChenang
GPS: 6.287778, 99.728015
Langkawi Bird Paradise
The park will be especially cognitive and interesting for kids. It includes about 2,500 birds of 150 species, and the most important thing is that you can feed all the birds at the park.
Address: KampungKilim
GPS: 6.399607, 99.853146
The Crocodile Farm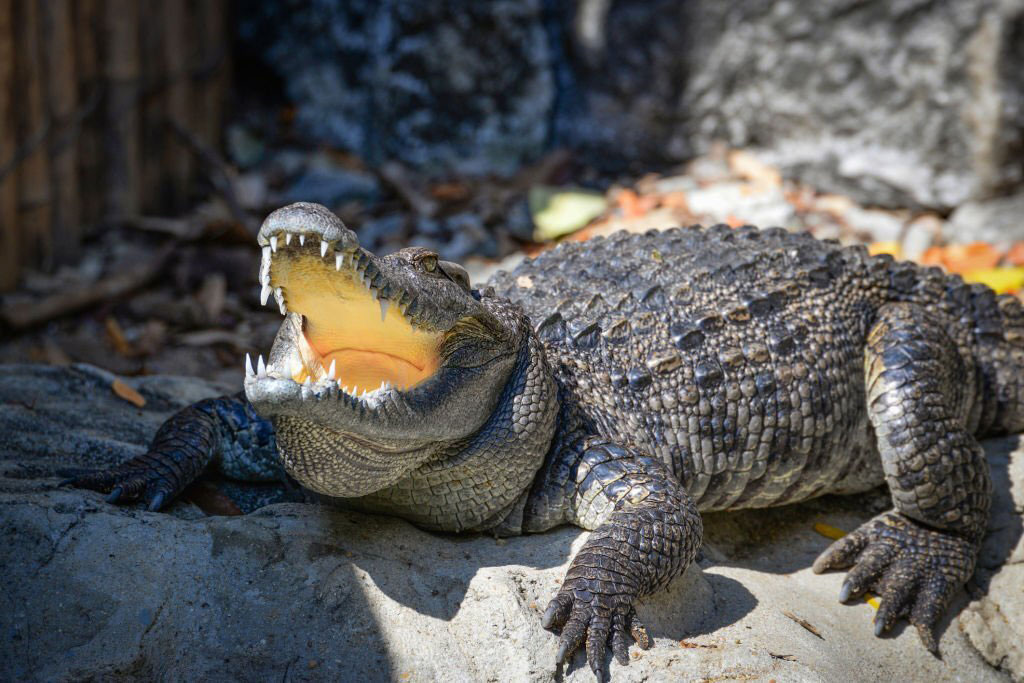 Have you ever seen how the crocodiles eat? Now you can admire this incredibly amazing show at the local Crocodile Farm – a scary place which is also a home for more than 1000 crocodiles.
Address: JalanDatai
GPS: 6.402859, 99.712642
Well, all the tips that were mentioned above are just little recommendations, but they can save your money and time during your next holiday trip on Langkawi. So, remember them and get ready for the most unforgettable journey…
Hope you love reading "Langkawi 5 Golden Tips For Your Trip". Share your view in the comment section below.