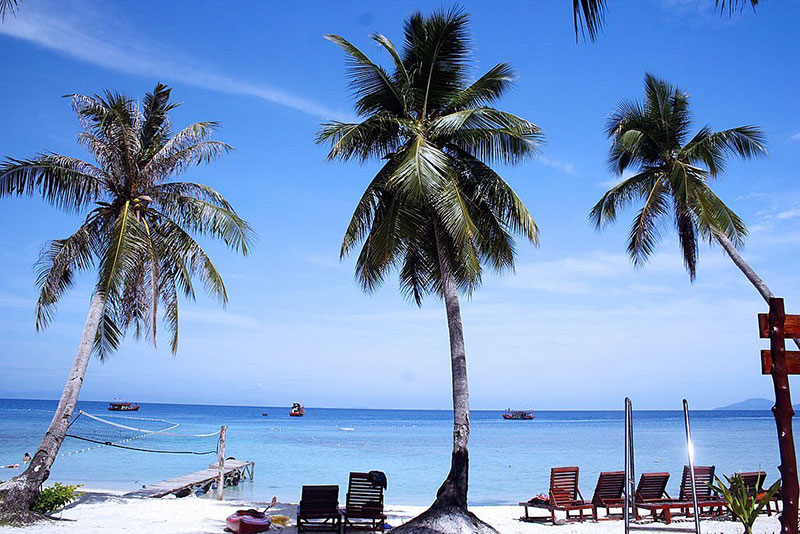 Pulau Lang Tengah – Paradise For Honeymooners: Surrounded by pristine white sandy beaches and crystal clear water with plentiful of beautiful marine life residing underwater, Pulau Lang Tengah is the perfect island destination for a weekend getaway during your vacation in Malaysia. Not only perfect for underwater discovery, but most of the visitors to this island will also appreciate the tranquillity from the island has to offer. Whether you prefer to get wet or simply lie back on the beach, you will be fascinated by its natural charm.
Unspoiled White Sandy Beach
One of the key attractions for Lang Tengah is its white sandy beach. The beach is not only perfect for sunbath, you will also enjoy by simply lie back on the lazy chair and listen to the water splashing onto the rocks at the beach side. The beach is also good for an evening stroll as the sunset view from the beach is simply amazing and I bet you will never get to see the same scene in other beach or island. For visitors who take alcoholic beverages, the beachside bar has all types of alcoholic drinks to fill your thirst, this is probably the best things to do in a sunny day.
Fantastic Underwater World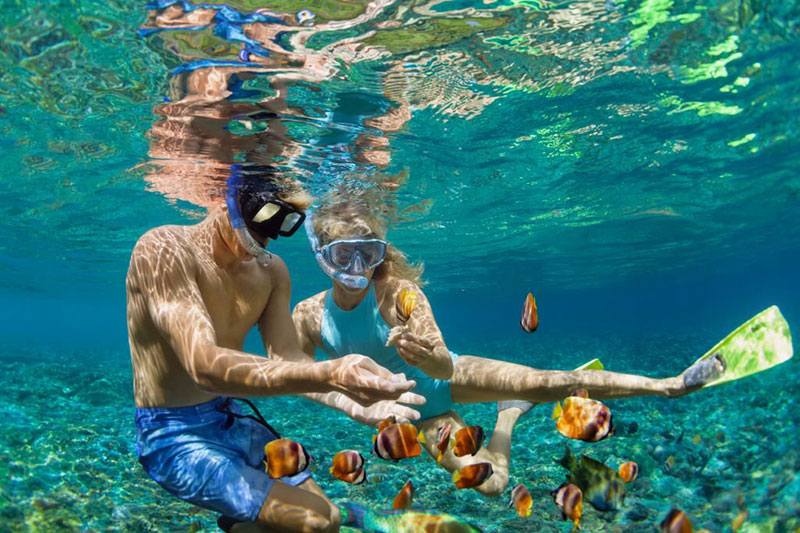 For visitors who wish to discover the beautiful underwater world in Lang Tengah, whether you are an experience scuba diver or novice, there are more than what you can imagine from what the dive sports here have to offer. Giant turtles, white tip shark, school of Barracuda, giant sting ray are some of the amazing fish species residing in the surrounding area. If you are lucky, you may also spot sea horses strolling around.
If you are not confident in diving into deep sea, snorkelling near to the beach or jetty will also offer you with amazing underwater view. Most of the resorts in Lang Tengah do offer snorkelling package, if you prefer hassle free vacation, signing up for such package is a good move.
Where to Stay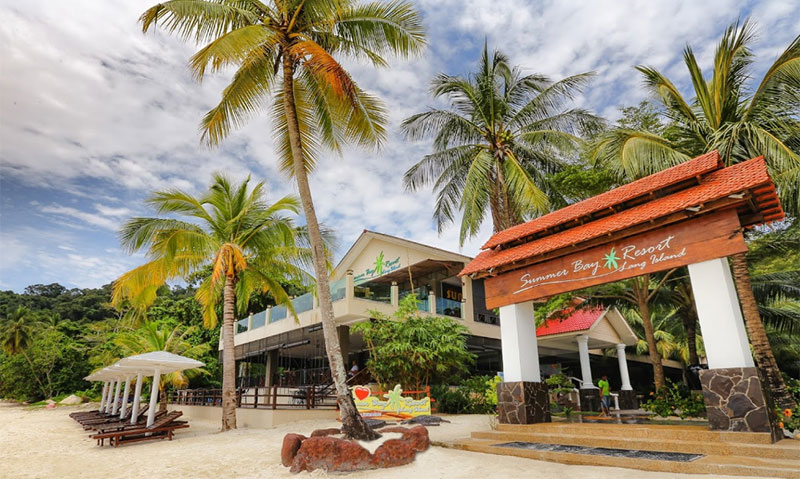 Although there are not many accommodation options in Lang Tengah and most of the resorts operate in a more crowded nearby Pulau Redang. But the resorts operate in Lang Tengah are mostly top notch and able to provide every necessity for a fun filled island vacation. Accommodation such as the Summer Bay Lang Island Resort is an all inclusive resort, you can either opt for a room only booking or reserve the all inclusive package that covers for accommodation, meals, transportation and snorkelling or diving trips. Either way will also allow you to enjoy the most from your stay in the island.
How to Get in
Getting into Lang Tengah is easy via Tanjung Merang jetty in Kuala Terengganu. There is no public transfer available and you will need to arrange the transfer with the resort that you engage with. The transfer is normally inclusive in the package. If you wish to tour around the surrounding islands, you can also charter a boat from Tanjung Merang jetty, but be aware of the hiring fee that can go skyrocket, especially during weekends and public holiday.
Simon Lee is a Malaysia vacation specialist. For more information about Malaysia vacation, feel free to check out his website. Share your view on "Pulau Lang Tengah – Paradise For Honeymooners" in the comment section below.