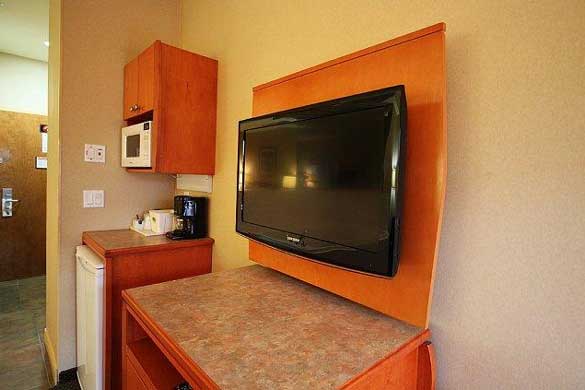 Photo Credit: peacearchinn
Not Freestanding
If hotel guests are staying in room and the safe can be easily moved, they really do not have too much assurance that their possessions are safe. The lock box should be secured to a cabinet or to the ground in some manner. Otherwise, a person could just come in, take the entire safe and figure out how to get it open later on when no chance exists of being caught by the guests.
Hidden Away
Furthermore, guests do not want to see a safe that is just lying out in the middle of a room. Remember, most robbers want to go for the easiest goal possible. It takes a lot less time to break into a safe that is out in the open than it does to scour an entire room for the safe before opening it up.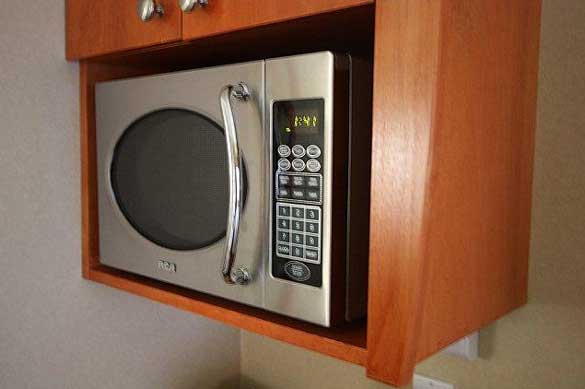 Photo Credit: peacearchinn
Multiple Locks
Sometimes, one lock is not enough to keep out potential robbers. While the system should not be so convoluted that the guests are not even able to get their own valuables out of the safe, having multiple locks does provide some extra security. Instead of having just one lock, look into having two on the unit.
Personal Codes
Maybe at your hotel, guests have to use a code to get into their safe. They are not going to feel too secure if it is the same code that other people have used or if other individuals in the hotel know what the code is. Give guests the option to make their own personal and secret code when they go into the room.
In the Room
Speaking of safes in the room, you should make sure that you have a couple of options available. For example, consider putting a safe in the room and a safe somewhere that only the employees have access to. Some people will want their items kept in the room, and others will prefer that these items are kept in a different area to protect against people who do break-in to hotel rooms.
A Brand Name
Guests who have knowledge of safes and which ones are the best might be looking for the brand name of the safes you have in your hotel. If they do not see a trusted brand, then they might not be inclined to use the safes. In fact, if they find out you don't have a reputable brand, they might even select another hotel.
Safes are really important when people are traveling because they do not want their valuables just lying out in the open. Paying attention to the aforementioned tips gives you a better chance of having more satisfied guests at your hotel.
Harvey Brodach is the CEO of Global Safe Corporation. Manufacturer of The Global Hotel Safe and other award winning safes used by top Hotel chains.
You may also love reading "3 Top Places to Eat Out In Spain"