There is no better way to treat someone special to you than with the most romantic honeymoon in an exotic location like Thailand. Basically, Thailand, nestled in the heart of Southeast Asia, is one of the most romantic countries in the world to go to for a honeymoon since it's entwined with the allure of a beautiful tropical paradise where love blossoms. Moreover, Thais are the kindest and friendliest people in the world since they offer the best hospitality you will ever experience. Therefore, if you want to make your dream of a perfect honeymoon come true, rest assured that Thailand has more than its fair share.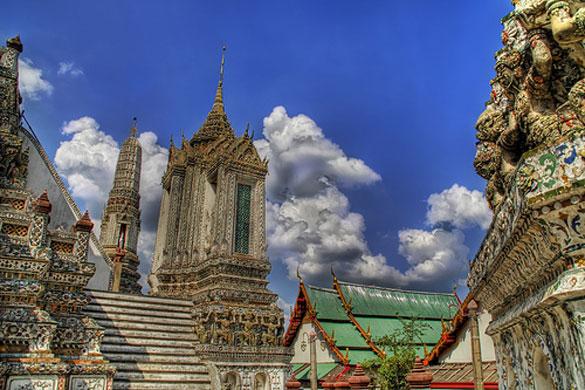 License: Creative Commons image source
As a honeymooner, you can choose to make your once in a lifetime honeymoon experience in Thailand active and adventurous or simply lazy and relaxing. Nonetheless, here are some of Thailand's most romantic destinations that you can consider for an exclusively unique honeymoon that you'll cherish for time immemorial.
Phuket

License: Creative Commons image source
Phuket, located on the Andaman Coast, offers all the ingredients you need for a romantic honeymoon in Thailand, including a host of sightseeing attractions and activities. For instance, it is home to the world's finest five star hotels, pristine white sandy beaches like Kamala and Patong, fresh seafood, a searing blue ocean, romantic little cafes and so much more. Additionally, the list of romantic luxury resorts in Phuket is almost never-ending. It's simply the Thailand's finest destination when it comes to honeymooning. Whilst on your honeymoon in Phuket, you can swim or lie on the beach, eat fresh seafood as you listening to a local Thai band.
Koh Samui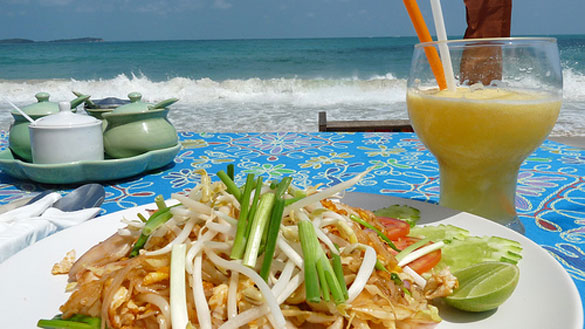 License: Creative Commons image source
This is one of Thailand's finest honeymoon destinations considering the fact that it's blessed with several incredible white and golden sandy beaches, world's finest resort hotels and amazing diving and snorkeling spots for two people in love. Koh Samui offers the most diverse range of romantic activities that will certainly fill your honeymoon days compared to other Thai islands. For instance, you can choose from several beautiful white-sand beaches for swimming and sunbathing. Also, you can dive and snorkel or even visit the surrounding coral gardens and explore rocky headlands and offshore islands by kayak. Ideally, your honeymoon in Thailand will be forever unforgettable if you spend it on Koh Samui.
Chiang Mai
License: Creative Commons image source
Chiang Mai is a great city for a fun, yet romantic honeymoon destination in Thailand, especially if your idea a wonderful honeymoon does not include sea and sand. It has a lot to keep you occupied during your honeymoon, for example, you can spend your days strolling through markets, visiting hill tribe villages and temples, learning to cook Thai food and so much more. If you're not in a relaxing mood, then activities like trekking through the breathtaking natural beauty mountains, trips to an elephant camp and raft riding will surely make the days you'll spend in Chiang Mai memorable.
Hua Hin
License: Creative Commons image source
Hua Hin, an underdeveloped fishing village makes a great choice if you are more fascinated in meeting locals than foreigners. It is only a three hour drive from Bangkok. Hua Hin offers wide variety of beach-side activities, such as kite surfing, horseback riding, catamaran sailing, windsurfing and jet skiing. Essentially, it's one of the most perfect destinations for your honeymoon in Thailand.
John Chen is a travel writer currently located in Bangkok, Thailand. He recommends Rocky's Resort in Koh Samui for the honeymoon in Thailand.