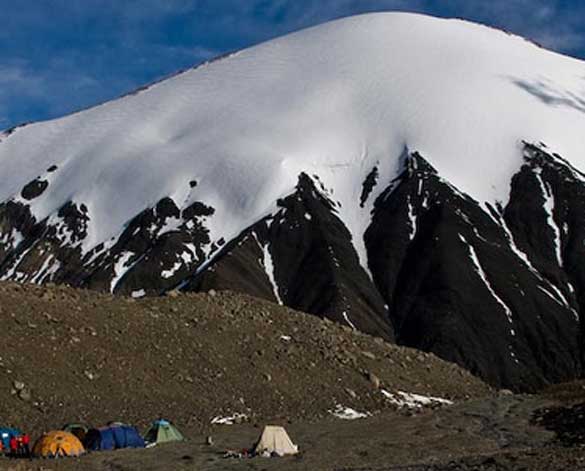 Gangshika Snow Peak – Photo Credit: Olivier
The Gangshika Snow Peak is one of the main peaks in the eastern Qilian Mountains. With an altitude of 5,254.5 meters, the snow on the peak does not melt all year round. The spectacular snow-capped mountain is a paradise for mountaineerers, adventurists and researchers.
The Gangshika Snow Peak is a legendary mountain full of fairy tales. According to local Tibetans, Gangshika is the ancestor of the 13 legendary mountain gods in the Huare Tibetan Area, and it is also called Anigangshika, which means the "most hon­ orable snow mountain of ail". Legand has it that Gangshika Mountian was one of the three palaces of the Queen Mother of the West, and on every Mid-Autumn Festival, the Queen Mother would host a banquet here to feast the gods and godesses.
During the early Liang Dynasty (A.D.502-557), Zhang Guishi built a memo­ rial temple for the Queen Mother of the West on the mountain. Liu Yuanding, an envoy sent by Emperor Muzong (795-806) of the Tang Dynasty to negotiate peace with local Tibetans, attended a ceremony to honor the Queen Mother of the West on Gangshika Mountain. Later, during the Hongwu Period (1370-1378)of the Ming Dynasty (1370-1378), Marquis Xiping, Mu Ying, and his entourage also paid homage to the Queen Mother of the West on the mountain. It is said that the light of the Buddha is often seen on the mountain peak.
Transport:There are two routes from Xining to GangshikaMountain. One is to travel via Ningzhang Road, Datong County, and Qingshizui of Menyuan County. The other is to travel via Xihu Road, Huzhu County, turn north at Gandankou onto Gangqing Road, and then to Qingshizui. Buses from Xining to Qingshizui leave Xining Bus Station everyday. Public transportation is very convenient. There are also shuttle buses from Qingshizui to the Qicai Waterfalls in the Gangshika Gully. Visitors may also take a taxi to the waterfalls from Qingshizui.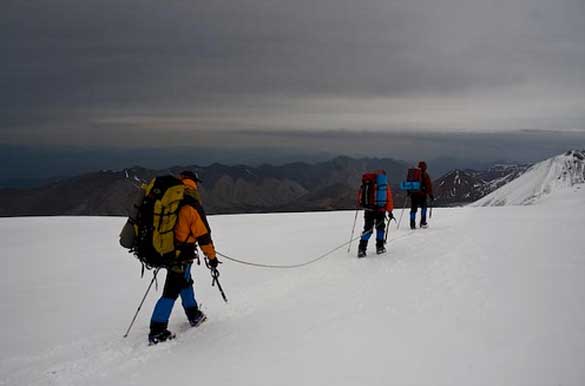 Gangshika Snow Peak – Photo Credit: Olivier