Visiting one of the major cities in the world sounds like an expensive thing to do, but really you can see some of the best parts and sides to the city for next to nothing. London is filled with centuries of interest and no matter what your passion you are sure to find something that interests you that doesn't take all of your budget to do. If you do want to see the majority of the city you are best off spending a little of your cash on an Oyster Card, as this will allow you to travel as often as you like on the famous Transport for London system. This is one ticket that is well worth the expense as you will be able to travel from one end of the city to the other with ease.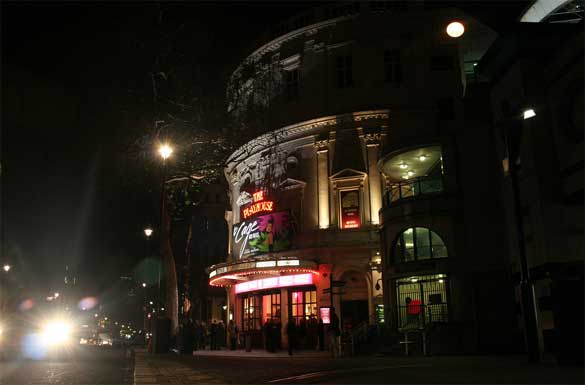 Photo Credit: Vaughanoblapski!
London Theatre
The West End of London is synonymous with the theatre, but it is also known for being a rather expensive way to take in a show. But if the theatre experience is what you want, and you are not too bothered about seeing all of the big name stars then you could save a fortune by visiting some of the city's unique pub theatres. There are theatres in the city that take up less than the space of the pubs function room, and allow you to have a truly intimate theatre experience unlike anything else anywhere. Tickets can range from ten pence to ten pounds depending on the venue that you choose.
Eating Out
Where else could you find the very best in fine dining than right in the centre of one of the most incredible capital cities in the world? Of course you need to have the budget to enjoy it! Try taking a trip into the district of Soho when you want to eat out. Soho is a melting pot of different cuisines where you can chose from just about any international cuisine that you like, and best of all it is all very reasonably priced too. If you really can't resist the draw of the big name restaurants though, rather than go to the expense of the dinner menu try to pop in during the day and have a look at the lunch menu, prices are much more reasonable with a good quality set menu meal costing in the region of £20.
Cultural Entertainment
One of the fantastic things about visiting London is that all of the major museums are free to enter. You could end up spending a whole day in each of them as there is just that much too see. Don't worry about having to pay expensive prices in the museum cafes either, take a packed lunch with you as they all have places especially for you to sit and eat the food that you take with you. They can get very busy though especially during the school holidays, and with school visits during term time. Many of the historical venues in the city have free open days that you could attend, places like the Houses of Parliament are fantastic places that many people never get to see inside.
David Walker is a resident Londoner – he knows pretty much all there is to know about the capital city he's lived in all his life. He regularly visit Ultimate Chauffeurs and other blogs for all of the latest insider knowledge about where to go and what to see.