New Zealand is one of the most natural beautiful countries in the world – and all those who visit it can't help but boast about it's glorious landscapes, beautiful mountains and stunning beaches. And it's no wonder – because this country really is one of the most breathtaking places you'll ever have the privilege to visit.
Many people get put off though unfortunately by the long travel time, however you shouldn't let that factor into your choice. There are so many airlines around now, that we can almost always find a good deal and we can almost always be sure there will be plenty of inflight entertainment to keep us busy.
To truly do New Zealand justice you'll want to book ten days or more (ideally around 2 weeks). And what better chance to do this than for your honeymoon? We all say our honeymoon should be the most memorable vacation of our lives – so make it so by visiting somewhere truly memorable such as New Zealand.
What makes New Zealand a good honeymoon destination?
Well, aside of all the natural beauty you're going to encounter during your trip (and to be honest, that's almost reason enough) there is so much to do here too. The sheer variety of activities on offer, and the sheer diversity of landscapes and cities and towns means you'll never be bored for a second. Whether you want to spend your honeymoon relaxing, or whether you want to spend it being adventurous and bonding together – New Zealand has it all.
Queenstown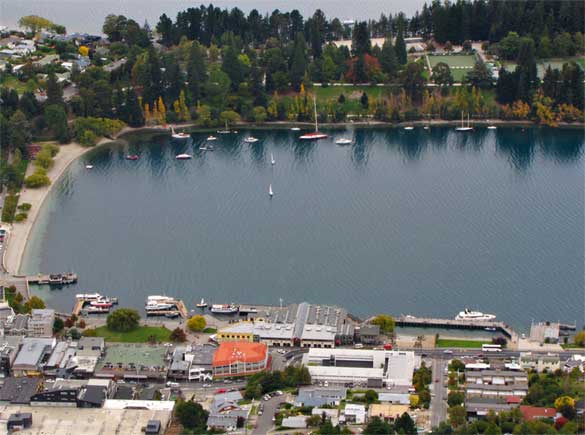 Photo Credit: Michael Mellinger
This must be the most romantic town in new Zealand as it sits nestled in a mountain range surrounded by one of the clearest lakes you'll ever see. The beauty of Queenstown is in the simplicity though – and it's be hard not to be won over by how gorgeous this little town is. You could enjoy a romantic dinner with a view of the lake, or you could sky dive from 30,000 feet – the choice is yours. Another one of my favourite things in QT is the Onsen Hot Pools, where you hire your own private mountain hot –tub set in the luxurious surroundings. It's truly something special.
Abel Tasman

Photo Credit: Philip Griffin
If you're after something a bit different and something so natural beautiful it leaves you speechless – then you're going to love Abel Tasman. Whilst you can't really stay in the national park for more than ½ nights – you can take tours and day trips around the coastline to enjoy everything this beautiful place has to offer. I'd recommend taking a romantic walks and then hiring kayaks so you can see the landscapes from the sea and the land.
Bay of Islands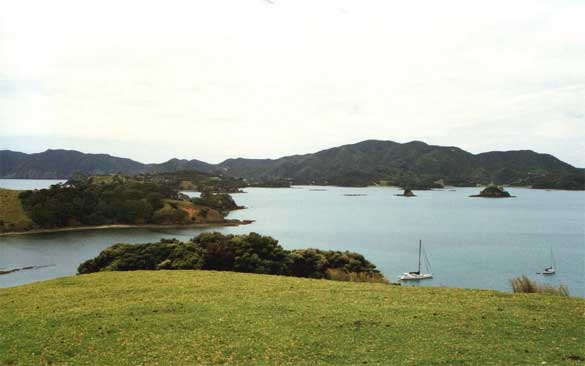 Photo Credit: Gillian Everett
The Bay of Islands is set far north of new Zealand (almost as far as you can go) and is a huge bay home to hundreds of small (some tiny) islands. It's definitely a sight to behold and it's something incredibly breathtaking too. You can go dolphin spotting here (and even swim with them on a clear day) which is surely something romantic and worth doing. Seeing those beautiful creatures in the wild is something you'll never forget as long as you live!
Wellington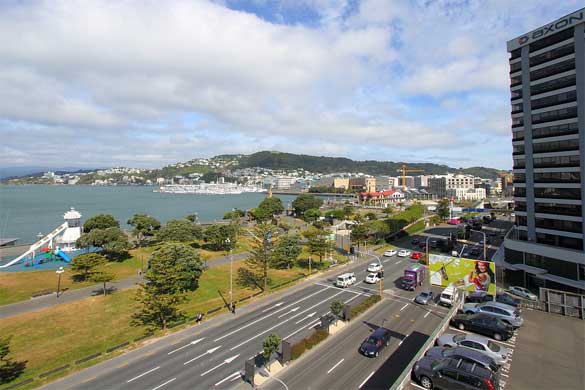 Photo Credit: tim phillips
The quirky city of Wellington is a great city to fly into as it's centrally located to make it easy to get to just about anywhere. Wellington is quirky, fun and very windy! The night life here is great and there are load of restaurants and bars to enjoy along the bustling Cuba Street. Don't forget to take a romantic boat ride around the harbor – or even take a trip to the little local zoo!
Elle works for No1 Traveller London, perfect for any long haul flights out of the UK. She is a travel blogger and a travel writer.
You may also love reading Queens Day: A Dutch Celebration You Shouldn't Miss.