The combination of mild sunny days and a variety of fun and exciting tourist attractions make San Diego a popular getaway destination. San Diego vacation rentals are conveniently near the Pacific Ocean, close to historic districts, and within a short drive of Sea World and the San Diego Zoo. Visitors will find many outdoor recreation opportunities that include swimming, kayaking, golf, tennis, and boating. Museums, theaters, shops, and gourmet restaurants enhance the vacation experience in San Diego as well. Below are some of the best attractions and areas to visit while vacationing in beautiful San Diego.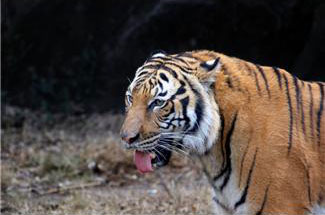 License: Royalty Free or iStock source

San Diego Zoo and Balboa Park
The widely-recognized San Diego Zoo features a unique outdoor environment housing exotic animals, reptiles and birds from around the world. Families enjoy walking through the zoo or taking a tram ride to observe the animals in a natural setting. In the adjoining Balboa Park area, visitors will find several top-rated museums, a carousel, botanical gardens and outdoor theaters. Various events are held throughout the year featuring music, dance, and comedy performances.
Sea World and Mission Bay
An expansive array of waterways encompasses the Mission Bay area that features sandy beaches and boat canals and is an ideal location for water sports. Visitors can rent surfboards, jet skis, kayaks, beach gear and wetsuits or charter a small sailboat from one of the convenient local vendors. Families may enjoy a thrilling roller coaster ride at Belmont Park, a historic amusement area located adjacent to the beach. The entertainment found at Sea World San Diego includes daily shows with killer whales, interaction with dolphins and marine-themed rides.
Seaport Village and San Diego Harbor
Harbor cruises in San Diego offer relaxation, dinner or brunch and views of the California coastline. Shops, restaurants and a scenic boardwalk highlight Seaport Village where whale watching excursions can be arranged. The Embarcadero covers a long stretch of waterfront, an ideal location for a walk or jog.
Old Town District
For an authentic California heritage experience, San Diego's Old Town district takes visitors back to the Spanish settlement period. Visitors may enjoy a Mexican lunch or take the trolley from downtown to see original adobe buildings and learn about the history of San Diego.
Downtown Gaslamp Quarter
Dozens of outdoor cafes offer varied cuisine and old-fashioned gas lamps light the boulevard at night. The nearby San Diego Civic Theater provides entertainment options including opera, symphony, Broadway shows and well-known professional acts.
San Diego residents enjoy a relaxed lifestyle that may include a day at the beach, lunch at a favorite ethnic café, and an evening in town listening to music. Every member of the family will find activities that meet their interests while staying at comfortable San Diego vacation rentals.
Sadie Mclain is an avid traveler and former native of San Diego. She enjoys writing about the city's culture and tourist activities.