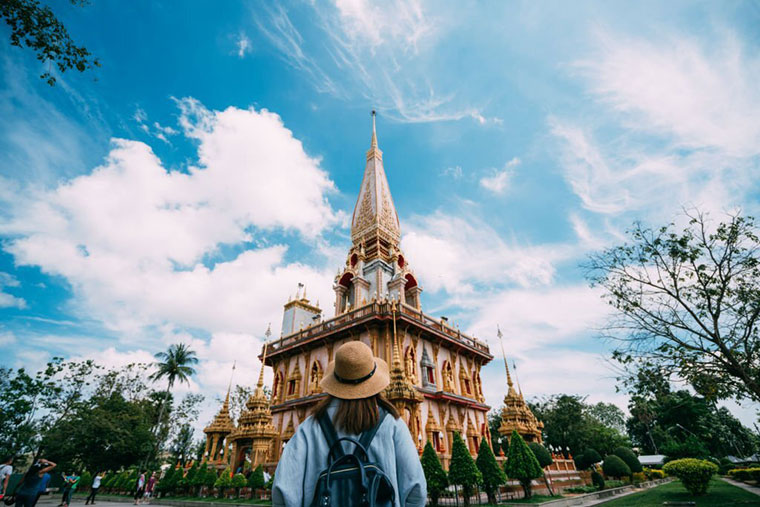 Travel To Thailand: It's best to keep in mind the best and worse times when traveling to a foreign country. As each country is different, weather and other unforeseen obstacles can become a hindrance and ruining a perfectly planned vacation. In this article, I'll be covering the best and worse times to travel to Thailand, the famous land of sunshine and local smiles.
January – March
Spanning from January to March, these are the ideal months to come to Thailand for visitors looking to 'chill out'. The temperatures will fluctuate between 20°C – 30°C. Depending on where you are, sometimes the temperature drops down to a chilling 10°C. The best places to visit Thailand for these chilling moments will be in Chiang Rai, Chiang Mai, Lumpang and Mae Hong Son are some of the places tourists can visit to experience the cold air, clear skies and a once in a lifetime rarity: Hail. Thailand, being a tropical country doesn't snow but hail may be the closest thing you get to snow. The last time it 'snowed' in Thailand was back in 1955!
In the other provinces of Thailand, temperatures are moderately balanced between 15°C-30°C, including Bangkok. It's rare for the capital city of Thailand to be freezing cold other than the sudden cold chills experienced once every year.
If you're planning on traveling during the so called 'winter' months of Thailand, it's advisable to bring a warm sweat top, jackets and thick socks to keep yourself cozy.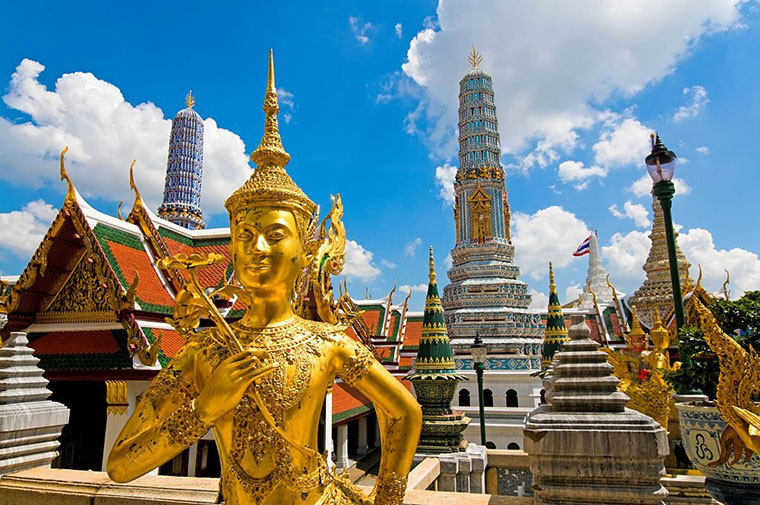 April – August
The scorching heat between these months is what defines Thailand as a hot and humid country. The summer picks up around end of March and beginning of April where temperatures slowly climb up to 32°C-35°C degrees daily. Once April is in full swing, all of Thailand is extremely hot, scorching even. It is to be noted during April, one of Thailand's most popular festivals take place: Songkran.
Places to visit during these peak summer months include: Kanchanaburi, Pattaya, Ayutthaya, Loei, Trat, Krabi, Rayong, Phuket and mostly everywhere are great places to visit. During these hot months, many destinations (along with recreational activities) will be accessible. Although the temperatures may be scorching hot, hitting temperatures up to 40°C, there are a wide variety of tourist locations to see and do during these summer months.
This is essentially peak season in Thailand. During summer months, many hotels offer incredible deals to stay at. Hotels such as Novotel Bangkok Ploenchit Sukhumvit, ibis, Holiday Inn, Mercure, Hilton, Pullman Pattaya G plus a wide range of motels are available to be booked at amazing cheap prices.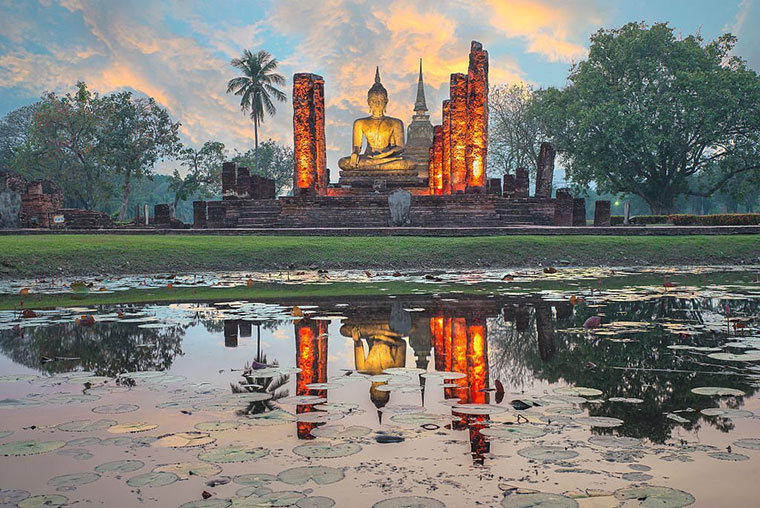 September – December
Summer is replaced by monsoon season. Although the air might be cooler and muggier, these are the months that tourists are not encouraged to come. Monsoon season brings a lot of heavy rains and flooding. Thailand is one of the many countries that are susceptible to intense flooding thus, going to places are very difficult. In addition to the rain, monsoon season brings about a lot of mosquitos. Those traveling to Thailand or neighboring countries must get their malaria and tetanus shots up-to-date. Although Thailand has been malaria-free for the past 20 years, there's no guarantee it can come back.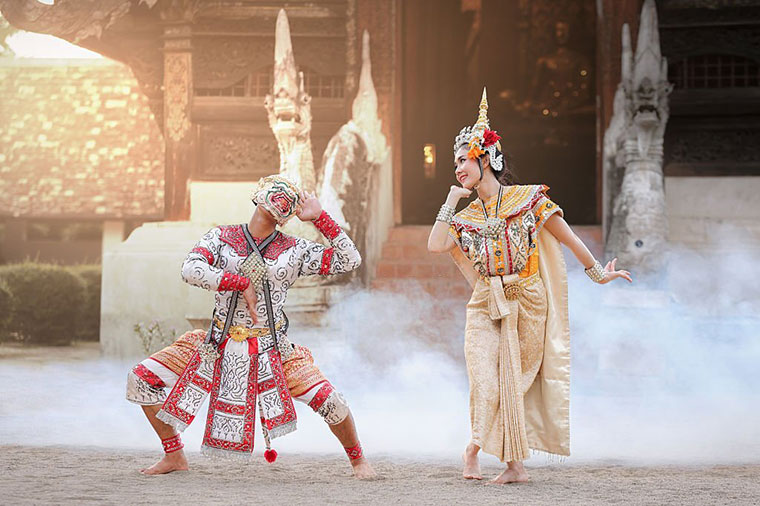 As a concluding note, between January and August, these are the best times tourists should visit Thailand. When it's not pouring rain, Thailand has a vast range of cities to visit and explore. Culturally diversified and housing one of the world's top tourist locations, Thailand is a pleasant country to visit for anybody looking for an unforgettable adventure in the Land of Smiles.
Linda Summers is an exchange student living in Phuket, Thailand. She is currently living with a Thai family who teaches her Thai, the country's geography and history. As a hobby, Linda guest blogs about the country as well as participate in online writing contests. Hope you love reading her article "Travel To Thailand".